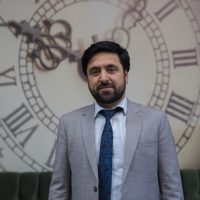 Ali Shinwari, MCs
Lecturer, Computer Software and Security
Ali Rehman Shinwari joined AUK as a faculty member in the Department of Computer Science and Information Technology. A highly motivated and results-oriented Computer Science and IT professional, he has more than a decade of experience across higher education, software project management, and software development.
His research interests, broadly speaking, are related to machine learning, computer vision, and facial recognition algorithms.
Mr. Shinwari holds a MS degree in Information Technology from Kabul University, in Kabul, Afghanistan, where he took many courses offered in collaboration with Estonia's Tallinn University. He received his Bachelor's degree in Mathematics and Computer Science from the University of Peshawar in Pakistan. His application for PhD studies is under review at one of the leading universities in Malaysia.
He has published papers in national and international journals on computer vision and facial recognition.