A city of peace and diversity cradled in modern Mesopotamia.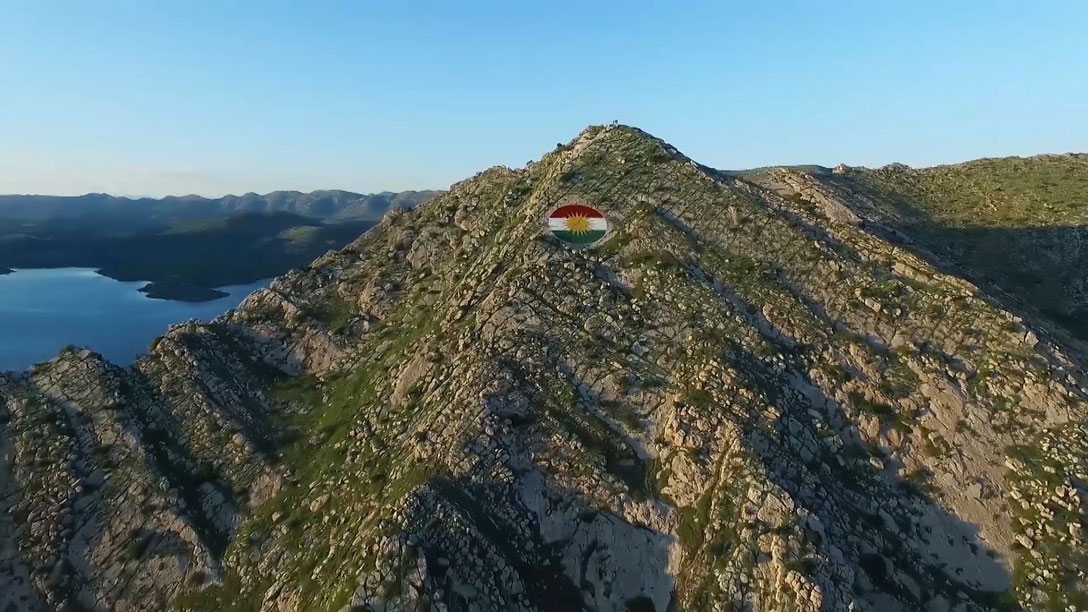 ABOUT
Duhok, capital of the Duhok Governorate in the Kurdistan Region of Iraq, at the crossroads of three countries: Iraq, Turkey and Syria, making it a strategic gateway which connects Kurdistan to the outside world. Due to its location and development, the city is of great economic and commercial value to the entire region of Iraqi Kurdistan. The population of the Duhok Province is approximately 1.5 million and consists mostly of Kurds, with an array of minority groups such as Assyrians, Chaldeans, Arabs and Armenians mixed in. Compared to other regions of Iraqi Kurdistan, Duhok is quite diverse– both religiously and ethnically. While most residents are Muslim, Christianity and Ezidism are also widely practiced. Churches can be found throughout the city, and holy Yazidi shrines are located in various parts the Duhok Governorate. Recently, a large number of Syrian refugees and displaced people from Mosul and Shingal have also found their second homes in Duhok, adding to the city's melting pot. Duhoki natives speak the Bahdini dialect of Kurdish, which is part of the Indo-European language family and is also commonly spoken in Turkish and Syrian Kurdistan. Arabic and Aramaic are popular second languages due to the city's diverse minority groups. Additionally, recent migration patterns have increased the demand to learn English, as people yearn for a lingua franca to use in communicating amongst each other.
The word Duhok translates to two mountains, as the city lies nestled in a valley between two small mountain ranges along the Tigris river. The size of the valley is quite narrow, making Duhok more of a rectangle than a square, and forcing city construction to extend all the way to the base these beautiful mountains. The city has ample water sources— the Duhok dam located at the north end of old town Duhok and two smaller rivers which meet each other in the Southwestern corner of city.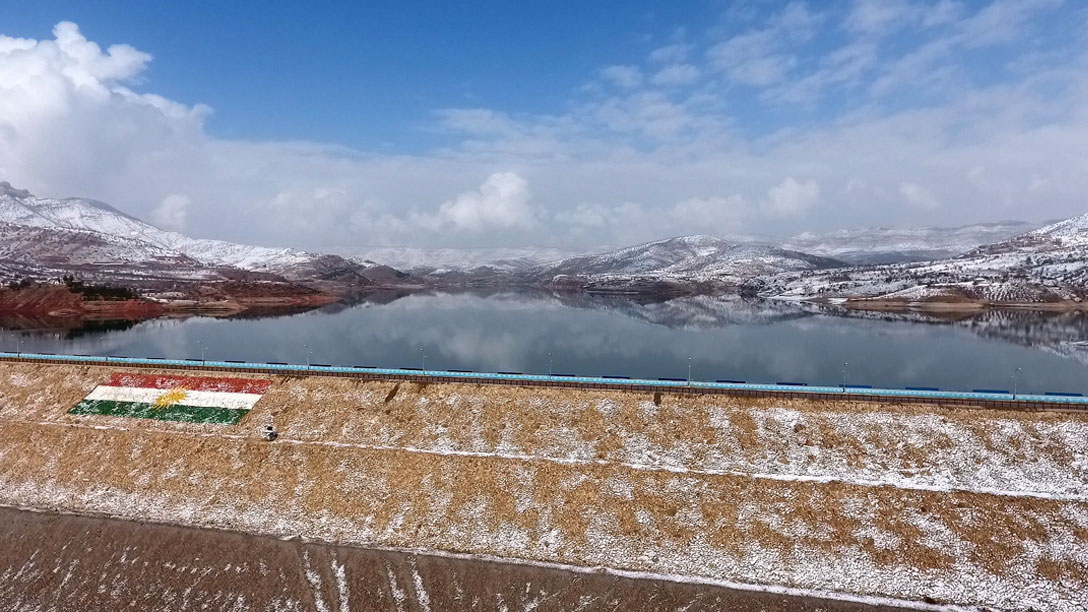 Security conditions:
The security situation in Kurdistan— Duhok in particular— is peaceful, serene and distinctly different from the rest of Iraq. This is in stark contrast to the image portrayed by foreign media, which inaccurately represents Kurdistan as a dangerous, lawless place. On the contrary, Kurdistan has a large and developed military, the Peshmerga, and its own police and security forces to protect its new and old residents. Duhok accommodates hundreds of international NGOs and foreign investors, and continues to see its tourism blossom among intrepid foreign travelers. To keep the security level high and protect the peace in Kurdistan, regular checkpoints are located along the borders and city perimeters.

Food and Drink
Kurdish cuisine, while based largely on meat and rice, also incorporates a diverse array of herbs, vegetables and spices. Local, shepherd-raised sheep and goat make up a large part of the meat selection, with chicken also popular. Basmati rice and fresh naan bread are part of nearly every Kurdish meal, along with a salad of tomatoes, cucumbers, cabbage and other vegetables. Due to its lush mountainous landscape, the spring farmer's markets find themselves full of fresh mountain greens that are unique to Kurdish dishes. Flavorful seasonal fruits such as figs, fresh mulberries, watermelon and dates can also be found depending on the time of year. Mazgouf, the local fish dish, is also an option in many restaurants. The fish is typically charred over an open fire and served alongside a bed of vegetables, lemon and fresh-out-of-the-oven flatbread. No Kurdish meal is complete without a hot cup black tea and sugar– lots of sugar. This is the most common and traditional way to finish any meal in Kurdistan, inside or outside of the home. Fruit and baklava, the widely-adored Middle Eastern treat, are also sometimes served after the main course.
Destinations
Mesopotamia is often referred to as The Cradle of Civilization, and for good reason. Duhok and its surrounding areas are home to a host of ancient archaeological sites such as Charstwin Cave (Auskani Empire– 147-226 B. C.), Malta Hill (Assyrian Empire– 900 B.C.) and Halmata Cave (by the Assyrian King Sanharib– 704-681 B.C), to name a few. Other lesser-explored ruins and ancient sites can be found around the city through a hike to the top of one of Duhok's many mountains or, sometimes, just a quick stop off of the highway. Lalish, the famous Yazidi pilgrimage site, ancient Assyrian carvings at Khenis, the picturesque plateau city of Amedi and the ancient and legendary Delal Bridge in Zakho are just a few places that locals and visitors enjoy exploring. Duhok Governorate offers remarkable touristic, historical and archaeological wonders that have yet to be discovered by much of the world.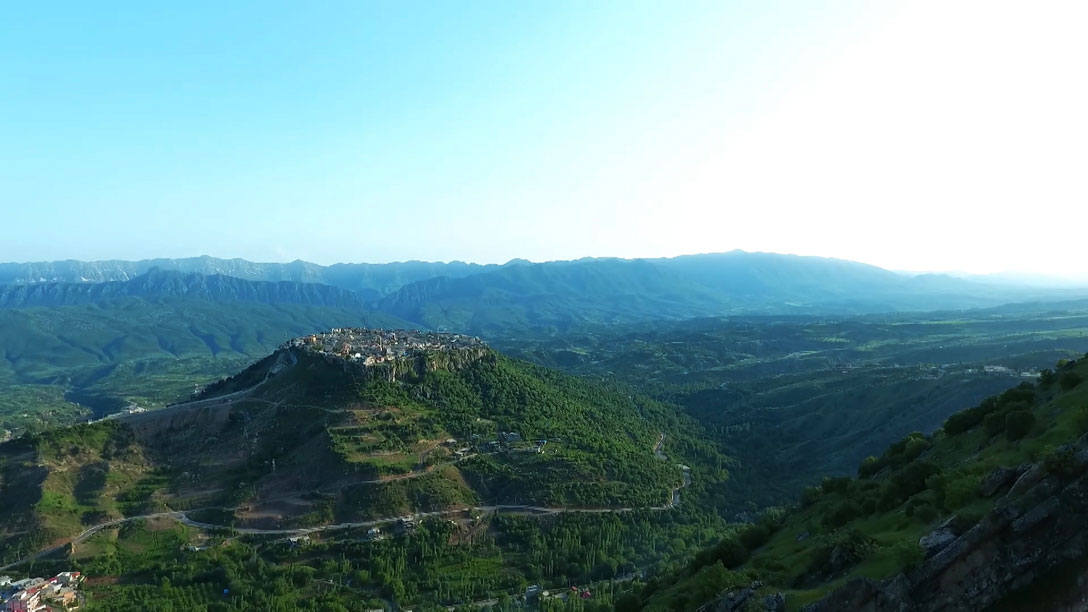 Weather and Climate Conditions
The city of Duhok is surrounded by mountains and yields a desert climate of harsh summers and mild, wet winters, as is typical in the northern parts of Mesopotamia. Autumn and Spring are beautiful, temperate, and somewhat shorter than the other seasons. Nighttime temperatures can vary enormously.
Time Difference
The Kurdistan Region and the rest of Iraq are three hours ahead of Greenwich Mean Time (GMT).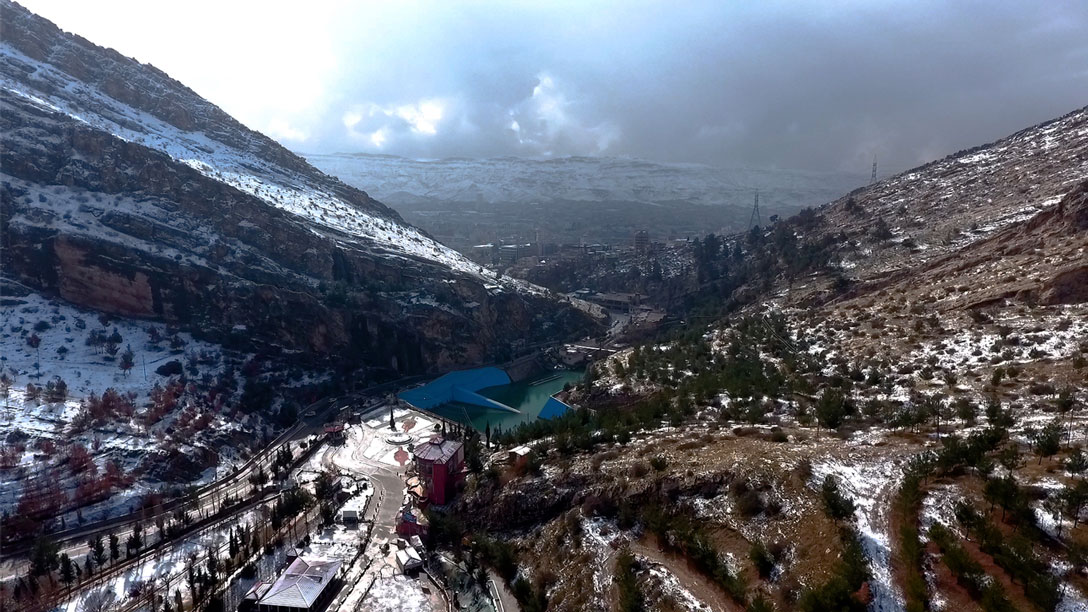 Getting to Duhok
The closest airport to Duhok is in the region's capital of Erbil, approximately 170 km away. Several European cities offer direct flights to Erbil International Airport (EIA), and unlike federal Iraq and neighboring countries, residents of the U.S. and most Western nations can safely travel to Kurdistan on a free, 15-30 day visa-on-arrival. The trip to Duhok is on a paved road, but some areas are still under construction and can be somewhat trafficked. The drive takes approximately two hours depending on road conditions and time of day.
Credits for footage go to:
– Governorate of Duhok
– Kurdistan 24
– Waar Media