The trends for enrollment in Academic Degree Programs and in the English Language Institute for each academic semester. (Note: Starting in Fall 2021 ELI became CAPA).
The enrollment trends for both Academics and ELI are broken down by College. Enrollment for each gender is also displayed.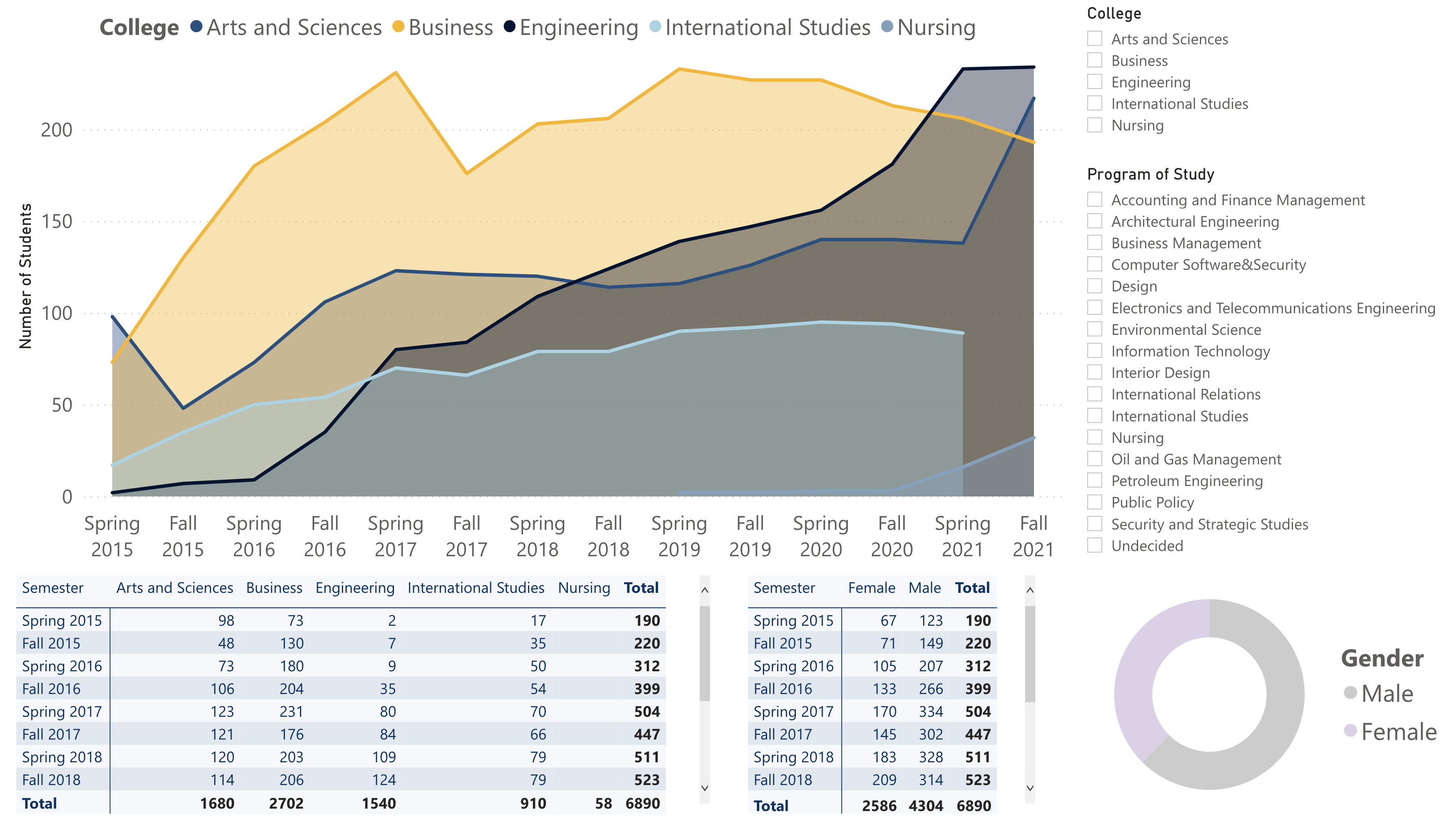 The time-series trends for incoming students are displayed, with a break down by entry level (distinguishing between entry directly into Academics vs entry into ELI).
In this dashboard the class sizes are presented for Spring and Fall 2021.