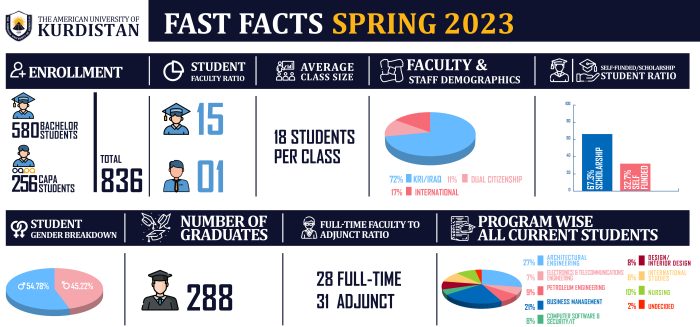 Average Number of Years Needed to Graduate by Program
Below you can find interactive dashboards, click on the picture for the dashboard and you can begin to interact with the data and extract insight. The trends for enrollment in Academic Degree Programs and in the English Language Institute for each academic semester. (Note: Starting in Fall 2021 ELI became CAPA).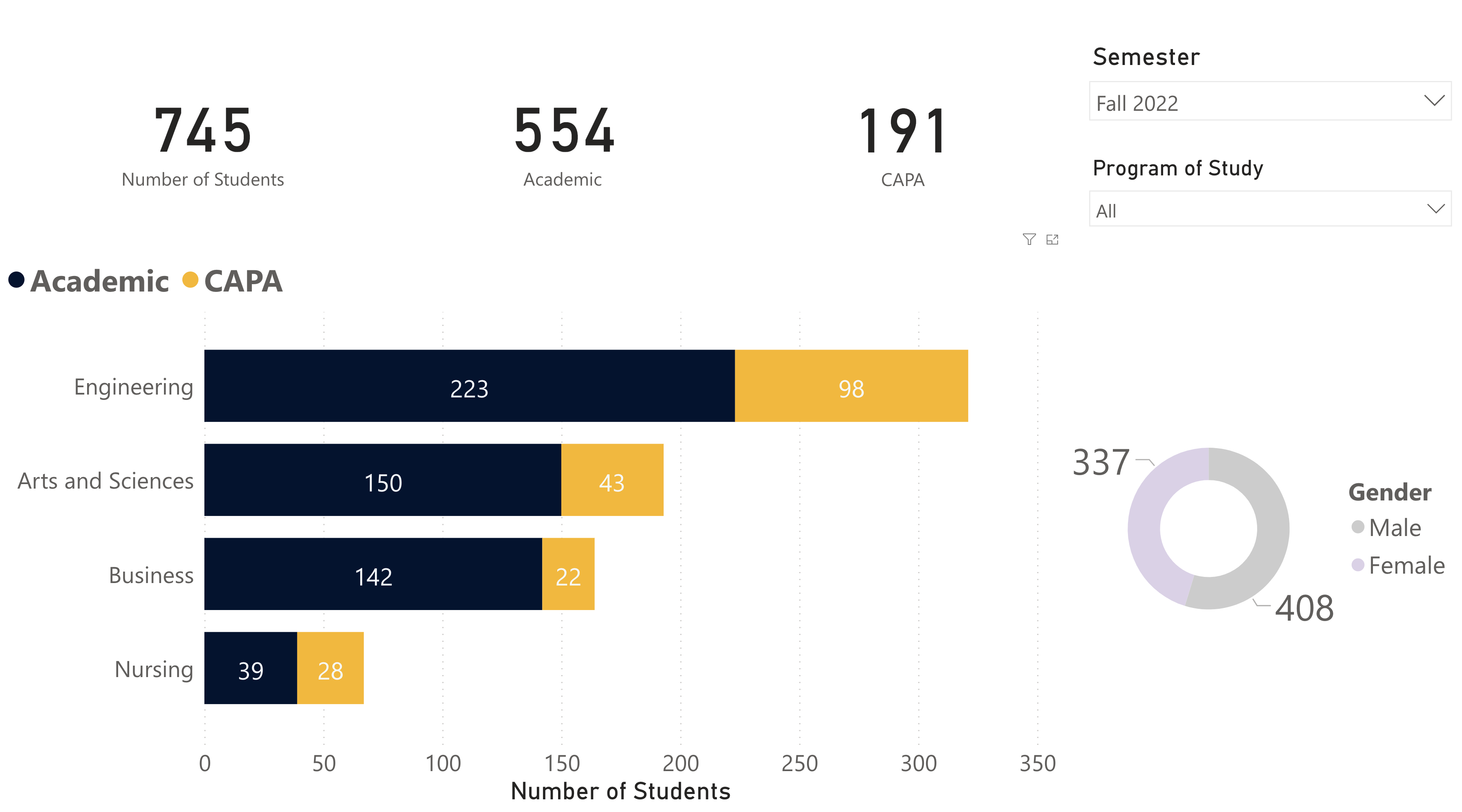 Notice that in 2022 AUK welcomed the largest annual intake of new students in AUK history.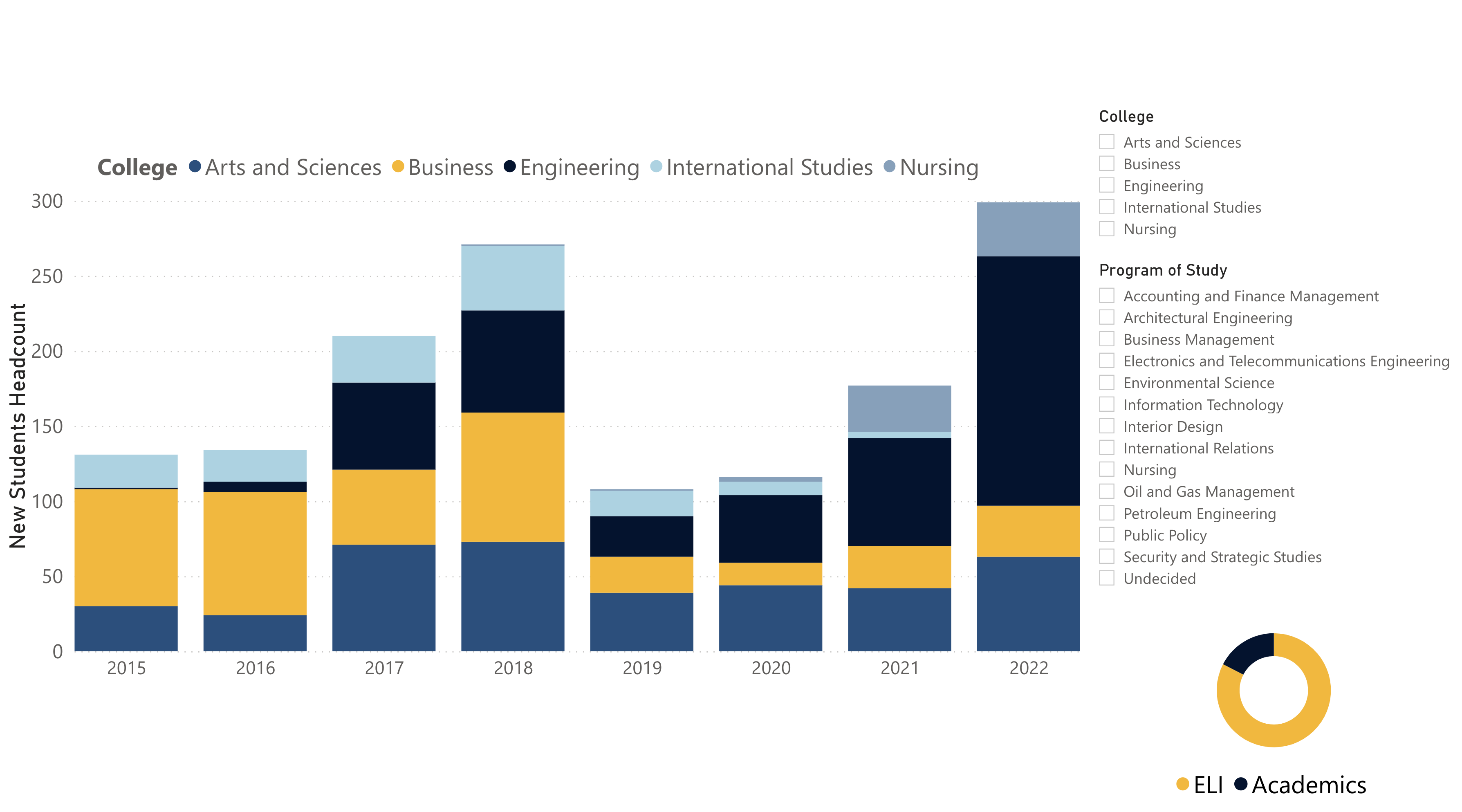 Institutional Enrollment Trends