To collect, analyze, organize, and communicate data and information to provide a valid, consistent, and accurate understanding of how the institution is fulfilling its mission to become a top-ranked university in the KRI and larger Middle East Region.
The American University of Kurdistan's Office of Institutional Effectiveness and Planning seeks to be recognized by NECHE and the broader higher education community as a model of excellence and innovation in the areas of data management and institutional planning.
Data Management: Ensure data quality and availability.
Accreditation Resource: IEP serves as campus institutional accreditation efforts resources.
Institutional Effectiveness: Establish and maintain a multi-level institutional effectiveness system that promotes improvement.
Strategic Planning Support: Support strategic planning efforts through the development and implementation of metrics, communication of progress, and forecasting.
Decision Support & Internal Data Requests: Develop a culture that relies on evidence-based decision-making.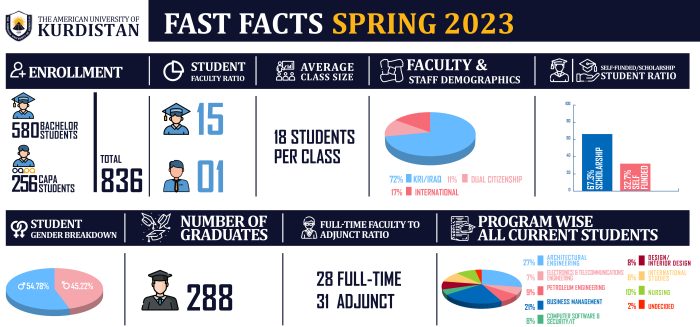 | | |
| --- | --- |
| Accountability | A commitment to accuracy, transparency, efficiency, and the responsible management of data, information, and resources to advance the mission, vision, and effectiveness of the university. |
| Service | A commitment to being responsive, accessible, and helpful professionals. |
| Partnership | A belief in the value and necessity of building collaborative, mutually beneficial connections with both colleagues and community associates. |
| Integrity | A commitment to conducting oneself in a responsible, honest, and ethical manner. |
| Respect | An appreciation of the diversity of people and ideas, which fosters an inclusive environment grounded in kindness and consideration of differing views. |
| Excellence | A commitment to personal and professional development and continuous quality improvement, encouraging individual initiative, creativity, and innovation. |
Office of Institutional Effectiveness and Planning
The American University of Kurdistan
Mustafa Barzani Building
Zakho Rd. 42003 Sumel – Duhok, Kurdistan Region of Iraq
Office hours: Sunday – Thursday, 8:30 AM – 5:00 PM
Location: Second Floor – Room 225
Email: iep@auk.edu.krd
Call Center: +964 751 741 0000