Letter from the President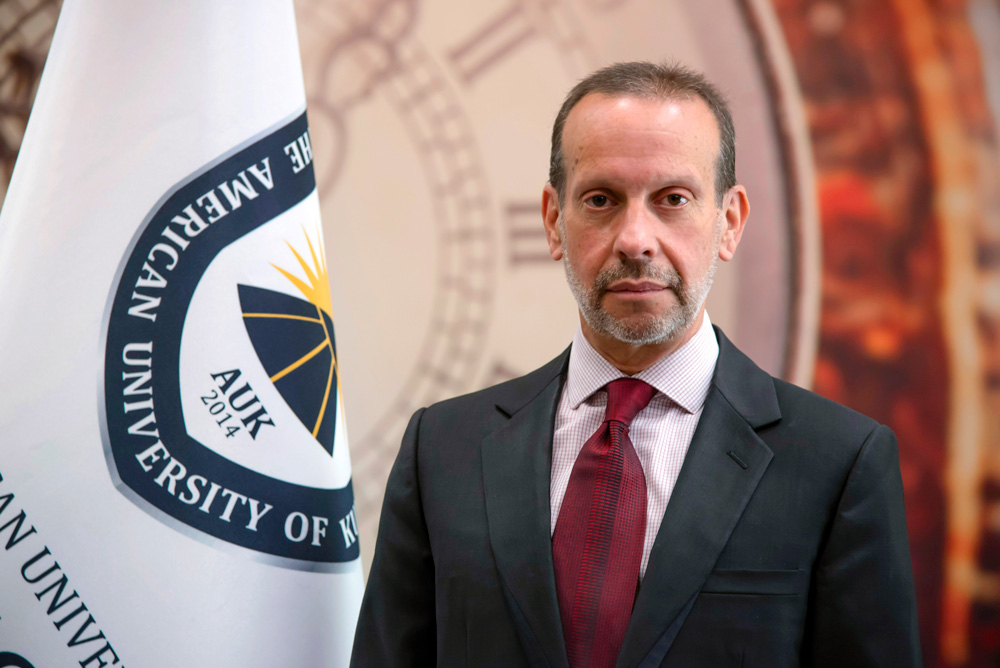 I would like to welcome you to the American University of Kurdistan.
As you know, this year marks the beginning of my tenure as President of the University. I look forward to joining the team and leading AUK toward fulfilling its mission and vision. Similar to my previous institution, The American University of Armenia, AUK has a very important role – contributing to the social, political and economic advancement of the municipality, region, and nation.
Of course, these times are different from all others; a global pandemic and economic crisis challenge the University's delivery of academic programming and its provision of co-curricular and extra-curricular activities. Yet, the institution will move forward, implementing online modalities of instruction as per international best practices, engaging the campus community to the fullest extent possible, moving toward accreditation and international recognition, and assessing our current and identifying new academic programs to ensure that they match student interests while being aligned with regional workforce needs. All our endeavors will be supportive of our goal to build a strong campus culture that promotes student learning, research, and our institutional values.
I very much look forward to working with all of AUK's stakeholders. While my role is to lead, it is most important that I listen, engage, mentor, and facilitate. This necessitates all of you taking a participatory role in these conversations as it is only together that AUK, and well as all of us individually, will prosper.
Dr. Randall Rhodes
President, The American University of Kurdistan
President's Biography:
Dr. Randall Rhodes holds a Ph.D., MA, and a BA in Art History from the University of Chicago. He is coming to the AUK from the American University of Armenia (AUA) where he served as Provost for five years. In that position, he focused on institutional capacity building, including the establishment of a Division of Student Affairs, the assessment and revision of policies and procedures to ensure maximum effectiveness and efficiency, and the development of support structures for faculty, staff and students to ensure all members of the community had the necessary tools to academically and professionally succeed.
Prior to the AUA, he worked for 19 years at Frostburg State University, Frostburg, Maryland, where his breadth of roles included Professor, Assistant Dean of the College of Liberal Arts and Sciences, and Associate Provost. As part of his career development and disciplinary growth within the field of art history, he has had significant involvement in museum and gallery administration, presented academic papers at various international conferences, and exhibited art works at juried exhibitions. He is originally from Rochester, New York.