The AUK and Duhok Governorate in discussions on potential collaborations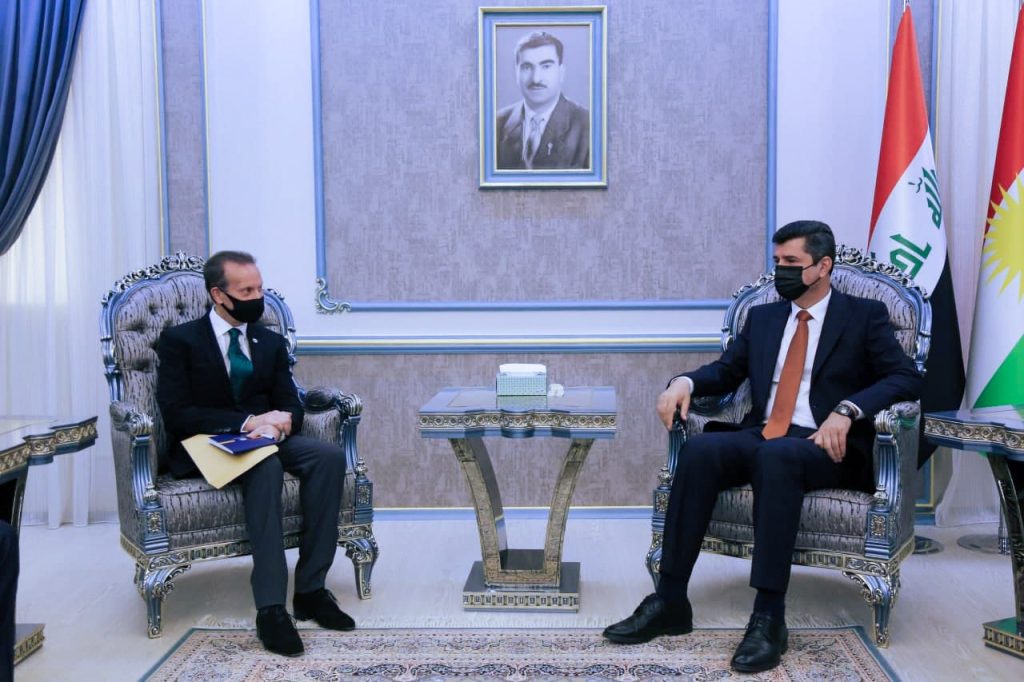 Duhok, Kurdistan Region – February 1st, 2021 – The American University of Kurdistan and The Duhok Governorate plan to collaborate on advancing human resources training and developing the sectors of education, health, and tourism, as well as building an entrepreneurial mindset in the community.
In a meeting at the Duhok Governorate, Governor Dr. Ali Tatar, alongside representatives of Duhok's Directorates of Planning, Industrial, Health, Education, Tourism, Investment and Chamber of Commerce, welcomed Dr. Randall Rhodes, President of AUK, and AUK representatives of the Board of Trustees, Faculty, Students, Communications and Relations.
During the meeting, the Governor expressed his delight in AUK opening its new College of Nursing and the impact it's likely to have on Duhok's future healthcare. "Academic corruption plays a major role in the current deficiency of our healthcare system, besides the lack of necessary equipment," stated Dr. Ali Tatar. "Therefore, we hail AUK's contribution in the Nursing sector and are confident of its successful impact," added Duhok's Governor.
Further topics of the meeting included the state of infrastructure, industry, and tourism in Duhok, in which AUK's future plans of involvement were met by approbation from the host side.
"As we look forward to the future of Duhok and its next generation, we, The American University of Kurdistan, aim to become the next destination, a role model and centerpiece for the community," said President Dr. Randall Rhodes. "Duhok needs an entrepreneurial mindset to flourish and develop across-the-board and in making that mindset a culture, is where AUK can be most effective," he explained.
Developing the digital identity of Duhok city was another topic of discussion, where the Chair of the Information Science Department, Dr. Dara Sherwani, pitched a project proposal of a survey to investigate the online perception of Duhok by expats.
The American University of Kurdistan will be recognized as a premier institution in the Middle East and beyond by cultivating academic excellence in every student, fostering creativity, and engaging in highest caliber of applied research.