Student Spotlights: Shang Aras released "Shangsta"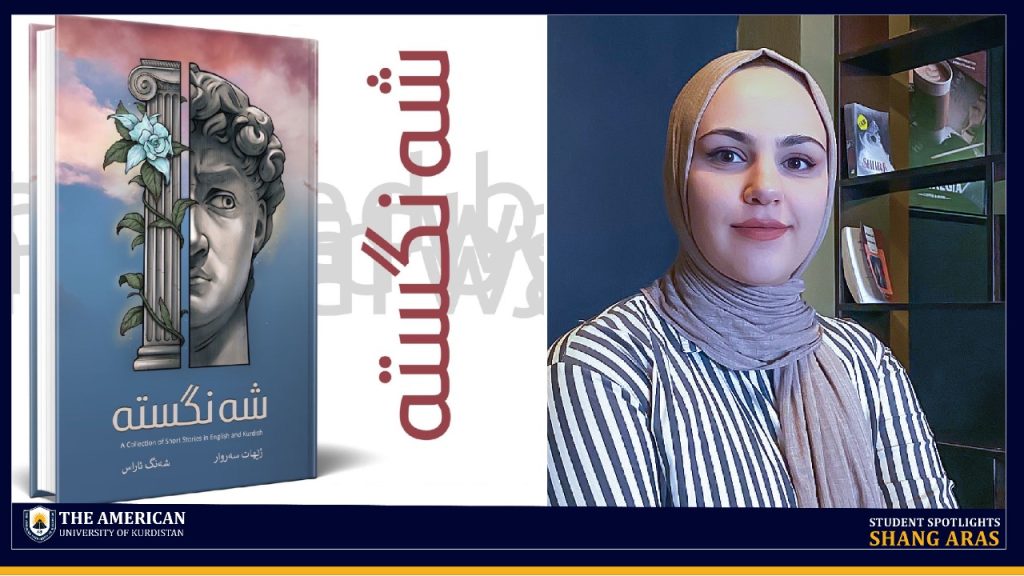 Duhok, Kurdistan Region – November 10th, 2020 – AUK Fresher Shang Aras has already published two books and is now translating international best-sellers.
The Architectural Engineering Department student Shang Aras discovered poetry at the age of fourteen when she looked for ways to express herself. Her journey was successful and resulted in her very first poetry book called "Written." Encouraged by this achievement at her young age, Shang then ventured into larger projects, where she started to write stories. With these stories, she didn't just enter new territories but also realized her talent and felt confident enough to publish a collection of her writings in book format recently.
Her second publication is entitled "Shangsta" (English: Pillars) and is now available in Duhok's book bazaar.
Overwhelmed by her rapid success, the Charles Dickens fan never lost sight of her main goal: graduating from AUK and using writing as her source of inspiration and motivation in her everyday life as a future architect.
"For me, it's about finding the right balance between my talent and passion, where I am able to combine both in the future ideally," Shang says. "I dream of engraving quotes of my books on buildings I have built," she confidently adds.
One of the factors for her confidence seems to be the feedback and support she's receiving from her fellow students at AUK. She describes their appreciation for what she does as encouraging and helpful for her trying to work harder towards bigger goals.
Shang is now working on further improving her Kurdish language skills to an academic level to enable her to publish more books and do her part in educating the new generation of her community. Therefore, she's planning to start translating international best-seller books to Kurdish, with what she wants to bring new cultural and intellectual influences to Duhok and Kurdistan.