Panel Discussion on CAPAi Design Thinking Tech Bootcamp: Real Solutions to Real Problems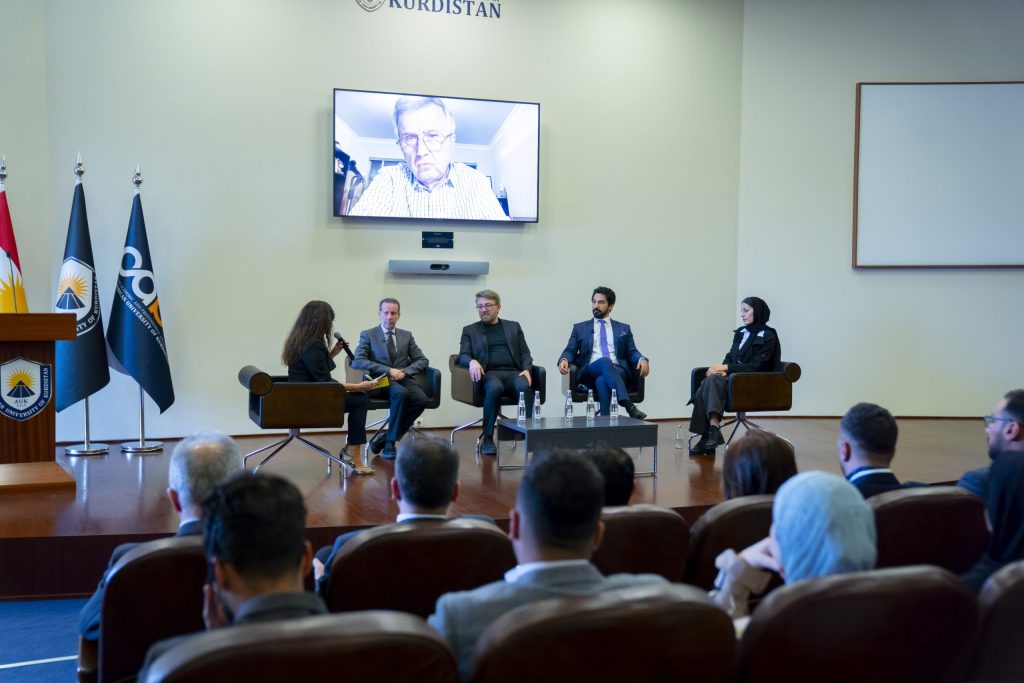 On March 2, a panel discussion event was held at the American University of Kurdistan (AUK) and, in a sense, Los Angeles. The Center for Academic and Professional Advancement (CAPA) assembled four in-person speakers and a remote one for an overview of July's CAPAi Design Thinking Tech Bootcamp and its potential to advance entrepreneurship in the Kurdistan Region.
"We need to move away from 'learning to know' to 'learning to do,'" said Raffi Simonian, Executive Director of UCLA's Epicenter for Action Research. Presenting remotely from Los Angeles, Mr. Simonian began with an introduction on how technological changes are driving an evolution in education and employment. He described the mix of tech and human skills which are most in-demand. Mr. Simonian's bootcamps, which he has led previously in the U.S. and abroad, involve recruiting participants with the talent and determination to make a difference and putting them to work in teams to devise "real solutions" for "real problems."
"This partnership with industry is essential to modernize curriculum… Industry is necessary to help academia keep current or even move ahead of the curve," said AUK President Randall Rhodes. This was notably consonant with Mr. Simonian's thread of highlighting partnerships with local employers to train today's youths while better aligning academic practice with what companies actually need.
"We really need innovators. We need creators here in Kurdistan for industry to be promoted," said Dr. Azad Najar, himself an inventor of an artificial heart pump and Board Member at the Kurdistan Innovation Institute (KII) and Board of Trustees Member at AUK. His comments focused on the legal framework around inventions, with patents and NDAs, and the need to grow a culture fostering competitiveness and creativity.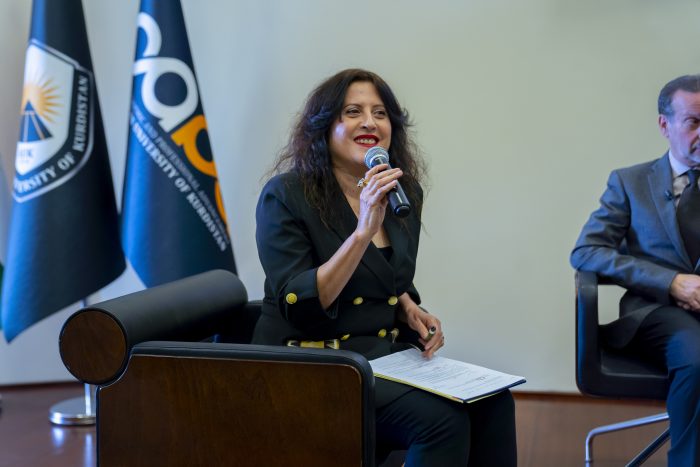 "This bootcamp is a compressed version of what can be learned in a couple of years through formal education," said Dr. Dara Sherwani, Chair of AUK's Computer Software & Information Technology Department. Dr. Sherwani talked about the limited employment opportunities in the governmental sector and oil industry in Kurdistan, stressing the need for university graduates to prepare themselves for careers in the underdeveloped but growing private sector. CAPA's upcoming tech bootcamp will facilitate this preparedness.
"You need to come up with your 'why.' There must be one thing that bothers you in particular. If you come to the bootcamp with your 'why,' you are good to go," said Fatima Ahmed, Executive Director at the tech startup Lelav and current AUK student. She encouraged her fellow students and other enterprising people to identify one pressing problem that could potentially be addressed with a new product and get to work on it immediately, instead of waiting for a moment when "everything is perfect."
This July, the CAPAi Design Thinking Tech Bootcamp will be a golden opportunity for those who have found their "why" to work with like-minded individuals on addressing these societal and technological needs. Scholarships are available for participants. Loucine Hayes, CAPA Director and moderator of the panel discussion, appealed to audience members to follow CAPA's Instagram and visit their page, where they can submit their applications to be among the 21 talented participants in the bootcamp. Those participating will develop design thinking capabilities and might launch their first products or companies. "I am calling on potential investors to join in the bootcamp and find an awesome product or a project worth investing in," she said.