Nurturing Diversity, Growth, and Employee Value Insights from AUK's HR Director: Zaina Aladham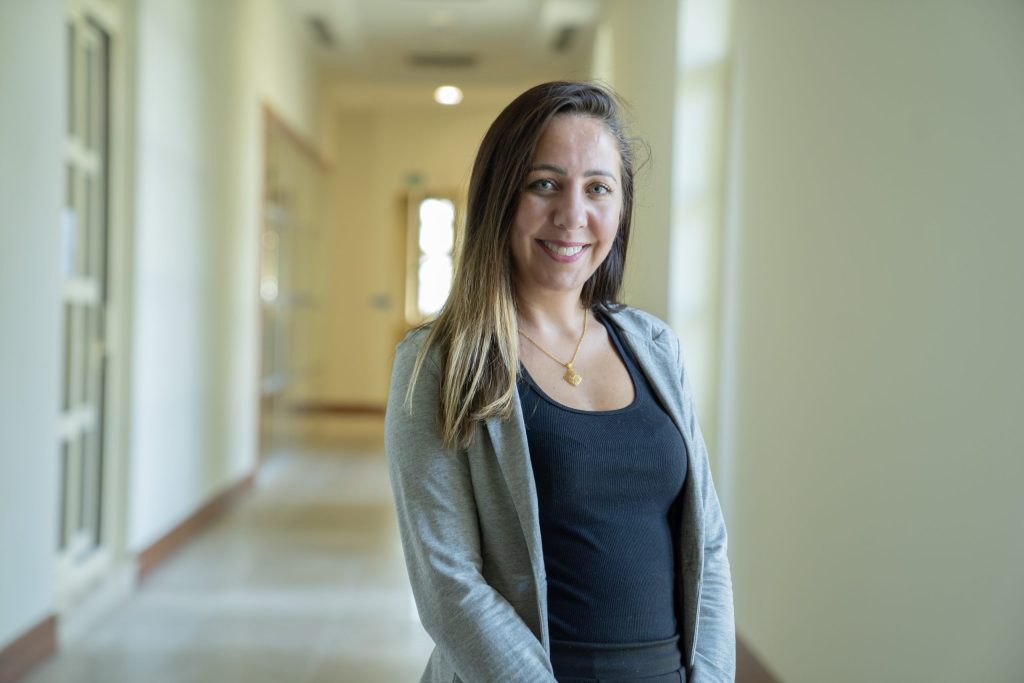 Zaina Aladham, AUK's HR Director, brings a wealth of experience from non-profit organizations and international corporations, infusing AUK's work culture with a commitment to inclusivity and excellence. From innovative HR milestones to advice for newcomers to the Kurdistan Region, Aladham's insights offer a glimpse into her passionate approach to human resources at AUK.
Q: Given your diverse experience, how do you ensure AUK maintains a unique and thriving work culture while benefitting from your background in non-profit organizations and international corporations?
A: With a diverse background spanning non-profit organizations and international corporations, I'm committed to fostering an inclusive and transparent work culture at AUK. This principle is deeply rooted in my belief in transparency and zero tolerance for discrimination at all levels, which I've embraced through my varied experience.
Q: Is working in human resources at a university just like working in human resources at a corporation, or is there some important difference?
A: While the core principles of HR are universal across university and corporate contexts, an important distinction lies in the labor laws specific to each country. Despite this, the fundamental HR tenets such as talent acquisition, development, and employee well-being remain applicable across the board.
Q: Could you share a recent "HR win" at AUK, where your strategies at AUK improved employee satisfaction and contributed to the university's overall success?
A: A recent HR milestone at AUK has been the successful implementation of the HR management system. This innovative solution has streamlined employee processes, facilitating efficient management of profiles, payroll, and leaves approvals from line managers. The system's automation and cloud-based backup have not only enhanced employee satisfaction but also contributed to overall operational excellence.
Q: How do you see AUK's unique charm influencing your future HR ideas?
A: AUK's special appeal, seen in its diverse community, greatly impacts my HR strategies. Embracing this mix of cultures, I'm inspired to create HR methods that value diversity and encourage open communication. AUK's dedication to constant learning aligns well with my own belief in ongoing growth.
Q: What's the most heartwarming "AUK moment" you've experienced since joining, where you saw our commitment to valuing employees shine through?
A: An exceptional AUK moment highlighting our commitment to valuing employees occurred when dedicated staff efforts were acknowledged, fostering increased appreciation from the university. This cycle of recognition and gratitude has nurtured employee loyalty and played a significant role in their ongoing professional development.
Q: What do you recommend young people study if they want to work in human resources in the future?
A: Aspiring HR professionals should embrace a holistic approach. While formal education in fields like social studies, public relations, and communication is valuable, the heart of HR lies in managing emotions, time, and diverse personalities. Acquiring experience in understanding and navigating different mentalities and nationalities can be as vital, if not more so, than traditional academic pathways. My personal journey, transitioning from finance and banking to HR, underscores the meaningful contribution diverse backgrounds can make to a career in human resources.
Q: Many new AUK employees come from outside the Kurdistan Region. What do you think is the main thing newcomers to Kurdistan need to understand to adapt to the environment well?
A: For newcomers to Kurdistan, understanding that the region's history, societal dynamics, work ethics, and environment are distinctive is crucial. Embracing the opportunity to be part of the region's growth and transformation is key, and recognizing that Kurdistan defies direct comparison is central to a successful adaptation.