Interview with AUK Student Recruiter Fatima Osman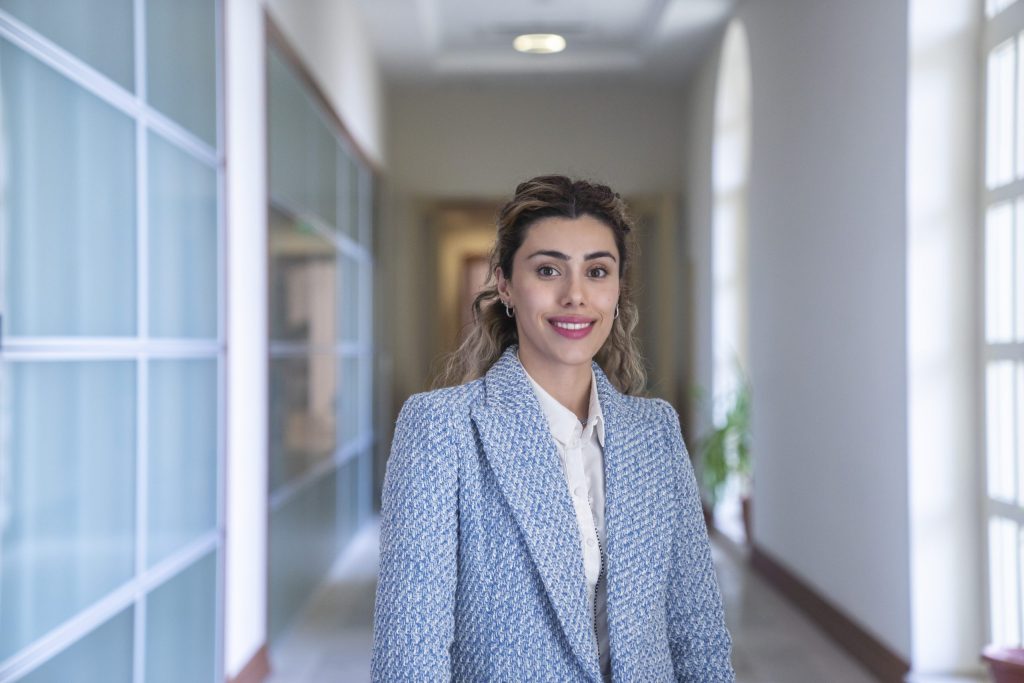 Fatima Osman is the Student Recruiter for the American University of Kurdistan (AUK). She was a highly successful AUK student herself; she holds the distinction of being AUK's first female president of Student Government. These days, she is tasked with recruiting the best and brightest students for the University to enhance the quality of learning and teaching and make AUK more prominent in the Kurdistan higher education landscape.
In this, the admissions season in the United States, Content Writer Michael Collins decided to ask Ms. Osman how the admissions process works at AUK as well as about her own relationship with the University. She told him about that and more in the interview that appears below.
Kurds are spread over the territories of many countries. I recently interviewed Dr. Jiyar Aghapouri, who is an Iranian Kurd. Are your own Kurdish roots in modern-day Iraq, or do they come from somewhere else?
Fatima Osman:
"They come from somewhere else. My ancestry goes back to Rojava [Western Kurdistan, in present-day Syria], but generations ago there was migration to Shingal, in what is now Iraq. In the 1970s, my family moved to Duhok. So, I was actually born and raised here."
I also interviewed your younger sister not long ago, at the Graduation Projects Expo. What is it like working at AUK while having a sibling studying there?
Fatima Osman:
"I am only two years older than my sister, and she has always attended the same schools I have. I am used to the dynamic of having her near even when I am away from home. I only graduated from AUK two years ago, when my sister was already studying here herself, but I actually started working for AUK even before my formal graduation. Having my sister at AUK does not interfere with the fulfillment of my duties."
In my office, I found an AUK guide from the year 2019, and I saw a picture of you as a student in it. Obviously, then, you have been affiliated with AUK for several years now. How have you seen AUK improve since you first started here?
Fatima Osman:
"I still have that guide, and the picture you are talking about was on billboards in Duhok and elsewhere in Iraqi Kurdistan. I was affiliated with Student Government, and I distinctly remember a meeting with the Board of Trustees in which I personally expressed my disappointment that AUK was not reaching its potential. The University, over the last four years, has made so much progress. I have graduated, of course, but I do see student work, and I can confirm that expectations and student achievement are higher. The facilities have improved, and it seems that the overall level of student satisfaction is higher. AUK is certainly trending in the right direction."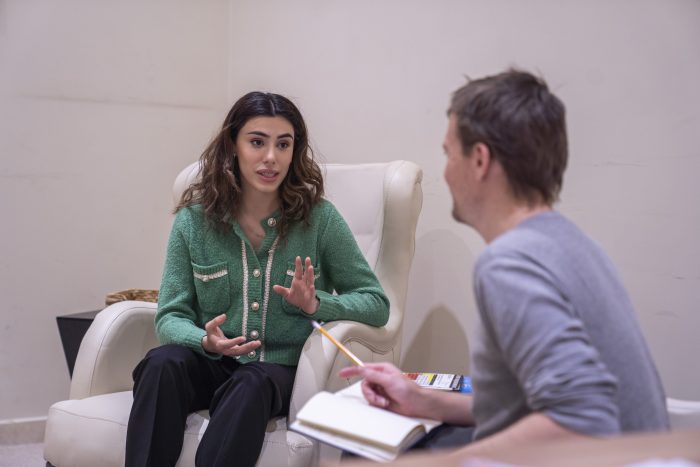 I have been to many places and have observed many local celebrations, but I have never observed Nawroz in any of the countries where it is celebrated. Could you tell me what to expect during Nawroz in Iraqi Kurdistan and explain to me why Nawroz is such an important time for Kurds?   
Fatima Osman:
"You can expect to see a lot of fire. We have had huge bonfires on campus more than once. You will see fire on rooftops, and you can see and hear some fireworks, too. The city will be fairly empty, because so many people go on picnics outside of town.
Nawroz is an important time for Kurds, because it symbolizes the start of a new year with the arrival of spring. It is such a big deal now, I think, because Kurds were prevented from celebrating it for so long. I was very young at the time of Nawroz in 2003, which was just a few weeks before the fall of Saddam Hussein's regime. We had to flee, but my extended family found a way to celebrate Nawroz modestly. We put a candle in a grapefruit. Compare that small amount of fire and celebration with the extravagant scenes you can see in Iraqi Kurdistan now, for example on AUK's campus."
So, Nawroz marks the "new year" for Kurds, and the March-April admissions season for universities in the United States also marks a "new year" of sorts, as students start looking forward to attending university in the fall. At AUK, what exactly does the admissions timeline look like?  
Fatima Osman:
"The timeline is tied to high school examinations. High school seniors spend the summer months participating in testing. Those who are not successful on the first attempt will get a second chance in August. We get some students very eager to attend AUK who join us before state universities have done their own intakes, and we get many more students after the state universities have concluded their admissions. We have rolling admissions because we have scholarships coming in throughout the year and also to accommodate the educational systems of other jurisdictions. AUK has students from southern Iraq who have followed a different academic calendar, and we also have a number of young Kurdish returnees, usually brought up in Europe, moving back to Kurdistan specifically to attend AUK."
What are the main qualities AUK is looking for in prospective students?
Fatima Osman:
"We look at evidence of high school achievement from transcripts. We also use a holistic approach and try to see what else students have achieved in high school beyond coursework alone. We are looking for students with great potential that show the aptitude to be developed even further here at AUK."
Could you tell me about AUK's efforts to attract and retain female students and students from minority backgrounds? 
Fatima Osman:
"We are working to make education at AUK accessible to all qualified candidates through various scholarship opportunities. I can tell you that there is no 'glass ceiling' for females at AUK, and I ensure that promising young women understand this. My family is from Shingal, so I speak the local dialect, which has allowed me personally to communicate with Yazidis from there in my recruitment efforts. We have also established connections with Assyrian schools to inform them of AUK's opportunities and the University's desire to attract the best students, regardless of ethnic background. Through the Office of Student Affairs, AUK does its best to oversee a seamless transition for all incoming students. There are services and events tailored for certain segments of the student population."