Interview with AUK Chief Nursing Administrator Dr. Jervy Bernardino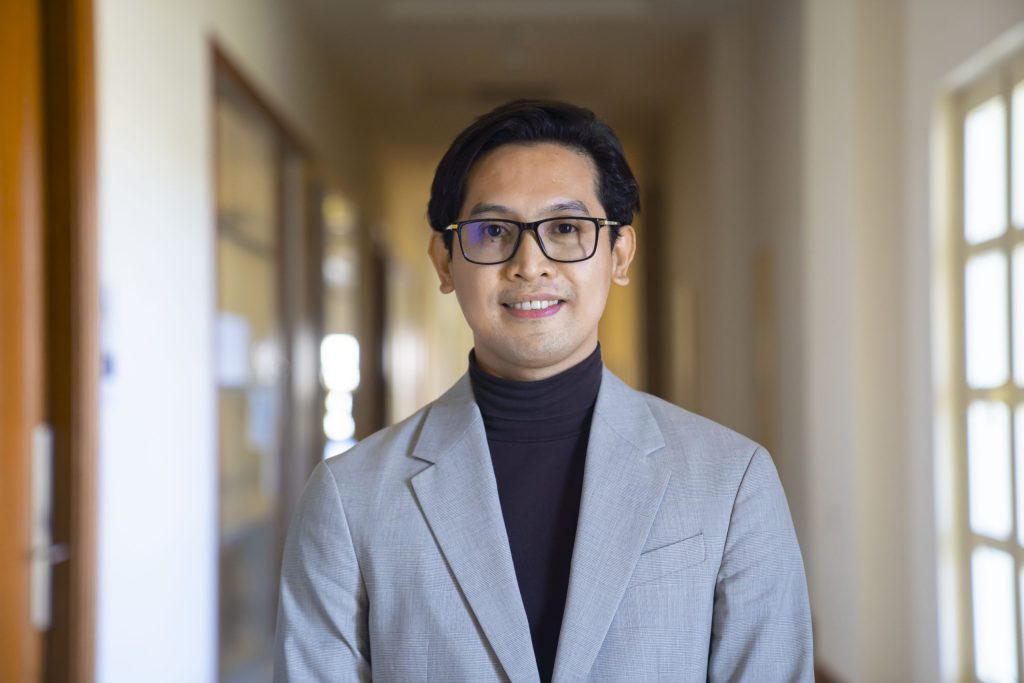 Dr. Jervy Bernardino is the Chief Nursing Administrator of the College of Nursing at the American University of Kurdistan (AUK). Content Writer Michael Collins previously spoke to Dr. Bernardino in November 2022 for an article about upskilling training for the College of Nursing faculty. Mr. Collins was deeply impressed by Dr. Bernardino's medical and managerial knowledge as Dr. Bernardino showed him around the lab equipped through the United States Department of State Grant titled "Support to American-Style Higher Education in Iraq."
Since May is recognized in the United States as both "National Nurses Month" and "Asian American and Pacific Islander Heritage Month," this is, without question, the right month for the interview. Please find it below.
I see that you have a long list of titles after your name, to wit: BSN, RN, MSN, PhD. This clearly means that you have many educational credentials. Where did you study, and what did you study?
Dr. Jervy Bernardino:
"I obtained both my Bachelor's and Master's in Nursing in the Philippines. Since I am very passionate about nursing education, I furthered my study and completed a PhD in Nursing, from the University of Malaysia Sarawak. I am currently pursuing another doctorate, this one in Nursing Management, from the Philippines. I am a registered nurse in the Philippines, and I hold the same status in Saudi Arabia, Jamaica, and the Cayman Islands."
What made you, as a professional, want to work at AUK, and, for students, what makes AUK a great option to study and earn a nursing degree?
Dr. Jervy Bernardino:
"When I saw the job posting, I immediately started researching Kurdistan, and, upon learning of the prevailing state of the nursing profession in the region, I was deeply fascinated by the University's mission of shaping future leaders. AUK is a great option, since it follows the American style of teaching with an emphasis on the liberal arts, which emphasize a sense of the social responsibility so central to nursing. We also incorporate simulation-based learning into our nursing and practicum courses, held in the Nursing Skills & Simulation Lab provided through the United States Department of State Grant titled 'Support for American-Style Higher Education in Iraq.'"
There are so many overseas workers from the Philippines in the Middle East region, and many of them are employed in health care. Why do you think people from the Philippines tend to make such good nurses?
Dr. Jervy Bernardino:
"Nursing and caring are both ingrained in the culture of the Philippines, and such cultural values are applied by Filipino nurses at the bedside, as if the patients were members of their own family."
What is the general trajectory of study for people in the AUK College of Nursing? To clarify my question, do students have to learn theory before practice, or do they have to pass a course on general anatomy before they would be allowed to take one on treating illnesses concentrated in a single body system?
Dr. Jervy Bernardino:
"Since professional nursing education is grounded in the sciences and the humanities, the AUK Nursing Program includes a combination of these disciplines. The unique collection of skills is developed through a series of interrelated, mutually reinforcing courses, taken over four years of study. This ensures students will develop the right set of skills before starting their clinical practice experiences."
How can the AUK College of Nursing contribute to the healthcare system in the region and the community in general?
Dr. Jervy Bernardino:
"Iraq, like many other countries, is experiencing a nursing shortage, and I believe it was a brilliant move for AUK to open the College of Nursing in 2019. We are not just producing 'graduates'; instead, we are preparing more qualified and competent nurse generalists that are well-equipped to take on the challenges of the 21st century."
You also oversee AUK's Biological Sciences Lab, likewise paid for by the United States Department of State Grant titled "Support for American-Style Higher Education in Iraq." In layman's terms, could you tell us what type of equipment is installed there and what type of research will be conducted there?
Dr. Jervy Bernardino:
"It houses some of the best equipment in use for health care training today, such as a bio-safety cabinet, microscopes, centrifuges, and a laminar flow hood. This equipment facilitates hands-on laboratory experiences for students, such as cell cultures and dissections."
How would you like to see the College of Nursing grow in the near future?
Dr. Jervy Bernardino:
"I have one ultimate goal in mind: for AUK to be recognized as a center for excellence in nursing education. With this goal, I believe that AUK will be the main driver for the long-awaited transformation of nursing education and practice in the region. So, I invite aspiring nurses out there to be part of the remarkable journey of the American University of Kurdistan."