Establishment of SPE Chapter at the American University of Kurdistan Petroleum Engineering Department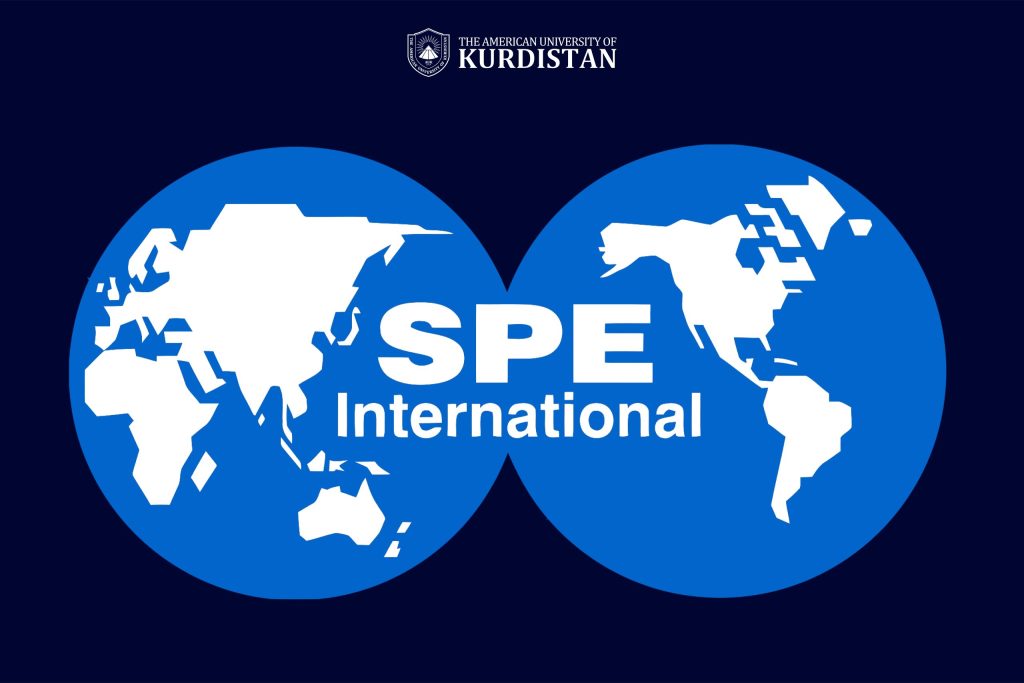 The Petroleum Engineering Department at the American University of Kurdistan is thrilled to announce the establishment of SPE student chapter.
What is SPE?
The SPE stands for the Society of Petroleum Engineers. It is a professional organization of international network of petroleum engineers with more than 124,800 members in 134 countries.
The SPE is a key resource for technical knowledge providing opportunities to exchange information at in-person and online events in a variety of training courses, publications, and other resources. The organization maintains offices in Dallas, London, Dubai, Kuala Lumpur, Calgary, and Houston.
AUK's petition to initiate its SPE chapter was completed in January 2023 and officially approved in March 2023.
Benefits of Membership
Student members can
Contribute and participate in SPE conferences, workshops, seminars, webinars, training, etc online or in person;
Contribute and participate in various annual educational and networking events (including career events), at the level of the University SPE Chapter;
Provide opportunities every year to meet professionals and learn about the industry via company presentations and excursions; and
Contribute and participate in several planned social events on campus by the SPE Chapter where students can meet their fellow students outside the classroom and connect with their chapter officers.
Student Chapter Organization
The current AUK SPE Chapter Officers:
| | | | |
| --- | --- | --- | --- |
| No | Member | Position | SPE Membership ID |
| 1 | Dr. Mohammed Ali Namuq | The Faculty Advisor | SPE Professional Membership (Member ID: 5049848) |
| 2 | Ari Abdulrehman Omar | President | 5500919 |
| 3 | Alend Farhad Hamdi | Vice President | 5410967 |
| 4 | Hindav Shafeeq Rashid | Membership Chairperson | 5414093 |
| 5 | Nashwa Nashwan Mohammed | Secretary | 5434250 |
| 6 | Abdullah Ahmed Hussain | Treasurer | 5410260 |
SPE Chapter Officers serve for one term (12 months). It is intended to have elections in April to select Officers for the following academic year.