Dr. Anhar Sulivany Second Speaker of the President's Lecture Series on Women in Leadership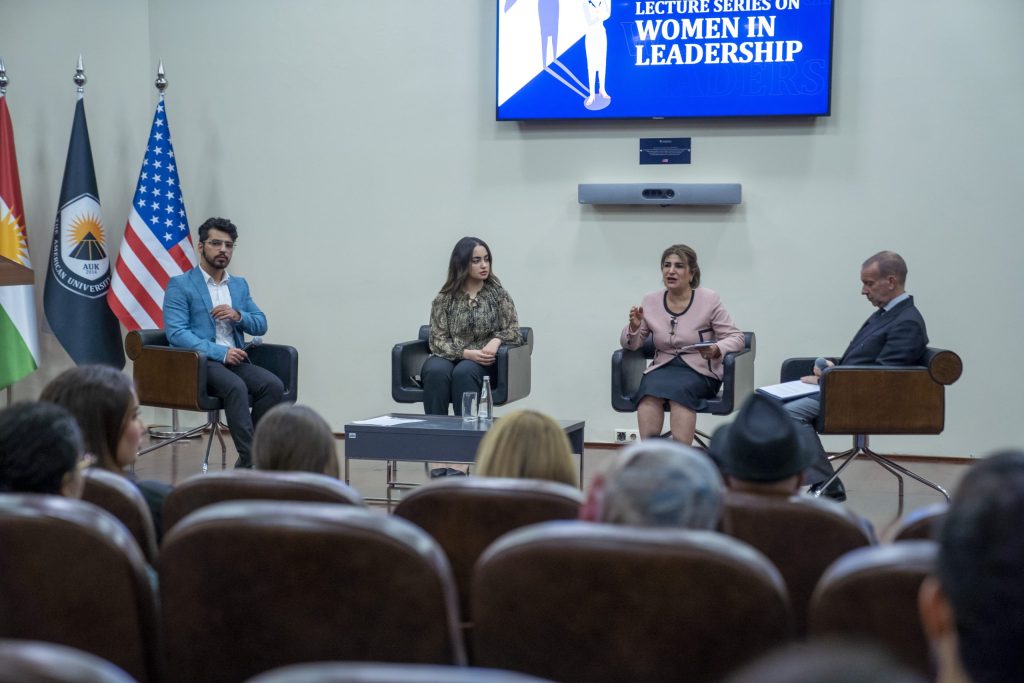 On September 6, The President's Lecture Series on Women in Leadership at the American University of Kurdistan (AUK) continued with Dr. Anhar Sulivany as its second speaker. This Lecture Series, supported by the United States Department of State Grant titled, "Supporting American-Style Higher Education in Iraq," represents the shared commitment to promote female empowerment and motivate students to aspire to drive a positive change in Kurdistan and Iraq. The session took place in the Auditorium on the campus of the University.
Dr. Randall Rhodes, President of AUK, in his opening remarks stressed the importance of women leaders sharing their journeys and experiences, and the challenges and opportunities they experienced within the local and regional contexts.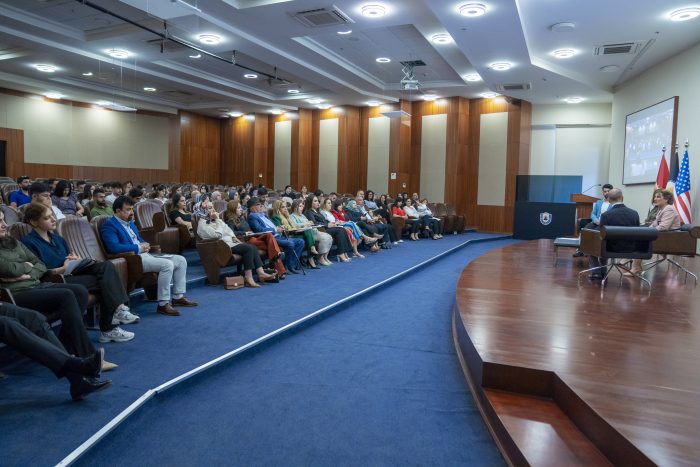 Dr. Sulivany gave her inspiring speech sharing her journey, from her early education in Nineveh Governorate and studies in Baghdad and Cairo, to her life in the Parliament and as a business owner. As her primary academic interest lays in agricultural development, she highlighted the importance of food security and emphasized the need for self-reliance in agriculture. She encouraged Kurdistan's youth to harness their resilience and creativity, envisioning them as future leaders in various fields. Dr. Sulivany also advocated for the establishment of a Ministry of Small and Medium Enterprises to boost the region's economy and employment opportunities. After her remarks, Dr. Sulivany and Dr. Rhodes were joined on stage by two AUK students studying Architectural Engineering, Sahar Saleem and Mustafa Awny.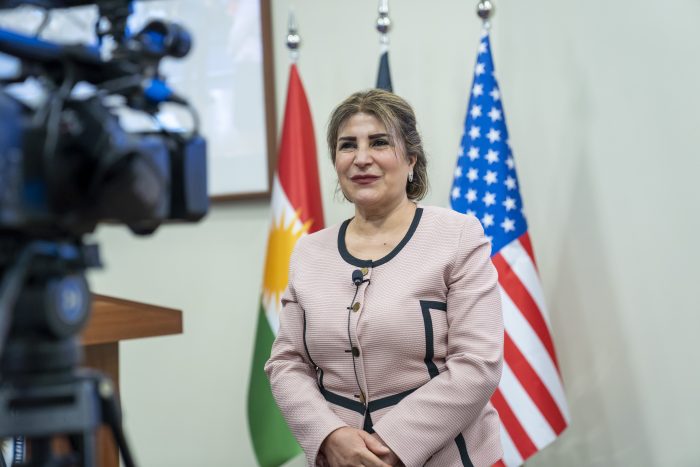 Dr. Sulivany's message to the youth was clear: persevere in pursuing your dreams, embrace challenges as opportunities for growth, and never be deterred by failures.
Also Read:
About the President's Lecture Series on Women In Leadership
Session No.1: Dr. Nesreen Barwari Profile
Dr. Nesreen Barwari Opens the President's Lecture Series on Women in Leadership