Canadian Parliamentarians Visit AUK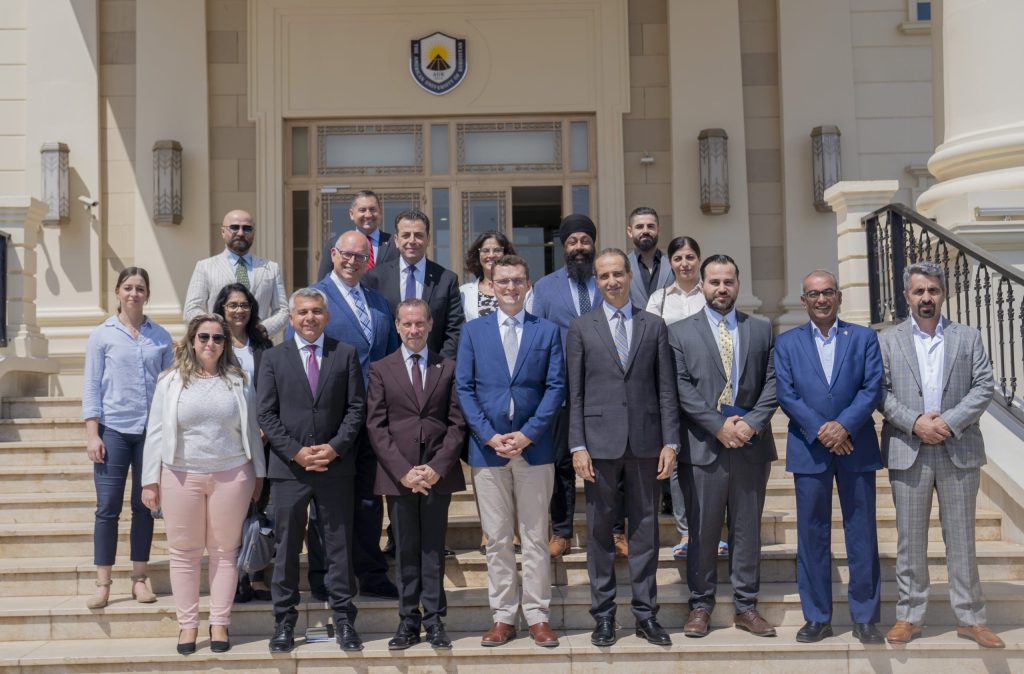 Duhok, Kurdistan Region – Thursday, August 31, 2023 – The American University of Kurdistan (AUK) hosted a delegation of seven members of the Canadian Parliament, staff members, and a representative from the Kurdistan Regional Government (KRG) in Washington for a meeting with AUK leadership and a tour of the Mustafa Barzani Building.
In the meeting, AUK President Dr. Randall Rhodes, who was accompanied by Dr. Honar Issa, Secretary of AUK's Board of Trustees; Manal Issa, AUK's Vice President for Advancement; Omed Zawity, Vice President for Administration and Finance; Loucine Hayes, Director of AUK's Center for Academic and Professional Advancement (CAPA); Halmat Kestai, Manager of Institutional Marketing; and Zana Salah, Executive Assistant, delivered an introduction to the institution, including the current status of the accreditation process with the New England Commission of Higher Education (NECHE).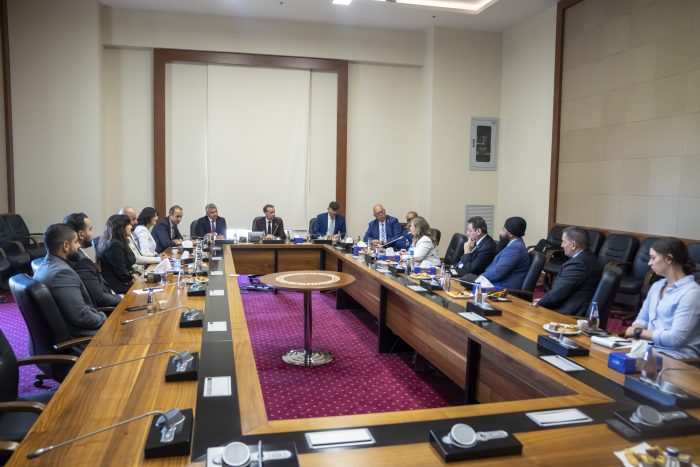 President Dr. Rhodes also highlighted the various scholarships available for diverse groups of students, partnerships with U.S. universities for potential student and faculty exchange opportunities, AUK's mission of women's empowerment, and entrepreneurship initiatives. The visiting delegation of Members of the House of Commons of Canada included the representatives of the province of Alberta, Tom Kmiec, Ziad Aboultaif, and Israj Singh Hallan; from Quebec, Nathalie Sinclair-Desgagné, and Stéphane Bergron; and from Ontario, Jamie Schmale and Chandra Arya. The majority are members of the Parliamentary Friends of Kurds Committee (PFK Caucus).
Karwan Zebari from KRG's Representation in Washington mentioned the success of AUK's receptions in New York, Dallas, and San Diego for the Kurdish-American diaspora and suggested similar events for Kurdish-Canadian communities to strengthen ties and create opportunities for AUK.
After the meeting, the Canadian delegation was given a tour around the campus, with stops at AUK's modern, state-of-the-art laboratories such as the Nursing Skills and Simulation Lab, Fabrication Lab, and Building Information Modeling Lab.
Establishing strong international ties, particularly in nations with sizable Kurdish populations, is one of AUK's top priorities.