AUK's Office of Institutional Effectiveness and Planning visits the Center for Assessment and Research Studies at James Madison University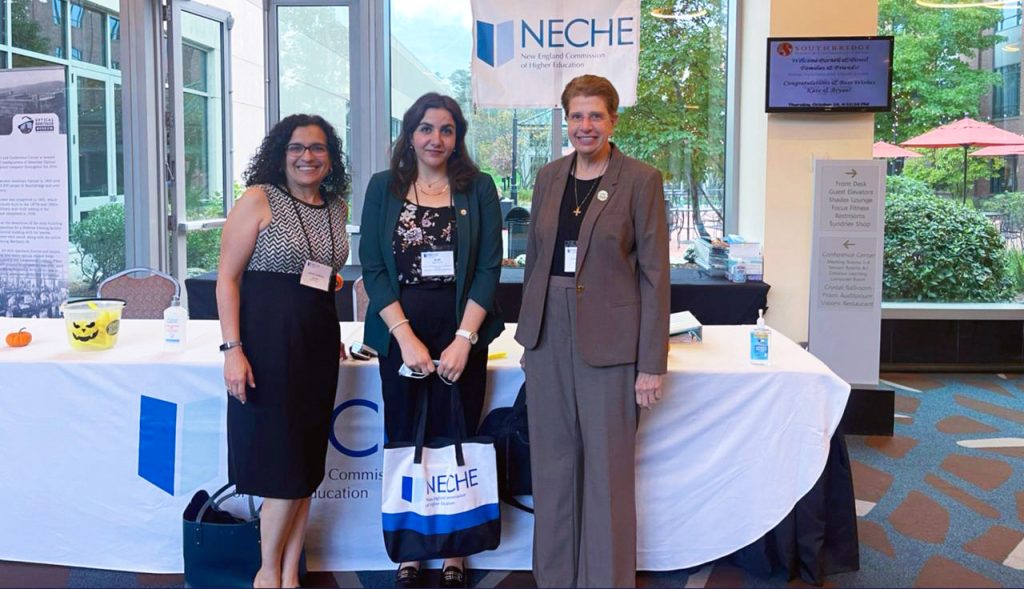 Duhok, Kurdistan Region – October 28th, 2021 – Under the grant entitled "Support to American-Style Higher Education in Iraq" awarded by the U.S. Department of State, Ms. Ajin Saadi from AUK's Office of Institutional Effectiveness and Planning visited James Madison University (JMU), Harrisonburg, Virginia, from October 6th to 13th, 2021. JMU is one of six partner universities with which AUK collaborates on projects ranging from capacity building, to accreditation and research collaboration.
Ms. Saadi visited JMU's Center for Assessment and Research Studies (CARS). The mission of CARS is to provide quality assessment services to the University. This Center assists AUK in improving higher education administration, by empowering faculty/staff to make evidence-based decisions to plan and enhance student learning/development.
Working sessions at JMU allowed for a sharing of knowledge and experience. Ms. Saadi presented current practices at the Office of Institutional Effectiveness and Planning, and other processes instituted to prepare AUK for accreditation at both the institutional and program levels. Areas of specific focus included:
Academic and non-academic program reviews.
Assessment mechanisms.
American best practices for managing student affairs.
Research protocols.
Data collection and analysis.
Ms. Saadi was impressed by her visit to JMU's campus. "The campus is vast, with numerous student spaces – the Student Learning Center, Advise Center, Career Center, and the Center for Multicultural Student Services, offering activities and services that help to foster an inclusive campus community, where people recognize differences in themselves and others. As both JMU and AUK strive to be student-centered, there are opportunities for a fruitful relationship between the two universities."
After the visit to JMU, Ms. Saadi joined Dr. Honar Issa (Secretary of AUK's Board of Trustees) and Dr. Lee Bash (Accreditation Chief & Consultant in Boston) for a conference/workshop organized by the New England Commission of Higher Education (NECHE), providing more information on accreditation procedures and expectations.
Ms. Saadi is working on sharing her new knowledge with her colleagues. She hopes to hold a workshop on assessment methods to establish structures for program reviews and for ensuring the effectiveness of existing policies and procedures. The collection and analysis of this data will drive institutional improvement initiatives, intended to have an impact on the whole University and to make progress concerning the issue of accreditation.
Since its establishment in 2014, AUK has achieved accreditation by the Ministry of Higher Education of the Kurdistan Regional Government and the Ministry of Higher Education in Iraq. It is currently seeking U.S. accreditation through NECHE.