AUK Student Wins NICE Award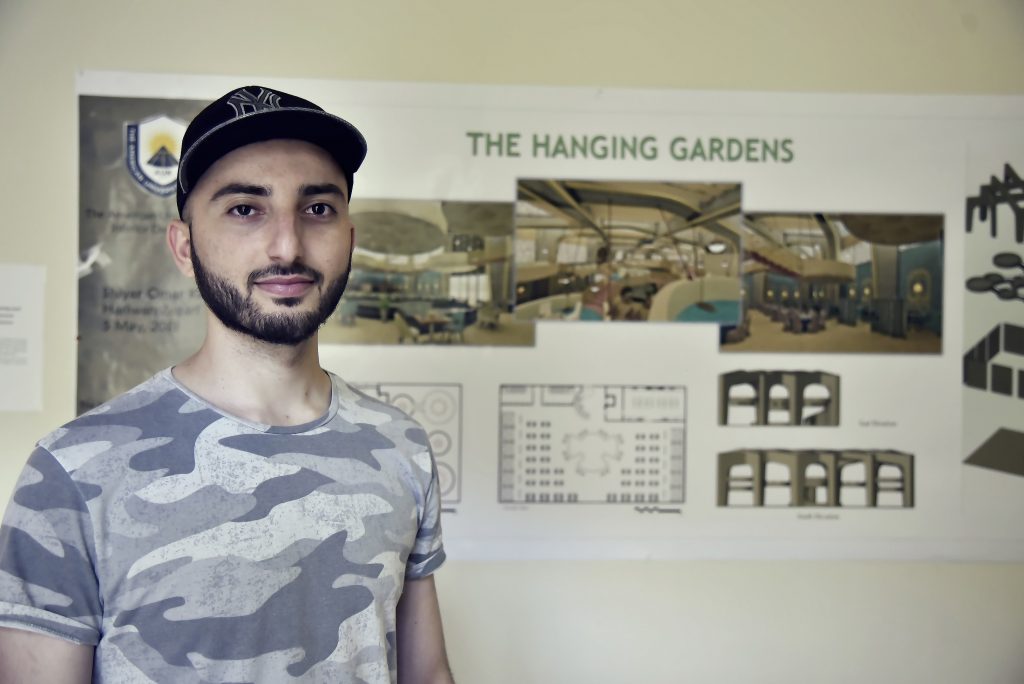 Duhok, Kurdistan Region of Iraq – May 06, 2018 – American University of Kurdistan participates in Ishik University's 4th National Innovations Competition in Engineering (NICE2018), under the theme of "Targeting Smart Sustainable Innovations".
More than 400 students from 20 universities participated in this competition with more than 150 projects, Shiyar Kani, AUK's design student was awarded the interior design award for his project "Bold Hanging gardens of Babylon restaurant".
"This was the first of a kind activity the department has gone through and I am pleased. In one month the work was created ready to be viewed and judged." Said Hala S. Al Madfai, head of design in AUK
"I myself am extremely proud of the students, and we at the design department are on our path of excellence as we promised in AUK."
NICE (National Innovations Competition in Engineering) is a groundbreaking Engineering competition open to higher education students in Kurdistan Region. Project competition was held in six different categories: Computer Science and Engineering, Civil Engineering, Interior Design, and Architecture Engineering.
The Department of Design in AUK is committed to teaching professional skills that allow students to plan and execute artistic concepts through visual communication. Providing students with the necessary technical skills and knowledge of materials, students will gain a comprehensive understanding of design principles, communication theories, and strategies for problem solving.