AUK mourns the demise of Dr. Sinisa Prvanov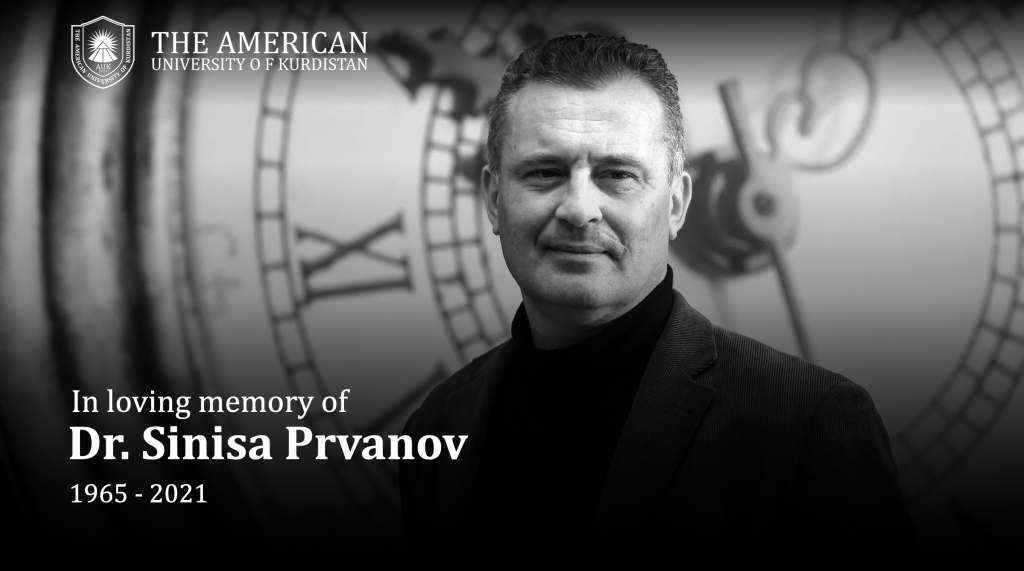 Duhok, Kurdistan Region of Iraq – October 11th, 2021 – It is with heartfelt regret that we announce the death of AUK's Chair of Design Department, Dr. Sinisa Prvanov, who passed away unexpectedly yesterday in Duhok due to a heart attack.
Dr. Sinisa joined the American University of Kurdistan in January 2019 as a faculty member in the Department of Design and became the department's chair in August 2021. He has many friends among faculty, staff and students. A community support meeting will be held October 13th, Wednesday, at 12:00 pm in the garden adjacent to the game area (LG floor).
May we all pause a moment from our daily pressures to give thanks for the life of Dr. Sinisa Prvanov and the vitality he brought to our community. May we forever keep our memories of him alive.
President Randall Rhodes joins in expressing AUK's deepest condolences to all his family and friends [Click here to read his statement].