AUK launches the Center for Academic and Professional Advancement (CAPA)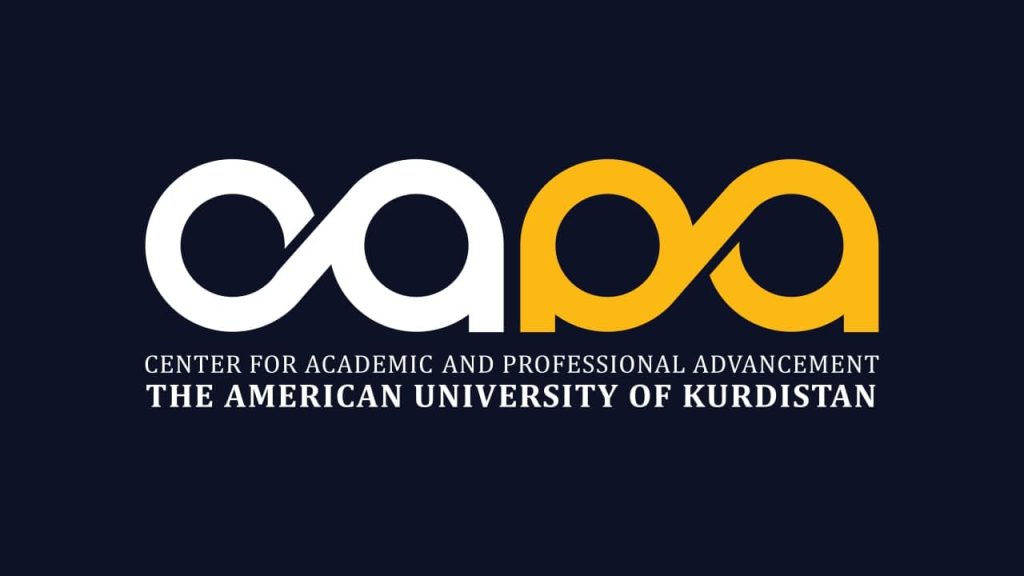 Duhok, Kurdistan Region of Iraq – November 4th, 2021 – The American University of Kurdistan announces the establishment of the Center for Academic and Professional Advancement (CAPA), serving as a new bridge between AUK's academic programs and the communities that AUK serves. Formerly AUK's English Language Institute, the re-branding of ELI has led to the emergence of this new Center, replacing ELI (after seven years).
The new, CAPA logo mirrors the sign for infinity, which signifies the limitless learning opportunities for our community, and via our various educational programs. Building on the years of experience and expertise of AUK's qualified instructors, CAPA has built an excellent English-language program that offers opportunities for academic and professional growth, both for aspiring students and for professionals in diverse industries.
In the presence of the media and AUK community, Loucine Hayes, the new Director of the center announced CAPA, as a learning institute for all the community, offering educational programs to children and adults as well. "CAPA is a bridge between the external AUK community in Kurdistan and beyond, and the internal AUK community: students, faculty and staff, providing a meaningful opportunity for all to get involved and support communities to identify their needs, and then leverage resources to provide the necessary training and educational opportunities for them," said Loucine Hayes, CAPA Director. "When we ask what education is, this is sometimes a difficult question to answer. In my mind, education is the process of facilitating learning, or the acquisition of skills, values, morals, beliefs, habits and personal development. The CAPA program strives to do all these things and more!" she added.
With a new logo, concept, and strategies, CAPA's expansive educational outreach capabilities in the region and country will help prepare students for academic success at AUK, as well as building strong and resourceful communities through public and private sector capacity building, while providing education to highly-qualified professionals.
ELI Duhok was founded with the establishment of the University, followed by branches in Erbil and Mosul. The Institute served as the bridge program between the American University of Kurdistan and the community for seven years. Presently, as ELI's mission has come to an end, CAPA prolongs the journey with broader programs and learning opportunities.