AUK and German Charity "Wings of Help" Discuss Funding Opportunities for Education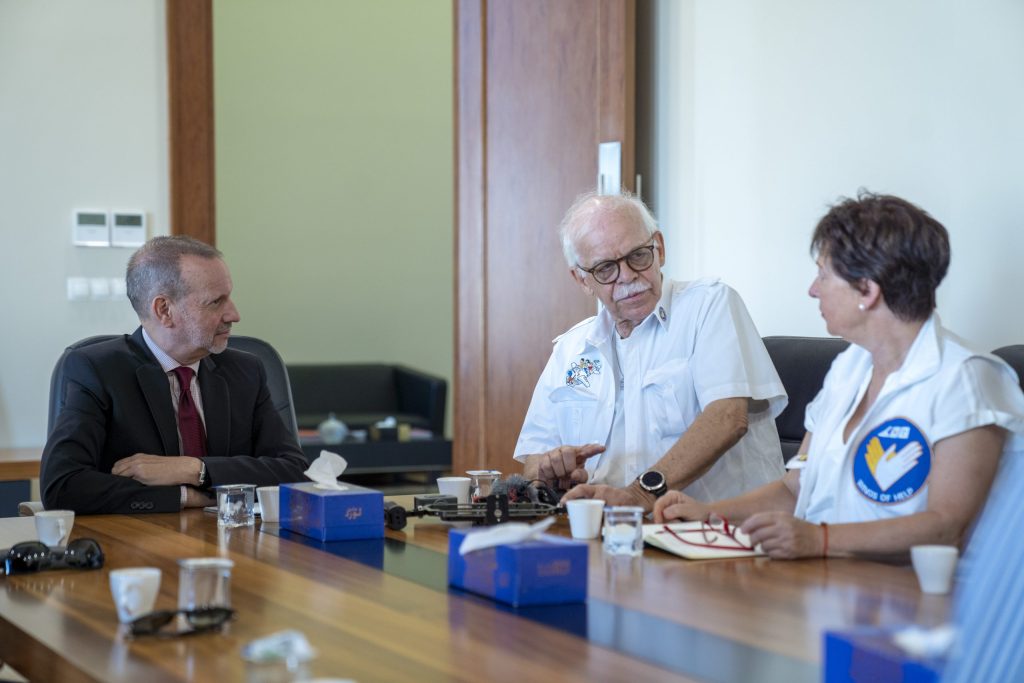 Duhok, Kurdistan Region – September 7, 2023 – Frank Franke, President of the humanitarian air operator "Luftfahrt ohne Grenzen/Wings of Help" visited the AUK campus accompanied by Marie-Luise Thüne, Secretary General of the organization's European branch "Aviation sans frontières", Michael Erk, Chairman of the Kudistan-based "Our Bridge" organization, and Nihad Qoja, Head of the Erbil Citadel and Kurdish Lobbyist in Germany.
Mr. Franke and his team voiced their amazement at the American University of Kurdistan's pioneering position in the growth of innovation and education during their discussion with Dr. Randall Rhodes, President of the American University of Kurdistan, despite its youth and relatively small size.
Mr. Franke, a German journalist and author, also stressed the significance of spreading knowledge about AUK and its mission, particularly among the Kurdish diaspora in Europe. "With the assistance of AUK, our organization, with its global connections, can act for that purpose."
President Rhodes commended the delegation's readiness to collaborate with AUK and further emphasized the University's special status as a non-profit public university that is committed to access and inclusion: "Quality education needs to be accessible to all social classes in order to have a significant impact on the upcoming generations of Kurdistan and Iraq." The conversation also touched on AUK's efforts to empower women, provide programs on entrepreneurship, and the reform of the health and education sectors.
Founded in 2003, "Wings of Help" works with airlines, logistics companies, and many well-known German and globally active companies to collect and distribute relief goods, food, and pharmaceutical aid worldwide.