American University of Kurdistan Inaugurates New Colleges, Commits to Ambitious Agenda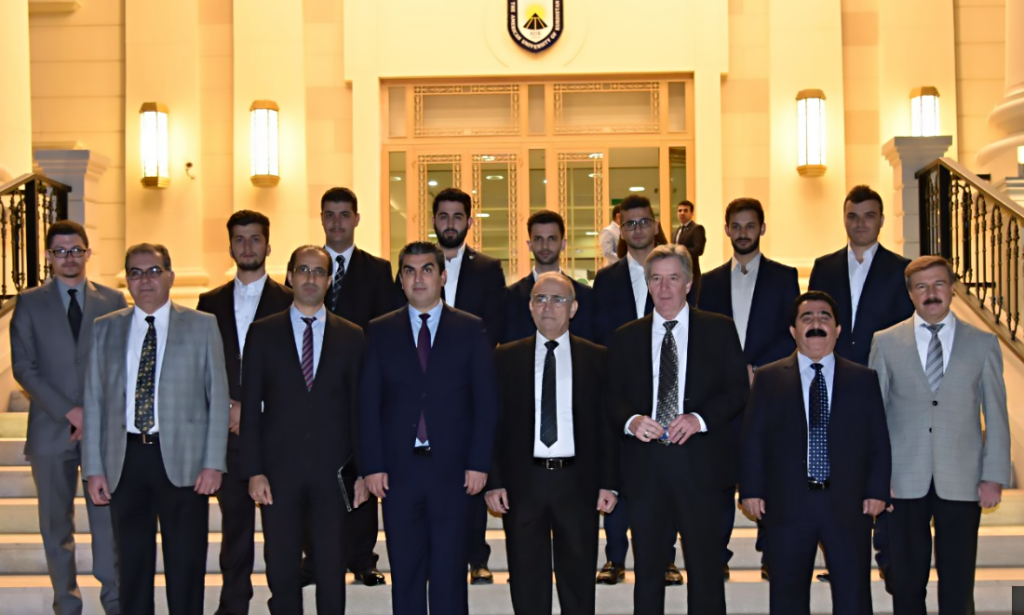 Duhok, Iraqi Kurdistan – October 23, 2016 – American University of Kurdistan president Dr. Michael Mulnix announced the opening of four new colleges: the College of Arts and Sciences, the College of Business, the College of Engineering and Architecture, and the College of International Studies.
Beginning January 2017, the College of Arts and Science will house four departments: computer science, design, global media and communication, and environmental science. The College of Business will feature departments of finance, management, and marketing. The College of Engineering and Architecture will include departments of architecture, information and communication technologies engineering, and petroleum engineering. The College of International Studies will consist of departments in international relations, security and strategic studies, and public policy.
Mulnix laid out AUK's ambitious plans to build a college of health studies for the training of doctors, nurses, and pharmacists, as well as a college of education with an affiliate K-12 school. He also intimated that the university would offer graduate programs in business administration and health administration in the not too distant future.
The president then submitted his vision for AUK's international eidos: "Our students will enter a global society, and to ensure their success, we are going to internationalize our student body and our curriculum, eventually bringing to this campus the best and brightest from the MENA region, from Europe, from Asia, from the United States, and beyond."
University provost Dr. Honar Issa spoke next, stressing the university's need to further ties with the local community. Issa proposed the establishment of 'innovation centers,' laboratories and research institutes "where leaders from the private sector take advantage of our facilities, and we, in turn, benefit from their extensive experience and corporate connections." According to Issa, these 'innovation centers' will provide students with practical knowledge and experience and enable faculty to conduct cutting-edge research on site.
Among the ceremony's distinguished attendees was Duhok governor Farhad Atrushi, who gave a brief speech before mingling and taking photographs with guests, faculty, and excited AUK student representatives.
The American University of Kurdistan was founded in 2014 as a not-for-profit American-style university.