Ambassador of India Visits AUK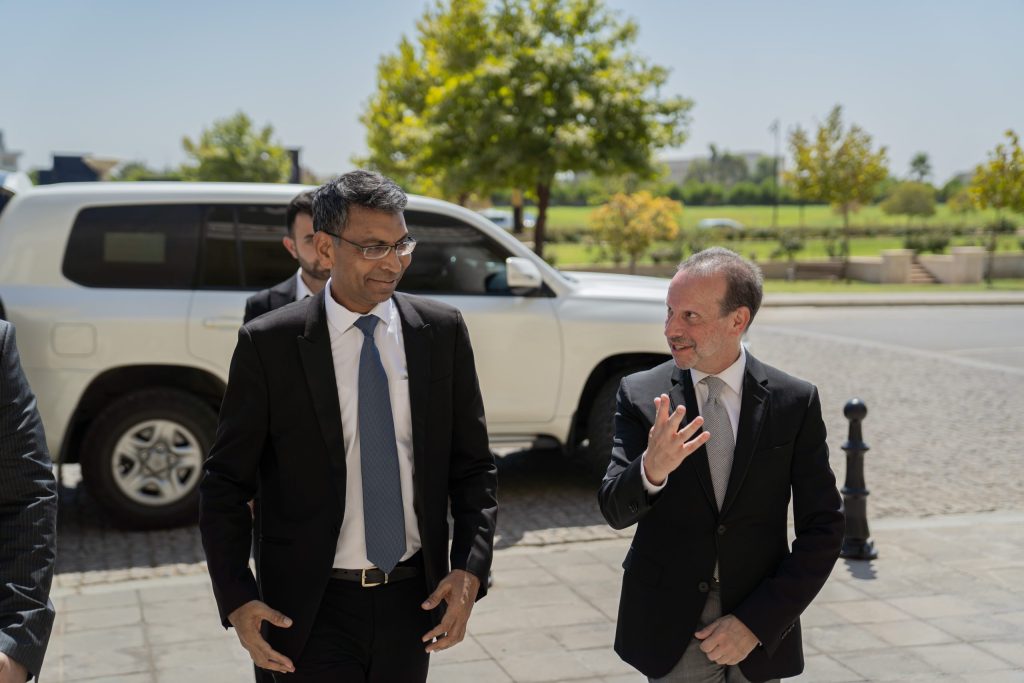 On August 22nd, Prashant Pise, Ambassador of India to Iraq, made his first visit to Duhok City and the American University of Kurdistan (AUK).
Ambassador Pise joined the Indian Foreign Service in 1995, and has worked in three Arab countries, gaining a good understanding of the Middle East region.
President Randall Rhodes, AUK, warmly welcomed the Ambassador and his delegation. During a discussion in his office, President Rhodes introduced the University, its mission, strategic priorities, and academic programs. He also described the "American-style" culture, accreditation efforts, access initiatives, and partnerships with universities in the U.S.
The importance of investment in education was described as paramount. Scholarships and industry connections are crucial for preparing a strong workforce, which as envisioned by Kurdistan Region's Prime Minister, H.E. Masrour Barzani, will grow into a "knowledge economy."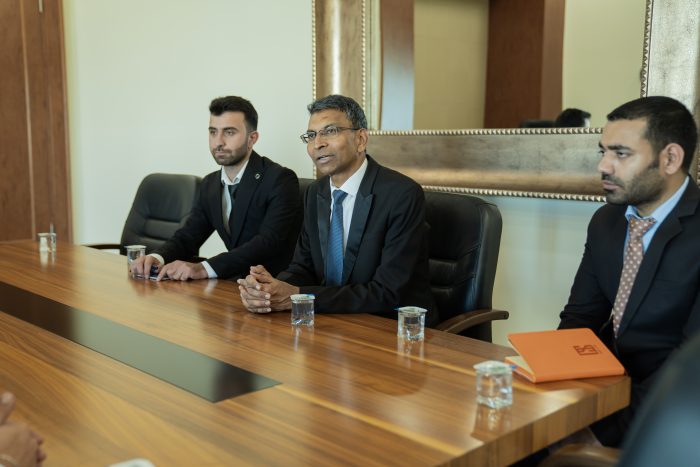 The Ambassador talked about scholarships offered by India, which are available for Iraqi students who want to study computer science, engineering, IT, nursing, and pharmacy. He encouraged students to apply online.
After the discussion, there was a tour of the campus, including the Nursing Skills and Simulation Lab, Fabrication Laboratory (FAB Lab), and Building Information Modeling Lab (BIM Lab). These labs were made possible by a grant from the U. S. Department of State titled "Supporting American-style Higher Education in Iraq."
At the conclusion, the delegation from India offered to participate in multi-cultural programing at AUK to introduce their home country and provide information for AUK students seeking to earn a master's degree in India and Indian students interested in studying in Kurdistan.
See other related articles:
United States Consul General Irvin Hicks, Jr. Visits the AUK Campus