The role of foreign policy in KRG reform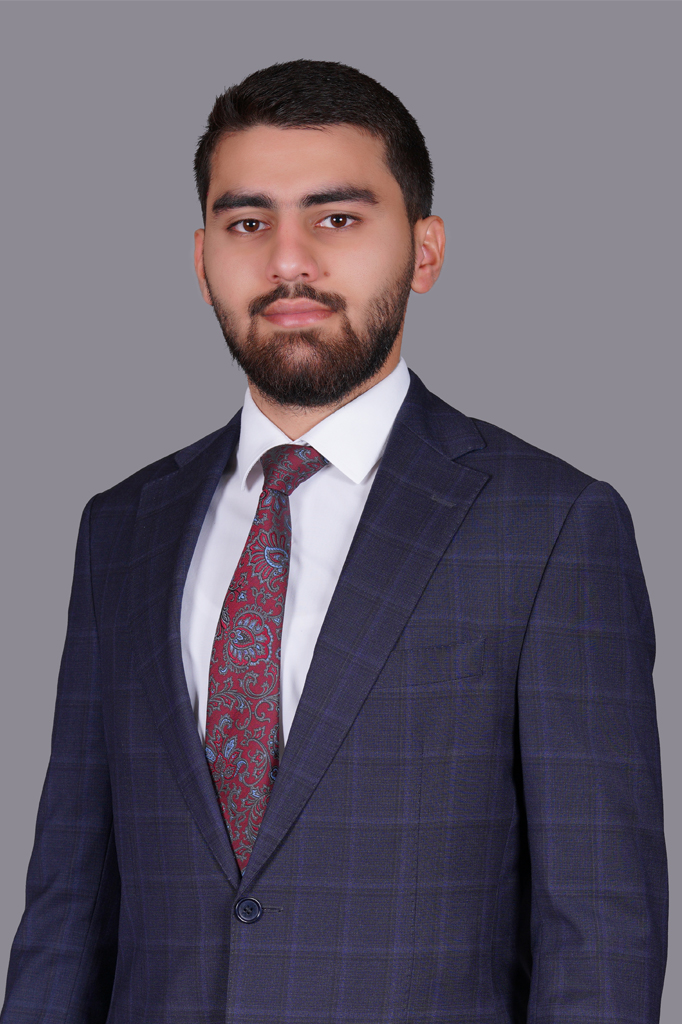 When I was undertaking my undergraduate studies in International Relations I would often find myself pondering the big questions. 'How do these theories and concepts look in practice? How are strategies devised? How are bilateral visits conducted and why is it important?' I'm pleased to have found answers to most of the questions I had at the time, but the more engulfed I find myself in work, the more my curiosity grows.
Kurdistan is rife with potential; human & natural resources, stunning landscapes perfect for tourism, and arable land suitable for agricultural development. Have we maximized our potential?
Since the war against ISIS, Kurdistan endured a nerve wracking phase entailing uncertainty. The economic struggle was a major push factor that at times helped amplify discontent. Partly because as a nation we have yet to capitalize on the abundance of human and natural resources we have at our disposal. With over 1.5 million hectares of cultivable land, Kurdistan is capable of generating organic produce that can compete internationally and make noise in foreign markets — creating jobs & diversifying the economy, and strengthening our soft power in the making. Our mountains, lakes, grasslands, valleys, and waterfalls are breathtaking and can become a hub for local, regional, and international tourism. We have a creative and vibrant youth that are adept and capable of introducing new ideas into the market and enhancing our private sector through innovation and entrepreneurship. It is on us in the KRG to ensure we create a business friendly environment that our youth can thrive in and create a diverse economy that does not solely rely on oil revenues.
The 9th cabinet strongly recognizes this untapped potential, that's why we are invested in the reform agenda. This recognition of maximizing the Kurdistan Region's potential was solidified in the current government's agenda. That is why we are investing heavily in our farmers and their products. We're working with them to ensure top quality organic products that can compete in foreign markets. We're also investing many resources into our digitalization agenda, and we were able to secure funding and expertise from our British friends. We're utilizing diplomatic channels to forge new trade routes. Our partners in the Gulf have lent their support for our agriculture initiatives. At times, the Prime Minister has personally intervened with leaders across the region to create shortcuts. Very soon we will reap the benefits of these engagements when our products make their way into Gulf and European markets.
Turning to microfinance, we combined our relationships with international friends and partners, namely the US & the Netherlands and incubators such as Five-One Labs and Orange Corners to reactivate KRG's provision of loans to small businesses and entrepreneurs. This effort – backed by USAID and GIZ – is the type of structural reform and support our youth need for their business ideas to flourish.
For me, my job is to build on the Kurdistan Region's relationship with the rest of the world. My contention on the global affairs of the Kurdistan Regional Government is that we are a byproduct of international relations; what happens elsewhere affects us. It goes without saying that as Kurds we are forever in debt to our brave forebears who proudly sacrificed their lives for the Kurdish struggle. However, the ascent in Iraq towards autonomy would be rendered unlikely without the help of the international community. When our French, British and American partners spearheaded the no-fly zone in 1991 that laid the foundation for the establishment of the first regional government in Iraq. The stepping stones of a self-governing body of 30 years that has been nothing short of a roller coaster ride. For Kurdistan; effective diplomacy, strong foreign representation, is a cornerstone. Any development forwards or backwards is, to some extent, influenced by the effectiveness of our relationship with the outside world.
As someone who works largely behind the scenes, seeing the outcome on media outlets makes our efforts worthwhile. What the screens don't show is the preparation that goes into it. Full disclaimer: It is hectic! I recall working with my colleagues Lana, Halo, and Ali on Prime Minister Barzani's schedule for his trip to Manama in November of last year. In the early stages, the gravity of the work didn't get to me, but as the days went by and the Prime Minister's flight approached, the pressure slowly kicked in. I remember going back and forth with Defense Secretary Lloyd Austin's team when they proposed a one on one meeting between the two principals. Organizing this trip was both exhilarating and stressful. In just two days we managed to squeeze in over 15 engagements with politicians, security officials and journalists from all over the world. I felt glued to my laptop for weeks but seeing a string of successful meetings was worth it. Our security cooperation with the United States particularly in the war against ISIS and emerging security threats was reinforced. Talks of renewing the Memorandum of Understanding between the Ministry of Peshmerga and Department of Defense were held and the MoU was signed less than a year later. We opened a new door of engagements with Asian officials that could bear fruit in the future.
In contemporary politics there lie many obstacles ahead of the Kurdistan Region of Iraq. Political unity and national interests remain paramount for the Kurdish people and the sustainability and prosperity of Kurdistan. While there is a concerted effort to destabilize the Kurdistan Region and dismantle the Kurds longest serving self-governing body, we must set aside our differences and collectively address the challenges ahead. Of course the Kurdistan Regional Government is not perfect, in government years we are still young. There exists unnecessary bureaucracy, redtape, and mismanagement. That's precisely why I am dedicated to reform, it's not a choice, it's a must.
Being able to look back years from now and say I contributed to reform the Kurdistan Regional Government would make me eternally proud. Through such efforts, structural reform, economic diversification & development, youth empowerment, and unity, the future is bright.
In 2021, Darbaz Khoshnaw graduated with a Bachelor's degree from AUK's College of Arts and Sciences and works now as the Senior Analyst at the Foreign Policy Unit in the Prime Minister's Office of the Kurdistan Regional Government.
Follow him on Twitter: @KhoshnawDarbaz