Student Spotlights: Anas Kifah & Shiar Kani introduce "Quod"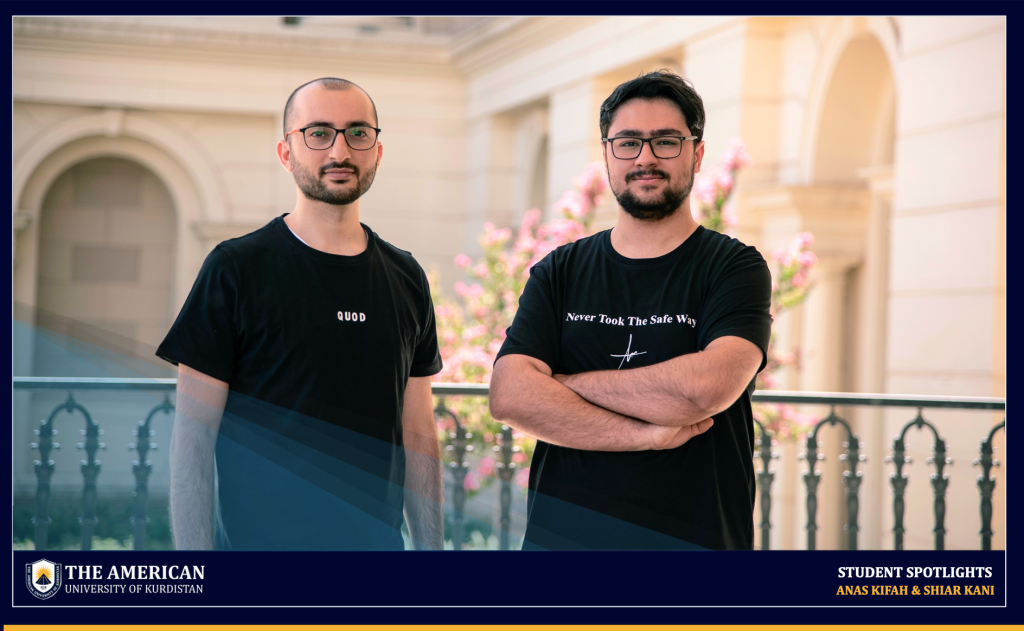 Duhok, Kurdistan Region – August 22nd, 2020 – The American University of Kurdistan students, Anas Kifah and Shiar Kani, establish "Quod", a startup for designing and producing personalized clothes and merchandizes according to the costumers' demands.
Their journey started in September 2019, when Anas was finding difficulties searching for clothes that would reflect his personality and the things that he loves. Luckily, after teaming up with Shiar Kani, AUK's senior student, they were able to launch QUOD, a local brand from the heart of AUK students.
"The idea was creating a brand to include a verity of personalized exotic designs that our people do not have access to" Said Anas Kifah, founder of Quod and AUK's Junior student of Architecture Engineering "I wanted to change the culture in streetwear by giving access to our people to purchase from a local brand rather than spending time and extra expenses with international e-commerce websites" he added.
Anas and Shiar's love for classic roman architecture (high and solid columns) is why they named their brand QUOD, which means (creation) in Roman Latin. The brand sold more than 750 products within less than a year of operation for its reputation and outstanding quality "After nearly one year, we can see the change we did" said Shiar Kani, co-founder of QUOD and one of AUK's top students in interior design "AUK offered an excellent environment for us to work and maintain high grades in the same time" Shiar added.
Apart from the demands from the AUK community, influencers, and other individuals on the products, several large companies in Kurdistan have personalized and produced their uniforms and merchandise with QUOD, such as delivery companies, restaurants, beauty salons… etc.
Not only designing and producing clothing items do Anas and Shiar offer with their start-up business, but also services such as 3D printing and merchandise creation.
QUOD aims to become the first and biggest merchandising and clothing factory in Kurdistan, developing the fashion culture and taking the hedonic industry to another level.