Krav Maga Workshop at AUK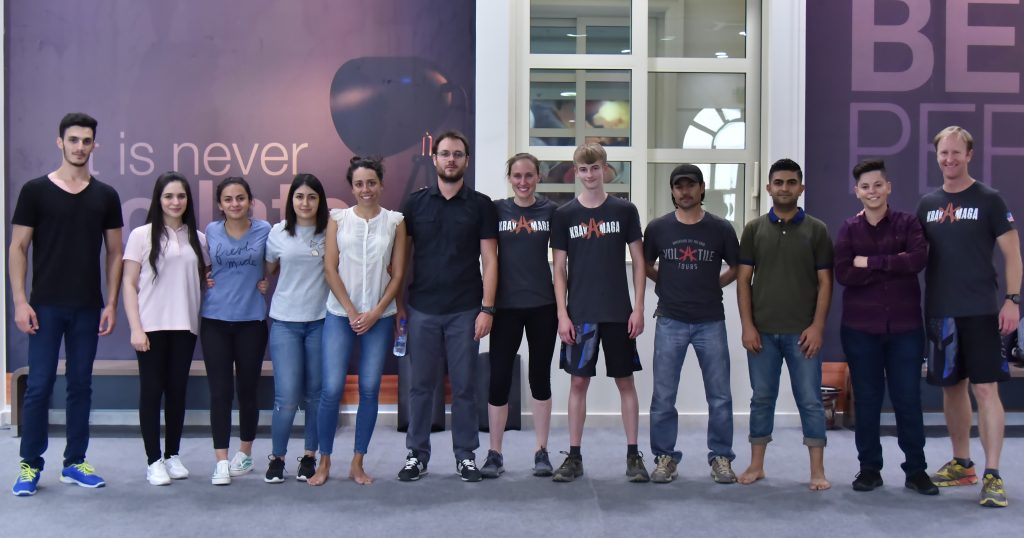 Duhok, Kurdistan Region of Iraq – September 6, 2018, – The American University of Kurdistan hosted Krav Maga workshop.
During the first week of the Fall 2018 semester, a team of experts came from North Carolina, USA, to teach a self-defense workshop to AUK students and staff. The workshop was supported by the American University of Kurdistan and the Center for Peace and Human Security. The teachers included Head Instructor Cassie Rhodes, a professional Krav Maga instructor at Krav Maga Raleigh www.kravmagaraleigh.com, Joshua Moore, an Assistant Instructor at Krav Maga Raleigh, and Jeremy Moore, a Krav Maga practitioner and US Army veteran with 20 years of experience with the US Special Forces. The workshop was very successful and many AUK students and a few professors participated in this high-energy training.
Krav Maga is a self-defense system taught to militaries, law enforcement agencies and civilians in the United States and all over the world. Krav Maga is designed to be instinctive, natural, and easy to learn and implement. This system is appropriate for everyone from military to civilians, elite athletes to people who have never trained a day in their lives.