AUK kicked-off its 6th Soccer Tournament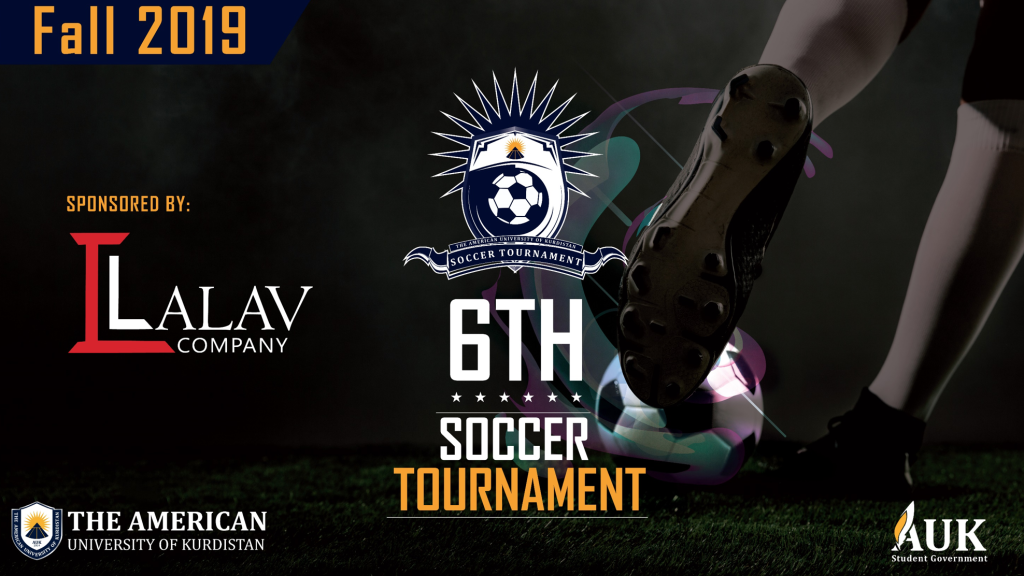 Duhok, Kurdistan Region of Iraq – October 13th, 2019 – The Sixth Soccer Championship Tournament was kicked off by AUK's Student Government, powered by Lalav Company as the official sponsor.
AUK's Soccer Tournament is a replica of the soccer league where a number of teams play against each other and the teams with the highest number of points will progress to the playoff stage which is the semifinal and final game.
The first match kicked off on Sunday, 13th of October at 7:00 p.m. between Kurdistan team and All-Stars team, followed by a match between Rojava team against the Peshmerga team. The first day was concluded by both Kurdistan and Rojava teams winning over their opponents.
Seven to Nine teams were part of the previous tournaments, while in this tournament the number of teams decreased to five. Concerning this change, Dlovan Ahmed, the head of the Athletics Club of the Student Government stated: "This edition the number of teams is less, but the competition is stronger as the structure of the teams and qualifications of players are higher."
AUK's Athletics club of the Student Government is responsible for keeping the AUK community engaged and healthy by organizing a wide range of sports activities such as the soccer tournament. The objective of this program is to provide students with activities that engage, excite as well as teaching students the spirit of sportsmanship through competition, in a fun, diverse, disciplined manner.