Kurdish inventor and physician Dr. Azad Najar visited AUK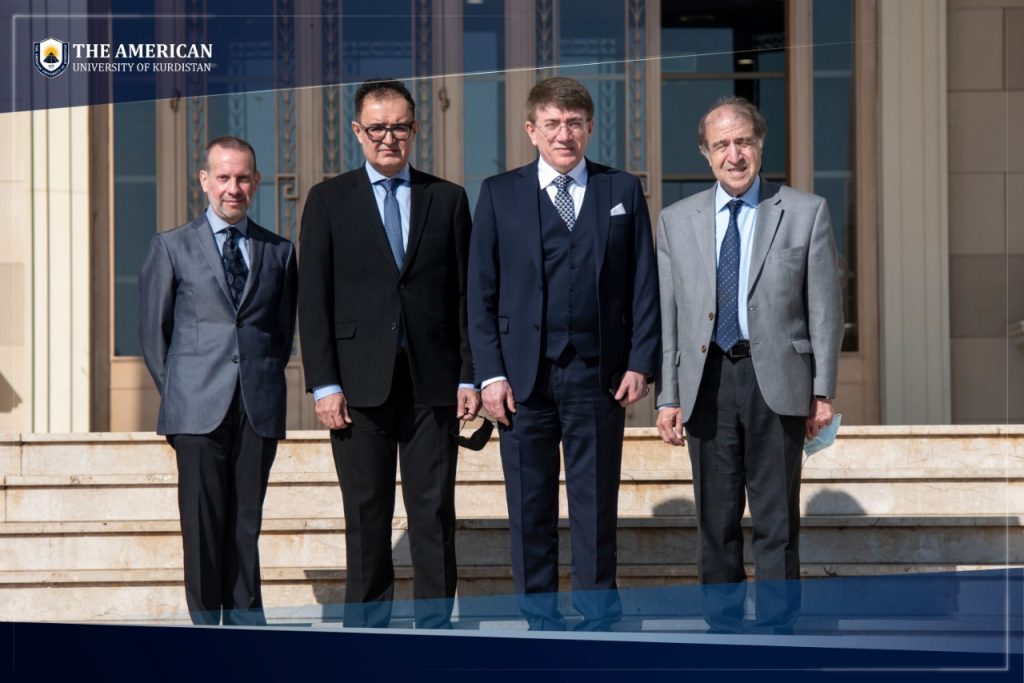 Duhok, Kurdistan Region – February 15th, 2021 – The American University of Kurdistan welcomed the Kurdish surgeon, Dr. Azad Najar, who invented a new generation of artificial heart pump called "Real Heart".
In a meeting with AUK President, Dr. Randall Rhodes, and AUK Provost, Dr. Nazar Numan, the cardiologist and founder of the medical technology company (Scandinavian Real Heart), praised the vital role and responsibility of the American University of Kurdistan in developing Kurdistan's educational, technological and social sectors.
"The AUK, with its academic programs, especially the Electronics and Telecommunication Engineering, can be the ideal partner for our company to cooperate with in the Kurdistan Region," Dr. Azad Najar stated.
The two sides also discussed ways to bring highly qualified European and Swedish faculty members to Duhok for the American University of Kurdistan to maintain the highest level of education. In the same context, plans for student loans and a revised process of accepting students were mentioned.
Dr. Azad Najar is a senior consultant physician, originally from Zakho, Duhok but living in Västerås, Sweden. Since the 1990s, he has been developing an artificial heart pump that generates the same oxygenation and pulses as a functional heart produces in a healthy body. Dr. Najar is now earning praise from all over the world for his breakthrough invention.