AUK's Department of Architectural Engineering visits the University of Florida and Wayne State University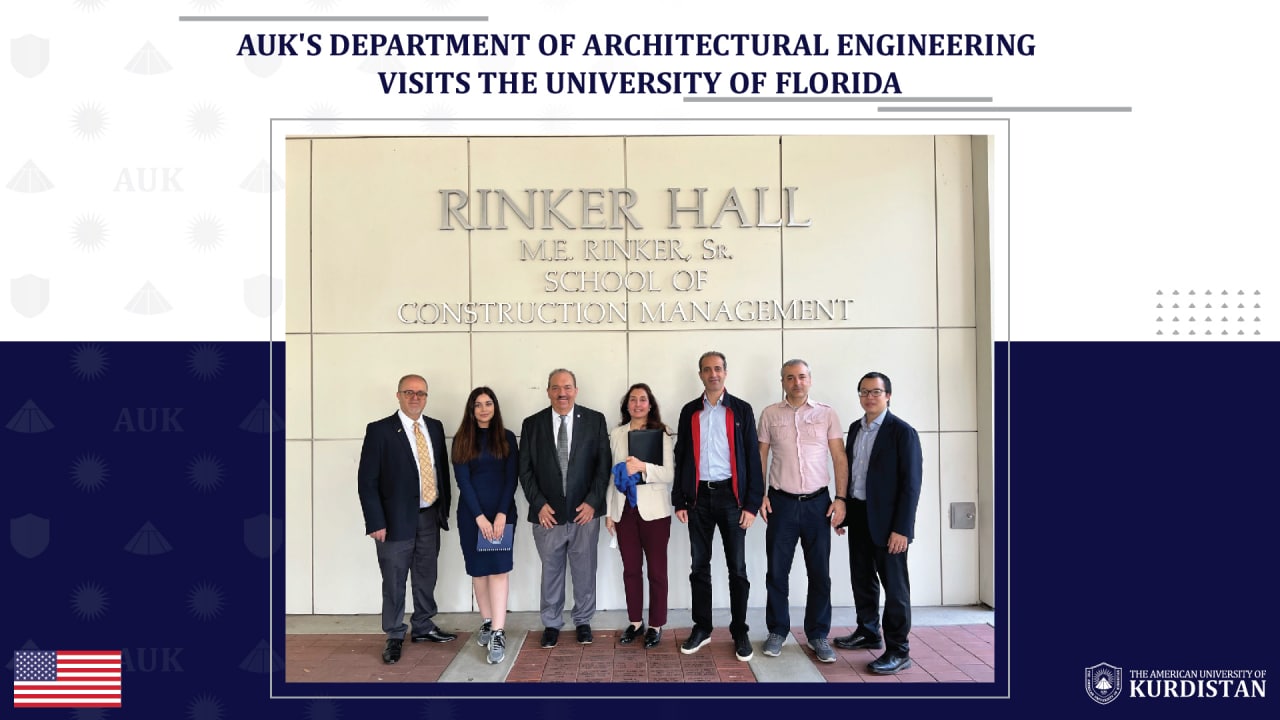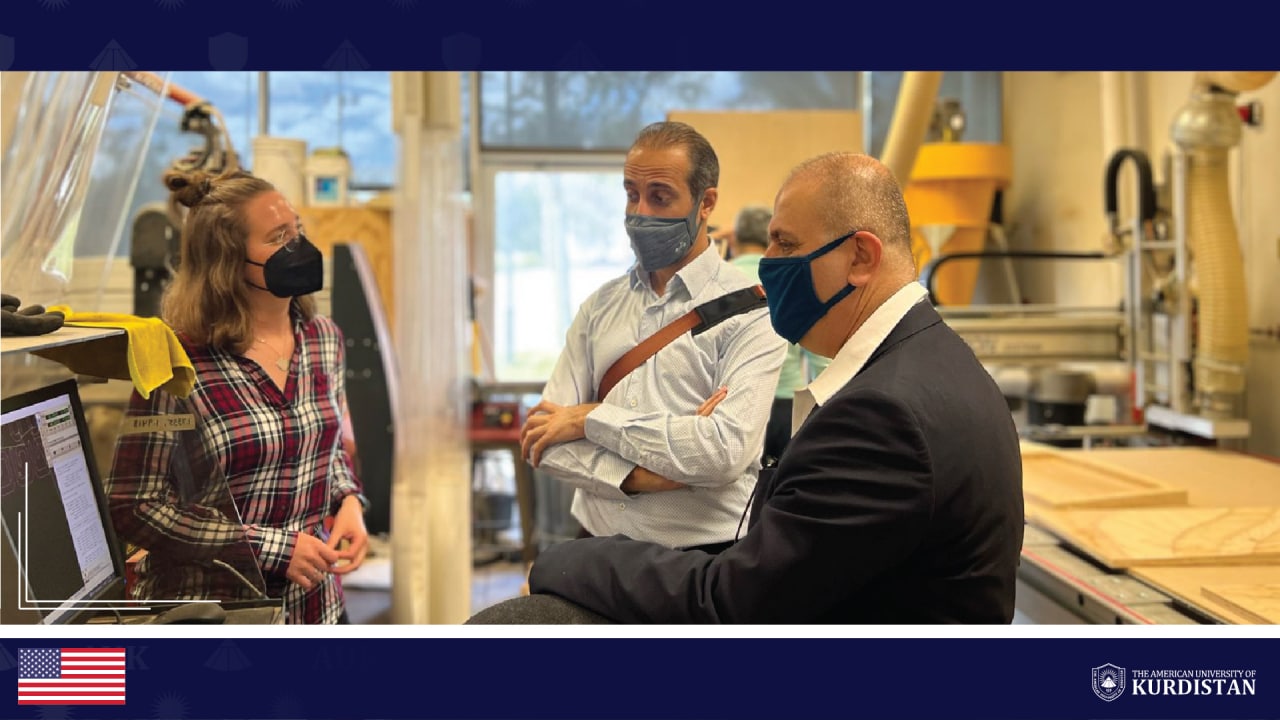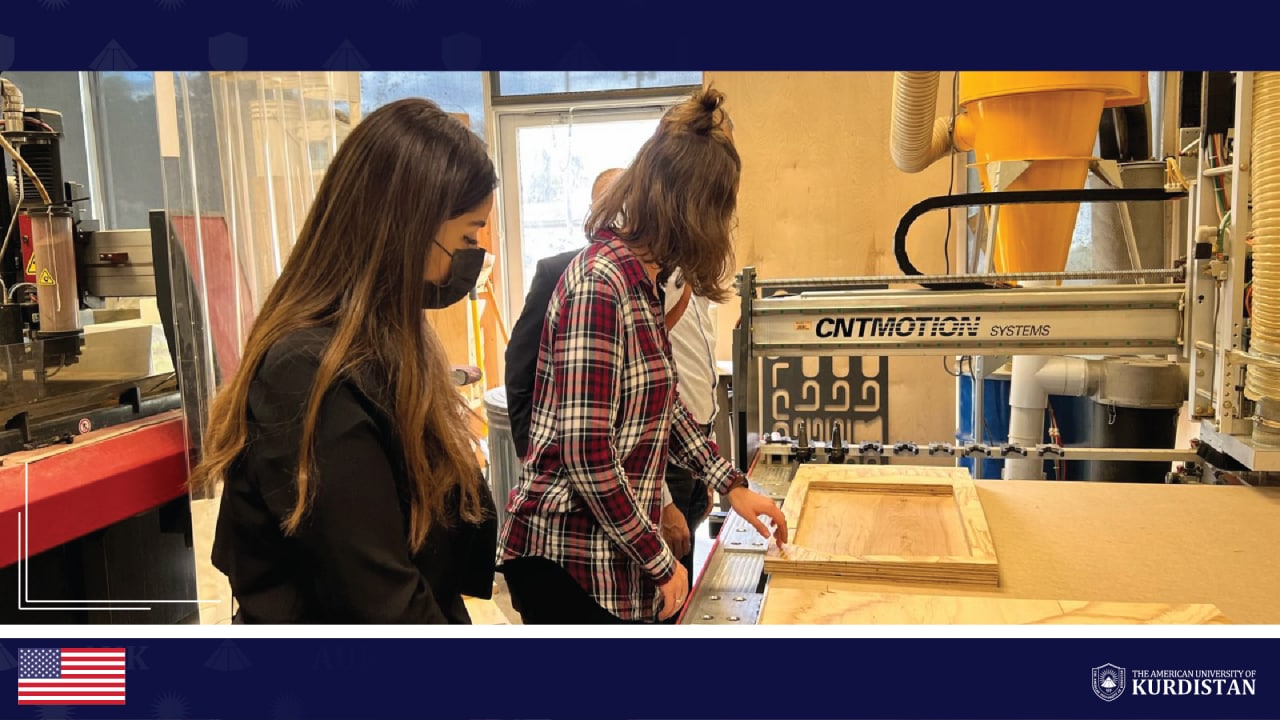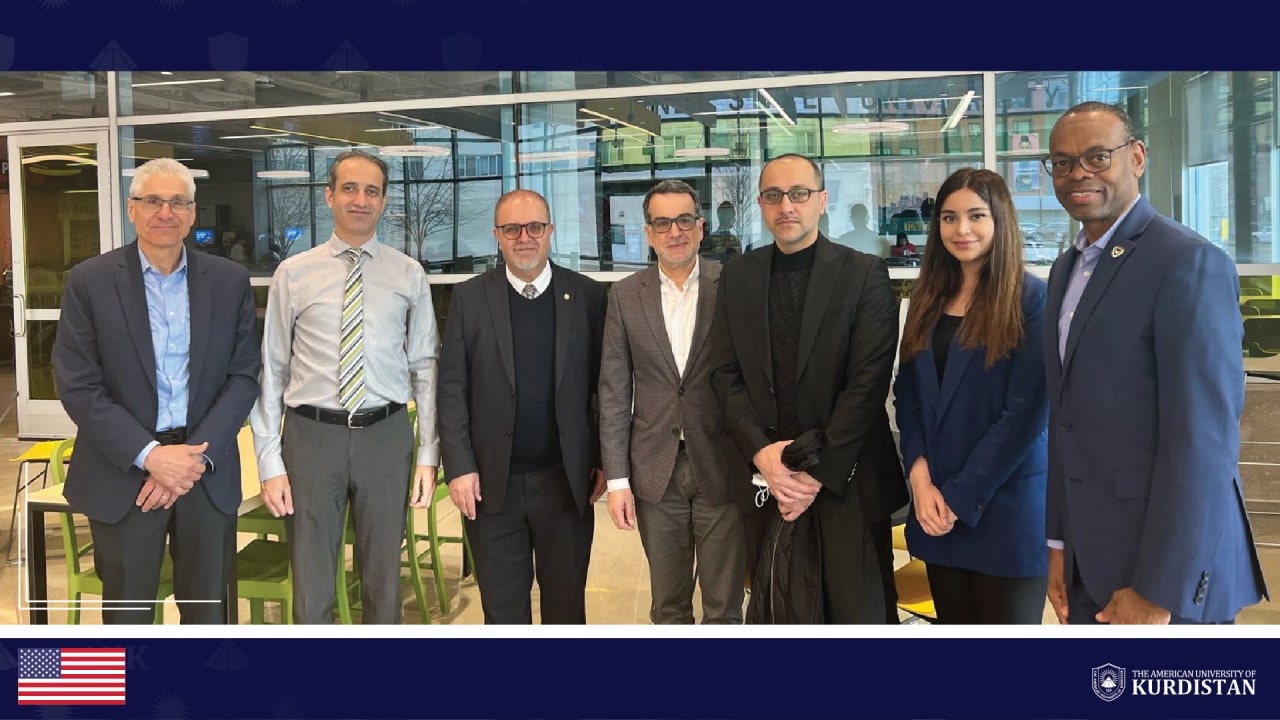 Duhok, Kurdistan Region of Iraq – May 15th, 2022 – During March 1-3, 2022, within the framework of the U.S. State Department Grant entitled "Support to American-Style Higher Education in Iraq", a delegation from AUK's College of Engineering visited the University of Florida (UF) to meet with its College of Design, Construction, and Planning.
Led by Dr. Razaq Farhadi, College Dean, and Dr. Serhan Hakgudener, Acting Chair and Assistant Professor at AUK's Department of Architectural Engineering, the delegation met with numerous academics at the University of Florida's College of Design, Construction, and Planning. Discussions centered on student exchange programs and collaborative research opportunities. Moreover, given that UF's College offers a master's program in Architecture, it could be an excellent destination for AUK's architectural engineering graduates seeking to pursue postgraduate studies. 
Discussions also focused on establishing the Fabrication Lab and Building Information Management (BIM) Lab at AUK, with guidance from the University of Florida.
Next, the delegation visited Wayne State University (WSU) in Detroit, Michigan. Dr. Omar Abdulghafoor, Chair of Electronics and Telecommunications (ETE), also joined the team. The collaborations with WSU include several 2+2 programs that enable AUK students to obtain dual bachelor's degrees from WSU and AUK after studying two years at AUK and transferring to WSU in Detroit to finish the last two years. These programs are in Civil Engineering, Electrical Engineering, Mechanical Engineering, and Chemical Engineering. AUK will start enrolling students in Fall 2022 for this program.