AUK selects the recipients of the U.S. Department of State (DoS) Scholarship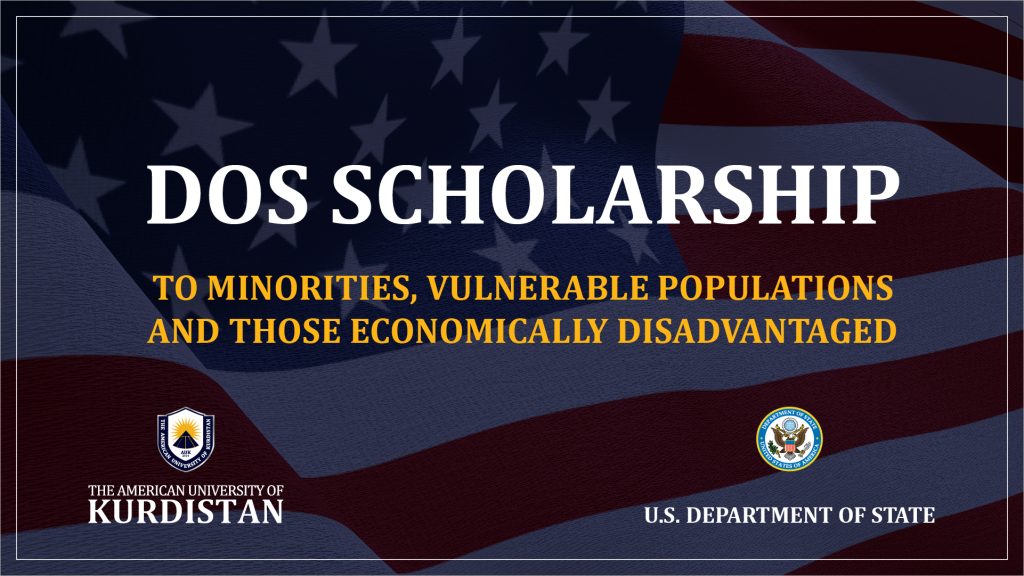 Duhok, Kurdistan Region – January 20th, 2022 – The American University of Kurdistan (AUK) has selected the recipients of the U.S. Department of State (DoS) Scholarships for the Spring Semester of 2022. These scholarships targets minorities, vulnerable populations, and those from economically disadvantaged backgrounds.
The scholarships, funded by the DoS, provide full coverage for tuition fees during the students' academic careers at AUK.
From a total of 59 scholarship offerings, 47 are allocated to female students from lower-income families, minorities and underrepresented groups. 22 students have received scholarships to enroll at AUK's College of Nursing. An additional 22 students have started their academic careers at our Department of Electronics and Telecommunication Engineering. The remaining 15 scholarships are for students enrolled at the Department of Computer Software and Security. Over 50% of this year's DoS scholarship beneficiaries are Yazidis, Christians and Syrian refugees.
In 2020, AUK offered 48 scholarships funded by the DoS, as well as 25 additional scholarships for nursing students, funded by the regional Kurdish government. These scholarships aim to support women and students from underrepresented groups who demonstrate the potential to succeed in academic programs at AUK and who, upon graduation, positively contribute to the economic, social, political, and health development of Kurdistan.