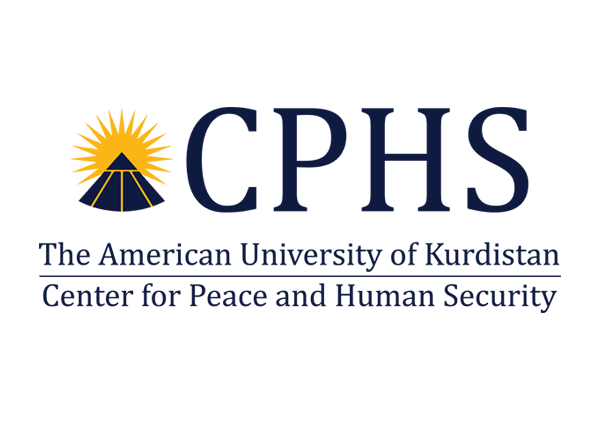 The Center for Peace and Human Security (CPHS) at the American University of Kurdistan in Duhok examines the major contemporary challenges to security, peace and coexistence, the sources of conflict and violence and the key mechanisms for conflict transformation and prevention. Our work is based on the empirical analysis of social, cultural, economic and political factors; combined with a solid understanding of theoretical approaches to international and regional security and peacebuilding. We aim to provide tangible and policy-oriented solutions for national and international policy making actors. Our mission is to provide high-quality evidence-based research support to scholars, private entities and public agencies to be used for academic purposes, public policy making and/or to help private entities, NGOs and international actors to make informed decisions.
The goals of the CPHS are to:
Promote the reduction of violence and other crimes through effective deterrence, situational crime prevention strategies, policing and security, victim protection, and social and economic integration of communities.
Further the current body of academic research on global, regional and local initiatives regarding peace and human security in the Kurdistan Region, Iraq and the wider Middle East.
Address the complex and interconnected challenges to international security using a multifaceted approach, in order to explain the contemporary challenges to peace and human security.
Inform policy debates on all issues related to human security, peacebuilding and consolidation, and integration of minorities, in a broader concept.
Advocate for the inclusion of minorities in the decision-making process in all administrative levels: national, regional and local.
Promote peace and stability in the Middle East region through the integration of intercommunal, interethnic and interreligious integration.