AUK's ETE Department develops a robot against COVID-19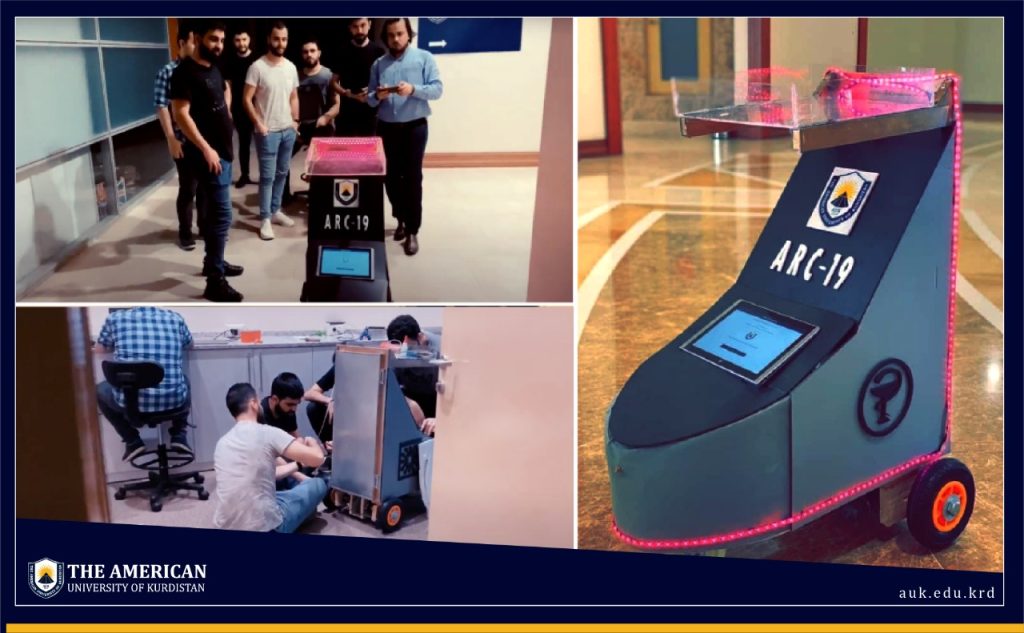 Duhok, Kurdistan Region – August 4th, 2020 – Students of the Electronic & Telecommunication Engineering (ETE) Department of The American University of Kurdistan have developed an artificial intelligence-based robotic device equipped with a germ and virus killing UV light system along with a conventional spraying system for cleaning floor surfaces and areas.
This project that goes by the name of "Assistive Robot for COVID-19 (ARC-19)" works on two modes of operation, Semi-Autonomous and Fully-Autonomous, and aims to replace traditional cleaning jobs especially in hospitals, quarantine centers, public offices, and airports to avoid virus infections.
"Compared to manual disinfection methods, autonomous robots are cost-effective, fast, and safe. The contactless operating ARC-19 system developed by AUK students can easily disinfect any possibly infected place and eliminate these pathogens before they can endanger peoples", stated Dr. Syed Ahmed, Acting Chair of the ETE Department.
Amid the current COVID-19 pandemic and strict compliance with the measures taken by the KRG, AUK is showing appreciation for the relentless effort of healthcare workers by attempting to ease their burden and encourage creative cooperation by students.