Webinars: Introduction to Kurdish Arts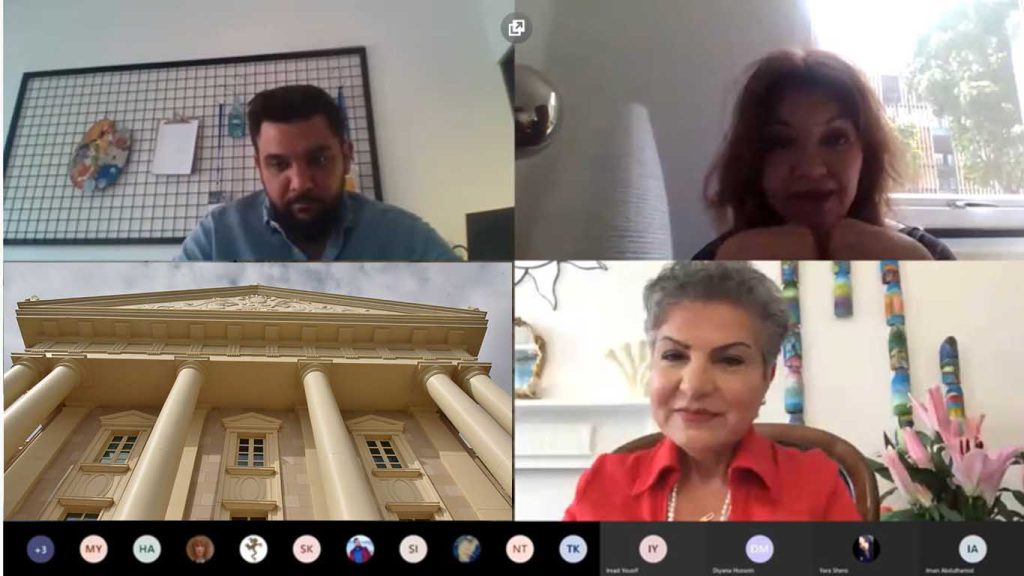 Duhok, Kurdistan Region – May 14th, 2020 – As part of the distance learning program during the coronavirus pandemic, the American University of Kurdistan's Department of Interior Design is holding online seminars to showcase examples of several Kurdish Arts fields as part of its (Introduction to Kurdish Arts) course.
The first webinar featured Kurdish mixed media artist, Mariwan Jalal. A famous Kurdish Artist who lives in London and whose work reflects the stories and elements of daily traditional Kurdish lifestyle.
"We are implementing an interactive liberal arts model of education that embraces intellectual and academic curiosity and develops students' capability in critical thinking and debating," said Mr. Ahmed Afara, AUK's faculty member of Interior Design.
The second webinar featured international Kurdish fashion designer Della Murad. Miss Murad highlighted the diversity of Kurdish costume region by region, her work with famous Kurdish celebrities, and discussed the transition from traditional to modern in Kurdish fashion.
The Department of Interior Design is chaired by Ms. Hala Al-Madfai and its BA curriculum integrates theory, design, and technology conjointly with the standards of the industry. Students develop the requisite intellectual, artistic, and ethical abilities necessary for professional practice. The Interior design curriculum is structured to teach essential basics but our teaching methodology is committed to an interdisciplinary innovative approach, our program challenges our students to be creative leaders in the field.