The U.S. Department of State awards AUK with a new grant to support American-Style Higher Education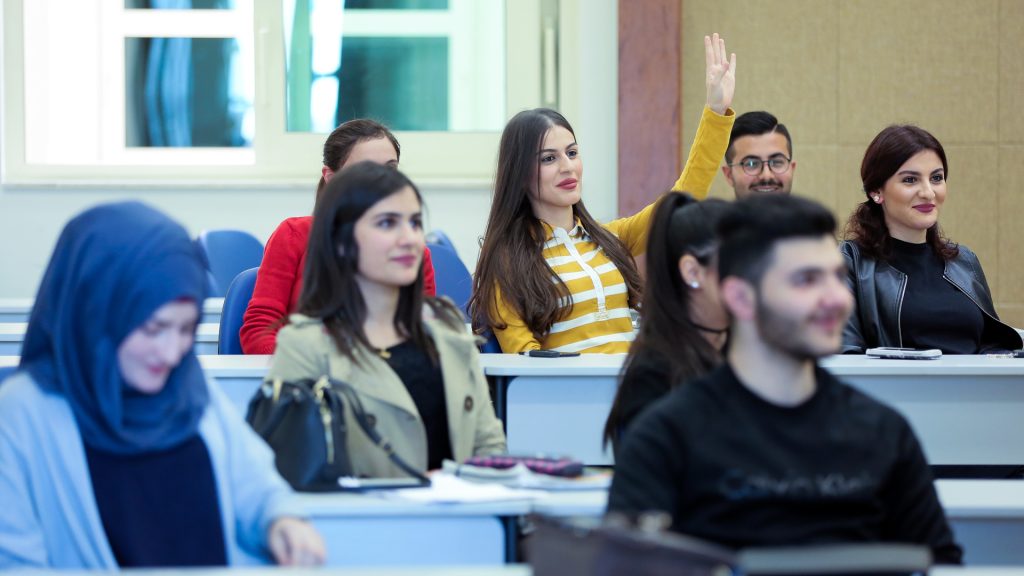 Duhok, Kurdistan Region – September 30th – The U.S. Department of State (DoS) has awarded The American University of Kurdistan a $4.75 million grant to continue the U.S. support of American-Style Higher Education in Iraq.
"This grant will serve AUK's growth with internal capacity to achieve U.S. accreditation, U.S.-based partnerships, and expand opportunities for students regardless of race, ethnicity, gender, and disability," stated Dr. Randall Rhodes, President of The American University of Kurdistan (AUK). The establishment of an Office of Grant Management will support AUK's strategic priority of finding new and diversified funding streams to foster research and development.
Additionally, the grant award will help to establish an Innovation and Entrepreneurship Lab (IEL) to stimulate collaboration and cooperation among students and local partners and a Nursing Skills and Simulation Lab aligned with the standards of the American-based Accreditation Commission for Education in Nursing (ACEN).
In October 2020, U.S. Consul General to the Kurdistan Region, Rob Waller, and AUK President Dr. Randall Rhodes announced the successful award of a $4 million grant to AUK within a press conference at the Mustafa Barzani Campus. Last year's grant offered scholarships for newly enrolled students at AUK, prioritizing women, students from minority groups, and vulnerable populations and provided AUK with the needed support to develop its U.S.-based partnerships. This second grant continues much of that work.
The American University of Kurdistan's mission is to combine the best of American-style liberal arts and professional education to produce graduates with global perspectives who are fully engaged in the region's advancement.