Student Spotlights: Lavan Mohammed paves the way for female soccer players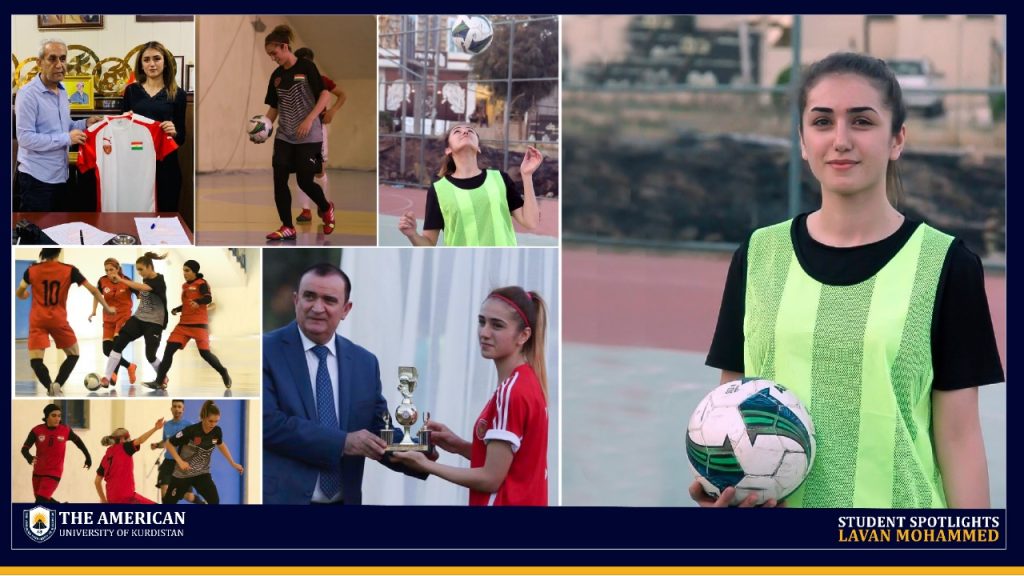 Duhok, Kurdistan Region – September 26th, 2020 – Lavan Mohammed Abdulhameed, AUK's student of Electronics and Telecommunications Engineering, becomes a household name in Kurdistan Women's Soccer. With the support and encouragement of her father, who has started training her at a very young age, the Real Madrid Club fan developed not only a passion for soccer but also played successfully and has been rewarded several times.
– Best Female Soccer Player in Iraq (2015/16)
– Three-times Best Female Futsal Player in The Kurdistan Region
– Three consecutive Futsal Championship Titles in The Kurdistan Region
– Second place in Iraqi Soccer Championship (2015/16)
"The 2015/2016 season was my best experience so far because moving from Futsal to a larger soccer pitch, and being successful right away wasn't expected." Says AUK's Junior student, Lavan, who now plays for Duhok Women's Football Club as a midfielder.
Lavan, lists the constructive environment at AUK essential for her success in managing both sports and studies at the same time while putting her studies first and perceiving playing soccer as a hobby.
The young talent encourages girls to have the motivation and confidence to sign up for sports teams.