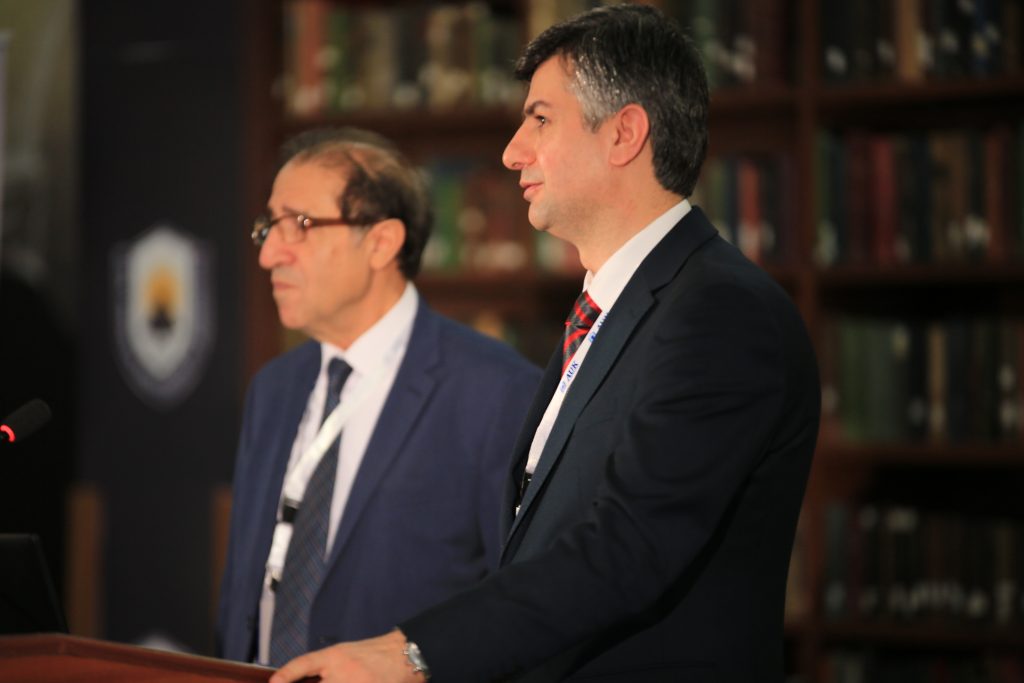 Duhok, Iraqi Kurdistan – March, 4th 2018 – The American University of Kurdistan (AUK) Provost, Dr. Nazar Numan announced in a symposium held at AUK (26-27 February, 2018) the opening of the College of Nursing in Fall 2018, to be followed by opening a College of Medicine collaboratively with medical centers of excellence in the western world.
The symposium was held in collaboration with the General Directorate of Health in Duhok and World Health Organization (WHO). The discussions focused on the curriculum for the new College of Nursing at AUK. They also included the current status of nurses' together with promotion and consolidation of the nursing profession within the medical service sector in the Kurdistan Region and Iraq.
Around 100 academic staff and academic leaders including university presidents, deans of colleges and medical specialists and consultants from the universities of Duhok, Hawler Medical, Mosul, Ninevah as well as the Directorates of Health in Duhok and Erbil participated in the symposium and exchanged thoughts to further develop the nursing program curriculum at AUK.
The AUK Provost heightened the ambitious plans to indulge into bachelor degree programs for graduating high caliber doctors, nurses, dentists, pharmacists and medical examination specialists in the future, stressing AUK's commitment to the local community needs.
Among the symposium's distinguished attendants was the general directors of health in Duhok and Erbil governorates. Dr. Nazar Ismat gave a speech highlighting the importance of developing the medical services in the health sector in the Kurdistan Region and Iraq prime. This initiative reflects the aspiration of the American University of Kurdistan to be in the forefront of this endeavor.