Nursing Seminar on the Promotion of Health Services in Kurdistan
Duhok, Kurdistan Region of Iraq – November 29th, 2021 – Duhok's former Director General of Health, Dr. Nizar Ismat, conducted an educational seminar for AUK's Nursing students entitled "The Nature of Nursing Profession and its Contribution to the Promotion of Health Services in Kurdistan."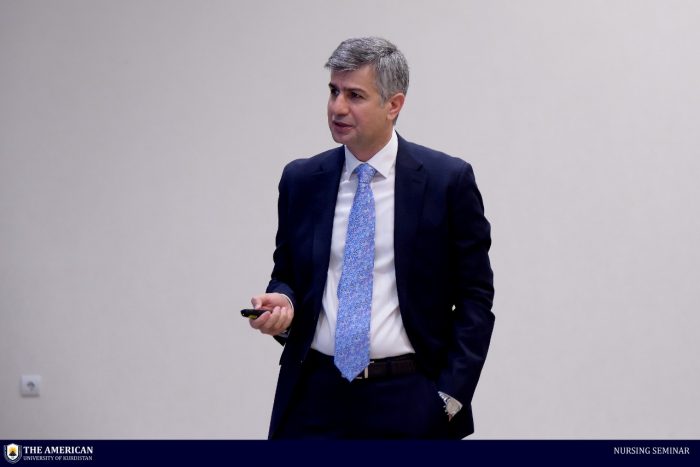 The seminar's main focus was on the urgent necessity for qualified nurses in Kurdistan, the new professional model for nurses, and the important role AUK's freshly launched College of Nursing can play in filling that gap and serving the advancement of health services in the nation.
"We have high-skilled doctors and advanced hospitals in Kurdistan; what we are lacking is qualified nurses with a passion for their profession," stated Dr. Nizar Ismat.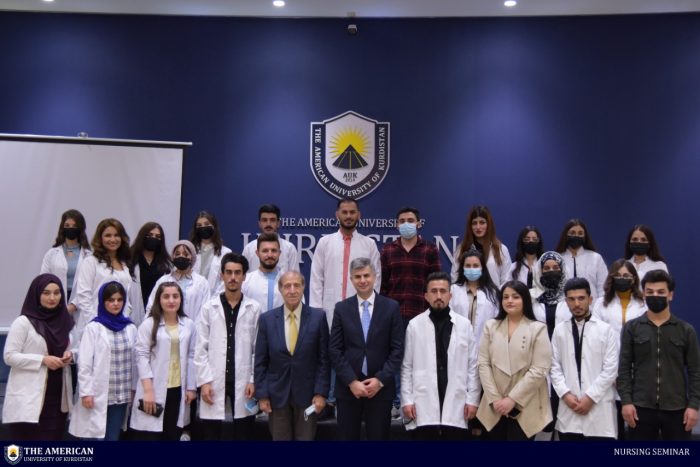 The seminar was warmly received by the students, who are members of the inaugural cohort in the Bachelor of Science in Nursing Program.