Micro-Access Program at AUK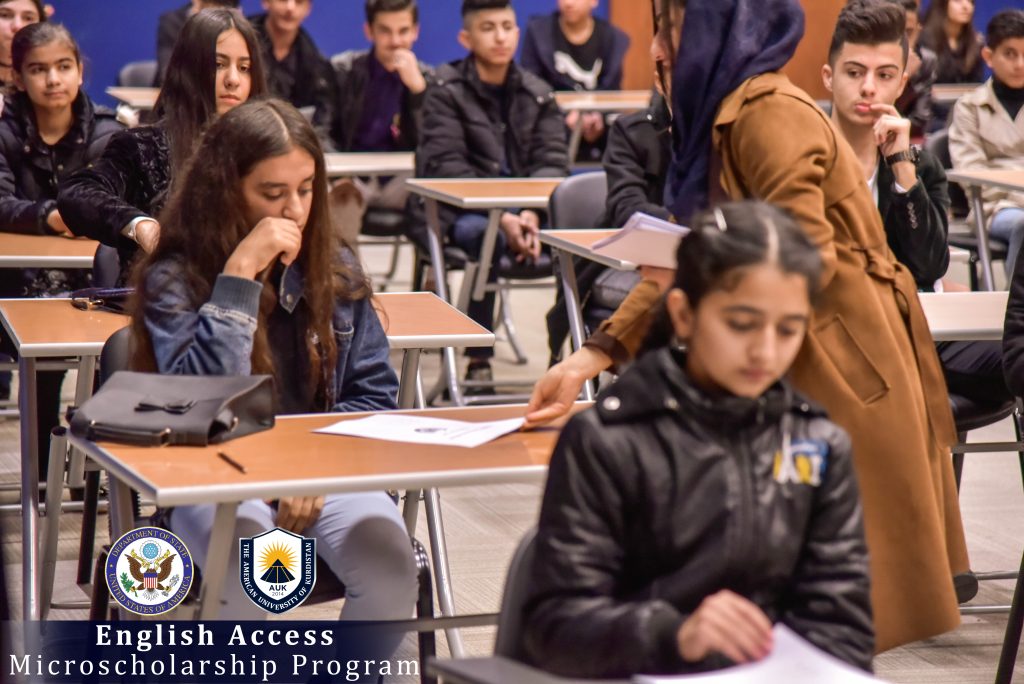 On Tuesday 27th February, AUK hosted the Opening Ceremony for the US funded Micro-Access Program 2018-2019, being run in conjunction with the ELI Department.
This is a program, funded by the US State Department, giving English Language and American Cultural instruction to 60 young, disadvantaged children, aged between 12-16 from Tanahi and Semel. These students have been through an application and interview process and will study twice a week at AUK for the next 2 years.