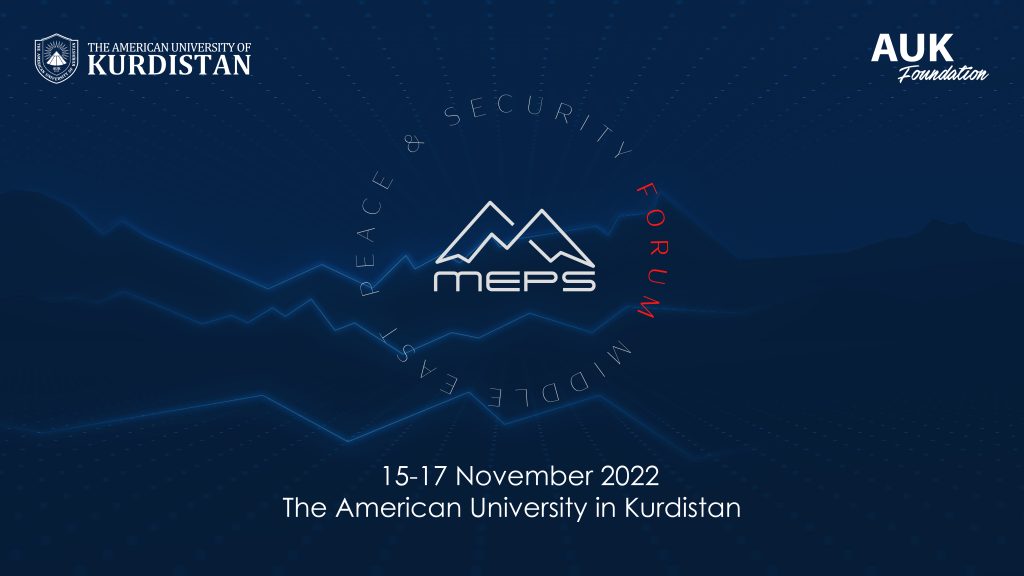 Duhok, Kurdistan Region of Iraq – November 22, 2022 – The American University of Kurdistan (AUK) and its partners successfully organized the third Middle East Peace and Security Forum (MEPS), which took place from November 15 to 17 on the campus of AUK, and was headlined "The Middle East in an Emerging International Order: Old Threats, New Realities?"
The three-day MEPS Forum, supported by the AUK Foundation (AUKF), brought together a diverse collection of international high-level decision-makers, academics, analysts, and policy-makers to provide their research and perspectives on security and political issues of the Middle East, mostly focused on policy development aimed at addressing the most urgent problems in the region. More than 100 experts participated in workshops, plenary sessions, and panel discussions.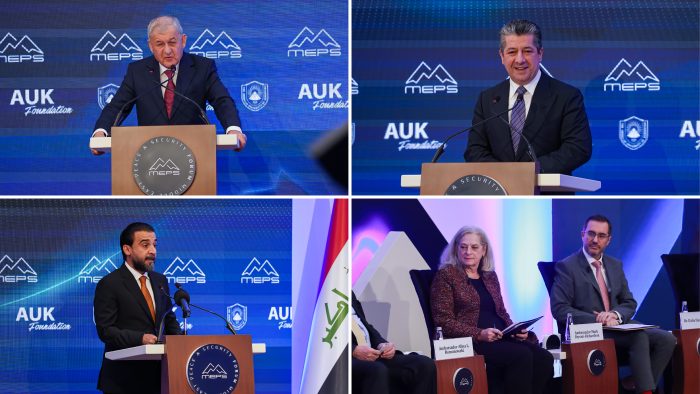 Participants included the President of Iraq, HE Latif Rashid, Speaker of Iraq's Parliament, HE Mohamed Al-Halbousi, HE Prime Minister of Kurdistan Region, Masrour Barzani, U.S. Ambassador to Iraq, Alina Romanowski, and the U.K. Ambassador to Iraq, Mark Bryson-Richardson.
AUK's Center for Peace and Human Security (CPHS) and its director Dr. Jiyar Aghapouri collaborated with The Middle East Institute, The United States Institute of Peace, The Crisis Response Council, Carnegie Foundation, and The Iraq Policy Group. Dr. Honar Issa, Secretary of AUK's Board of Trustees, and Dr. Ranj Alaaldin of the Bookings Institution designed the program and selected the participants. The Forum's events were produced by Artin Crown Production. Sponsors included The KAR Group, Qaiwan Group, and Fastlink.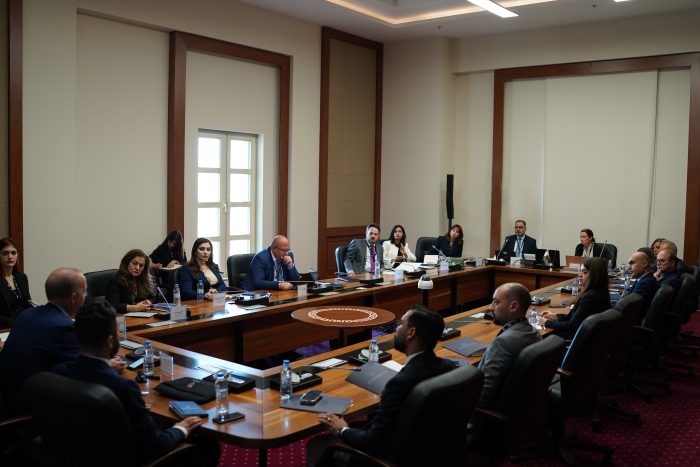 "The scale of the event required tremendous effort on the part of the faculty, staff, and student volunteers" stated the President of AUK, Dr. Randall Rhodes. In preparation, there were intense planning sessions addressing logistical issues, the design of the venue, and communications plan. "I thank the University's strong team for its time and efforts that extended far beyond their normal work responsibilities and hours."
Numerous national and international media outlets, including Kurdistan 24, the official media partner of AUK, and Rudaw Media Network, which broadcasted their news programs live from AUK's campus during MEPS days, covered the Forum.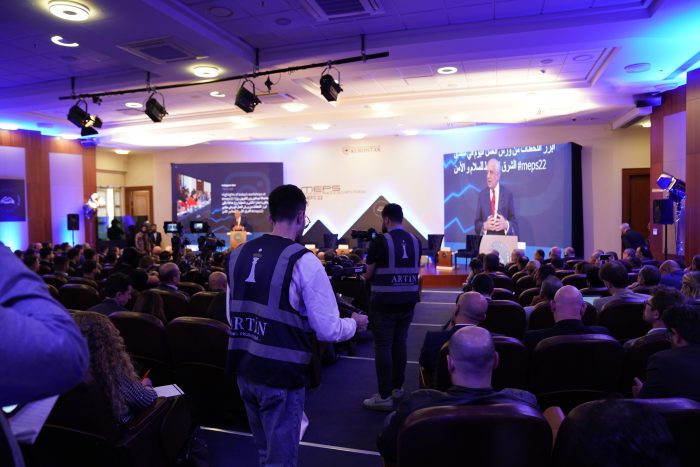 "According to Artin Crown marketing analysis, MEPS 2022 had a reach of 146.9 million users overall and gained extraordinary social media exposure", stated Suzanne Alsoufi, Manager of AUK's Communications Office. "Additionally, the data reveals that the hashtag #meps22 did well, particularly on Twitter, with Kurdistan 24's English Web Department being the top contributor".
Click here for more information on the Middle East Peace and Security Forum.