Kurdistan Region's Presidency and the AUK discuss educational reform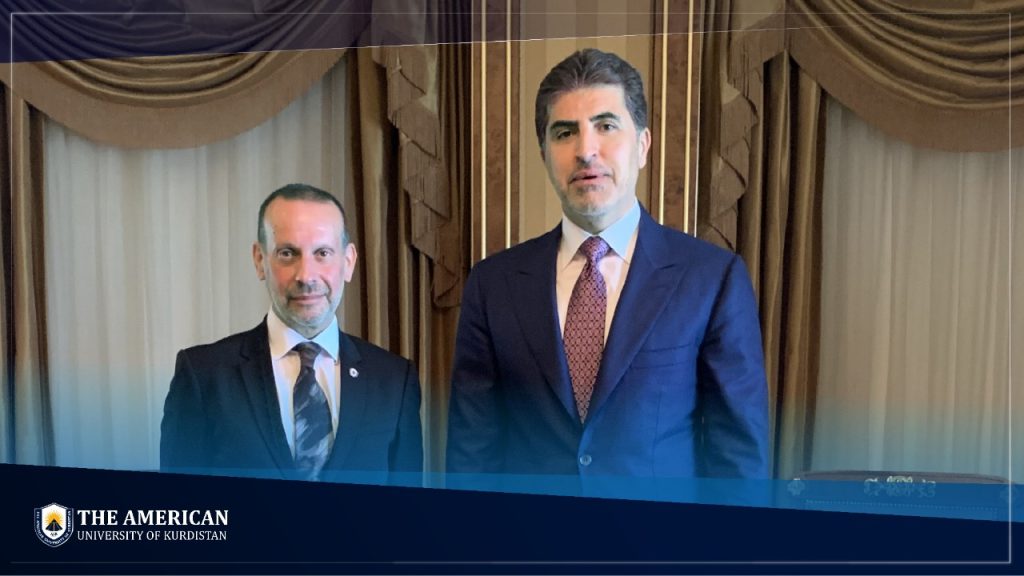 Duhok, Kurdistan Region – February 18th, 2021 – Dr. Randall Rhodes, President of The American University of Kurdistan, and Dr. Honar Issa, Secretary of AUK's Board of Trustees, were invited to meet with H.E. Nechirvan Barzani, President of Kurdistan Region of Iraq to discuss AUK's mission, vision and strategic priorities. The last included ideas for close collaborations in initiating and implementing H.E. Barzani's aspiration of advancing Kurdistan's economic development and addressing challenges within the KRI's educational sector.
"For Kurdistan to move forward, we have to concentrate on education holistically by assessing and addressing issues in elementary, secondary, and higher education," stated Dr. Rhodes. "The Kurdistan Region needs a high-quality educational model to create a skilled workforce and attract jobs in the industries of the 21st Century", he added. This vision complements and echoes President Barzani's earlier initiatives in the area of educational reform.
To move forward on the path of reform, H.E. Barzani envisioned the formation of a task force of national stakeholders from the ministries, schools, universities and the private sector to address challenges and envision opportunities within elementary, secondary and higher education. The task force will invite international consultants for their expertise. The AUK will host the task force; this includes working conferences, strategic planning sessions and seminars updating the task force members and the public on initiatives and their outcomes.
In the same meeting, Dr. Randall Rhodes introduced AUK's future initiatives including the establishment of a Research and Development Center at AUK with the aim of promoting a distinctive economic sector, and the delivery of professional development workshops, courses, and certificates to employees in the public and private sectors for capacity building within the public and private sectors. The last initiative has also been discussed with Duhok Governor Dr. Ali Tatar for implementation on the local level.