Ignite and Startup Incubator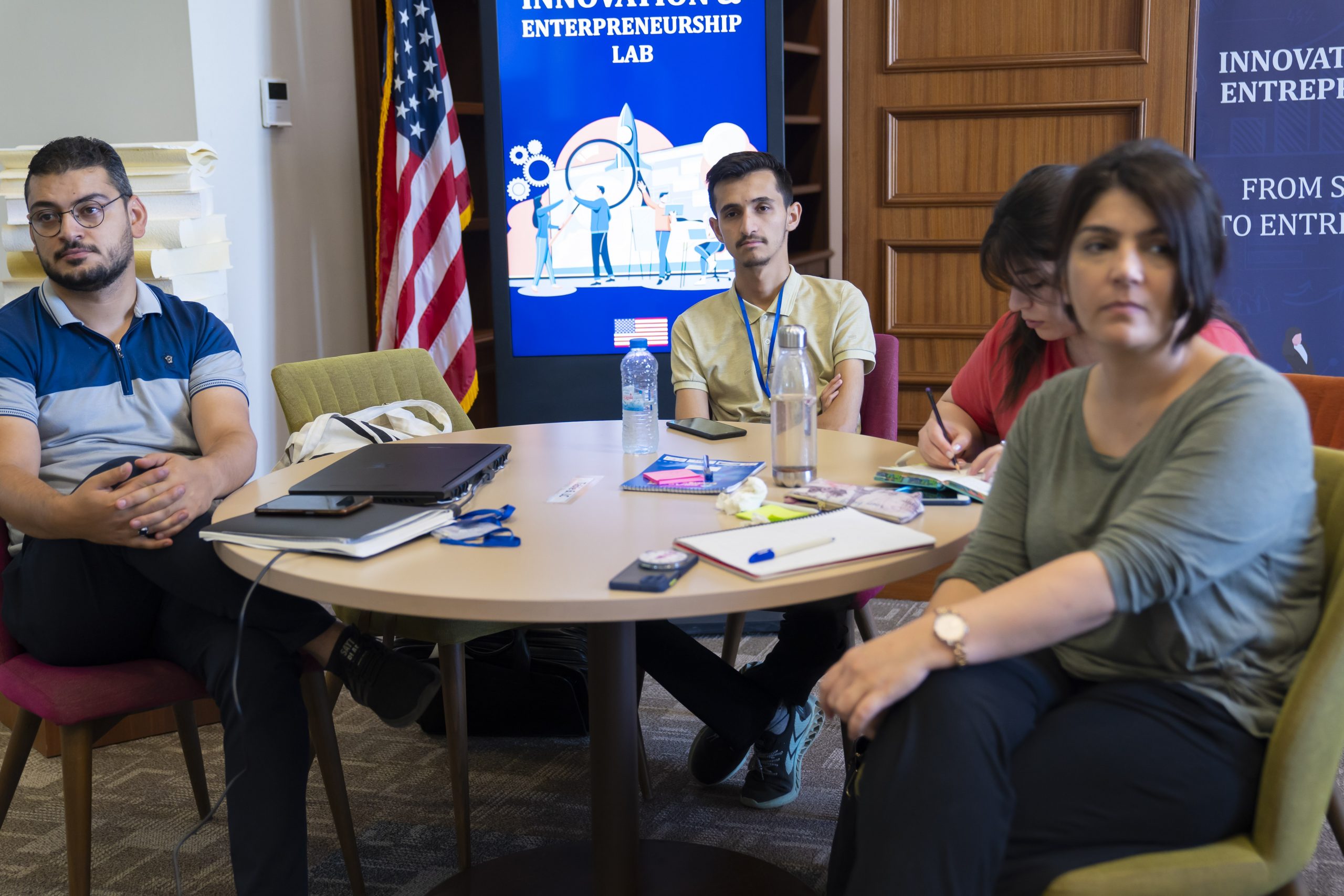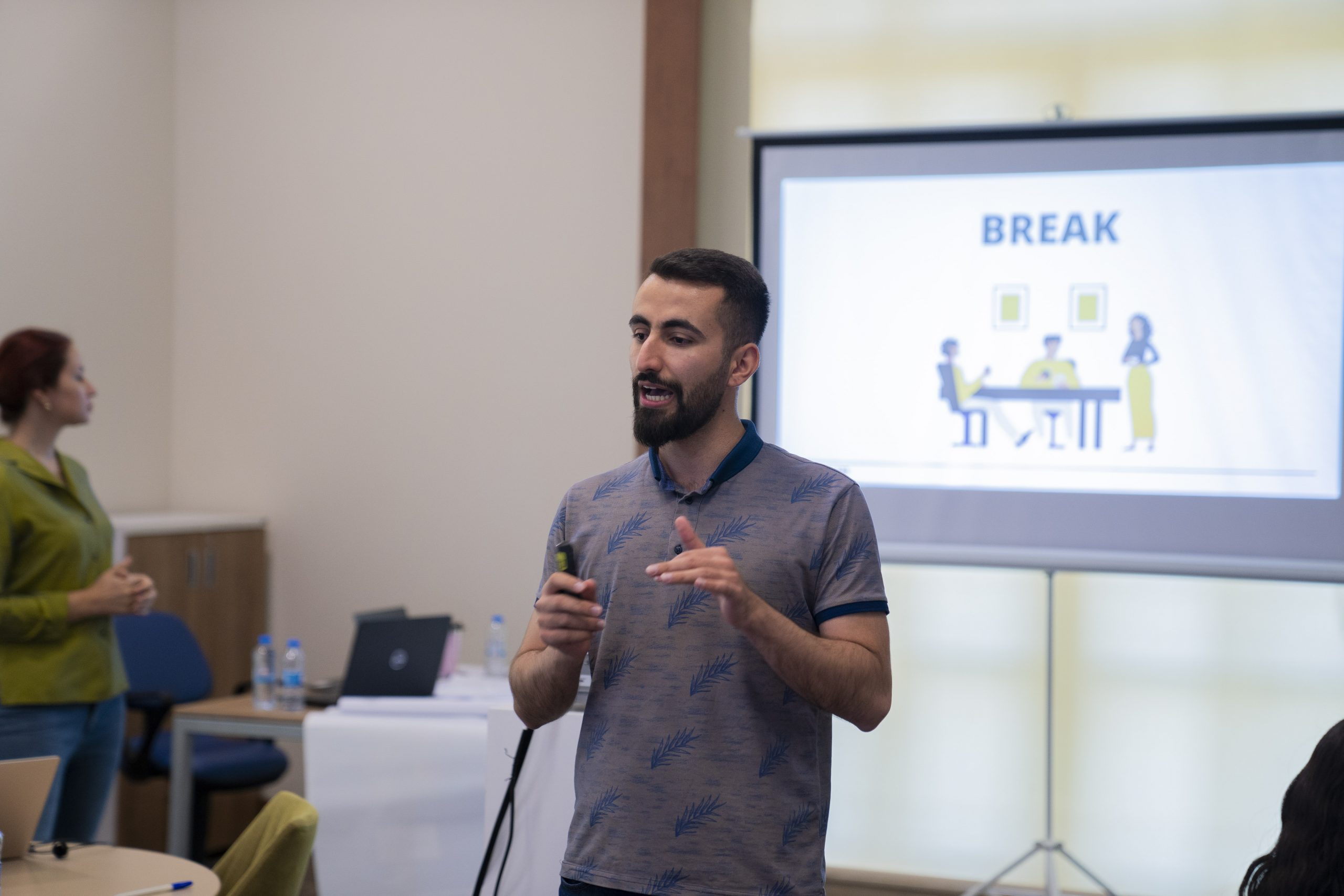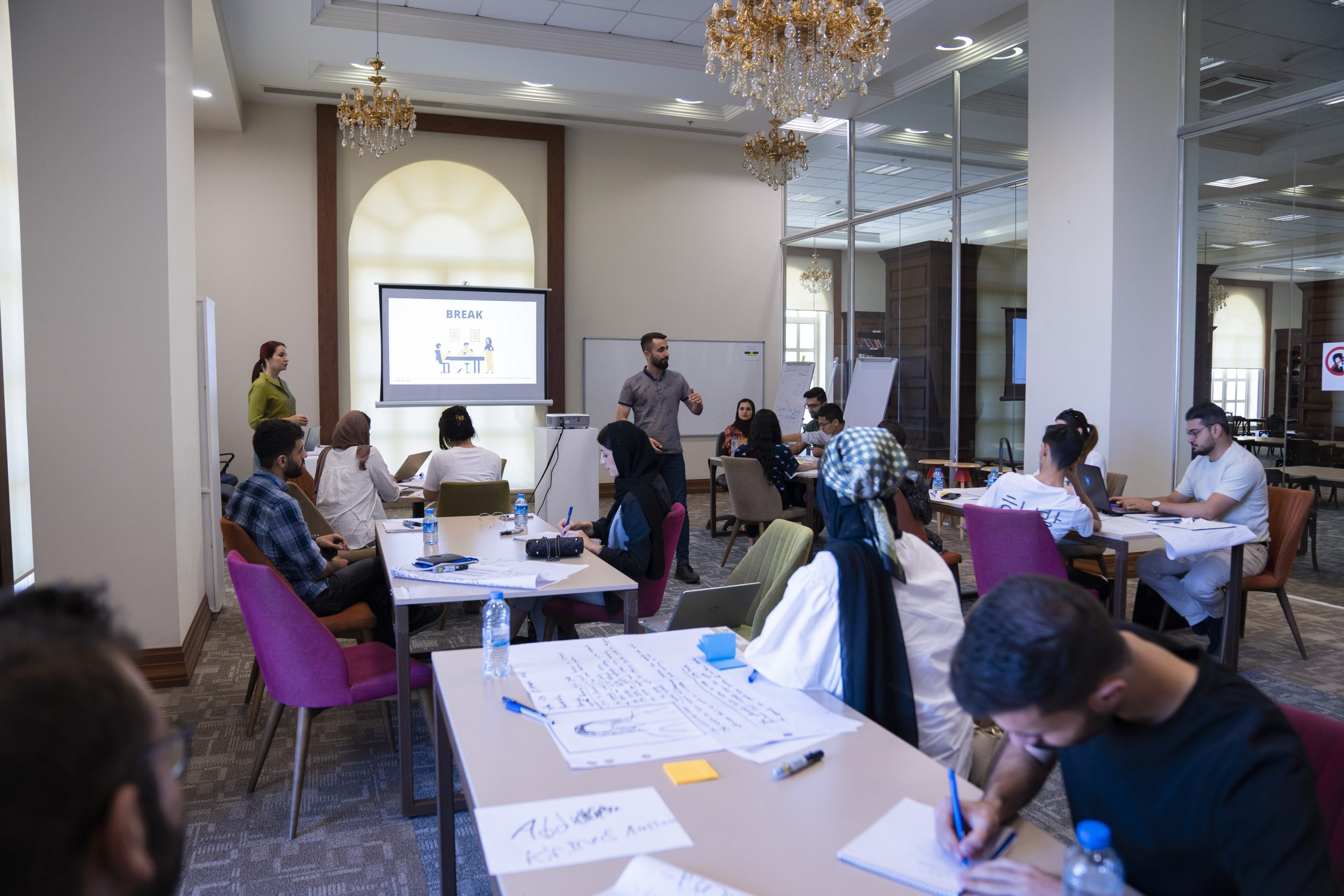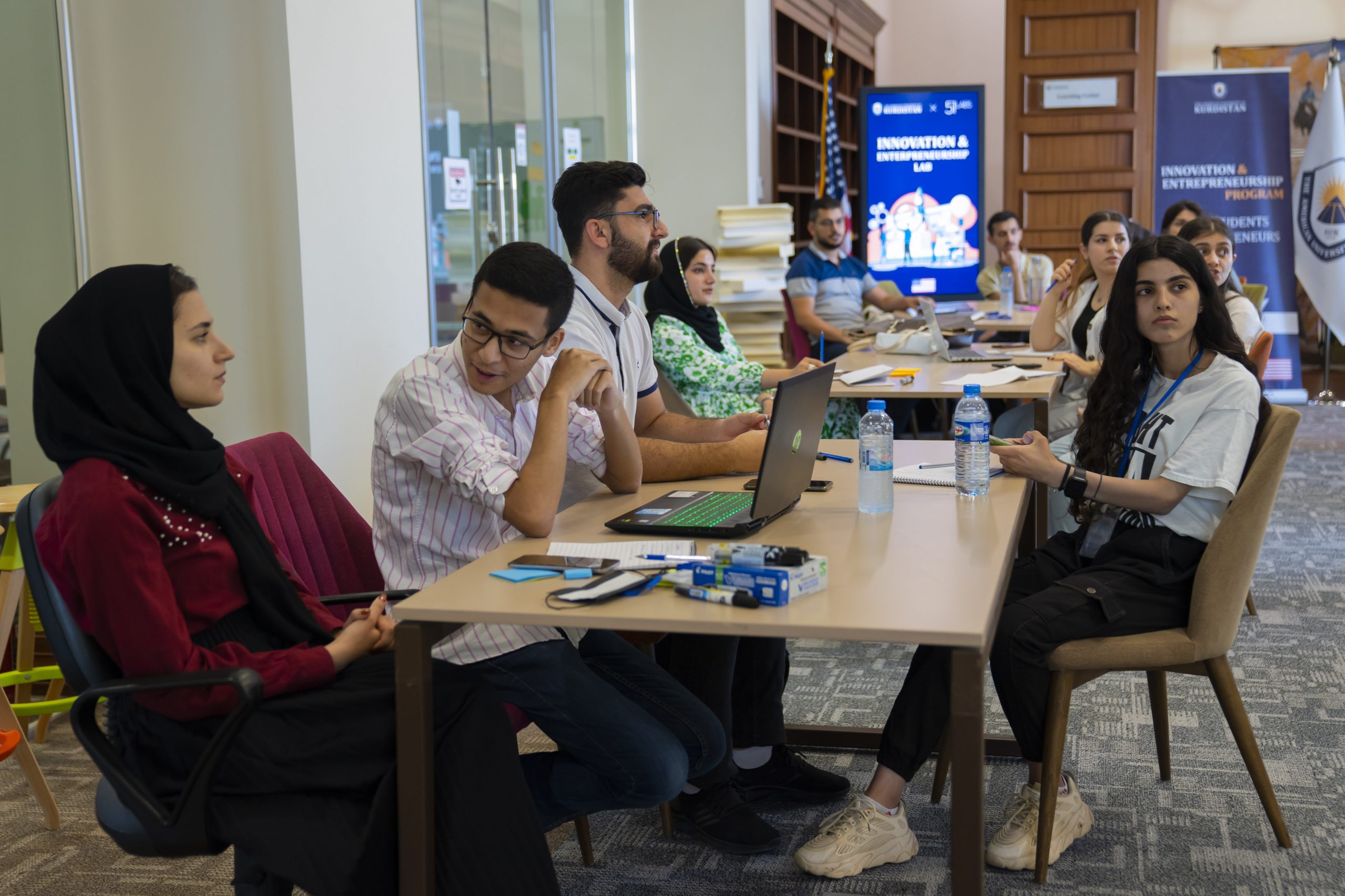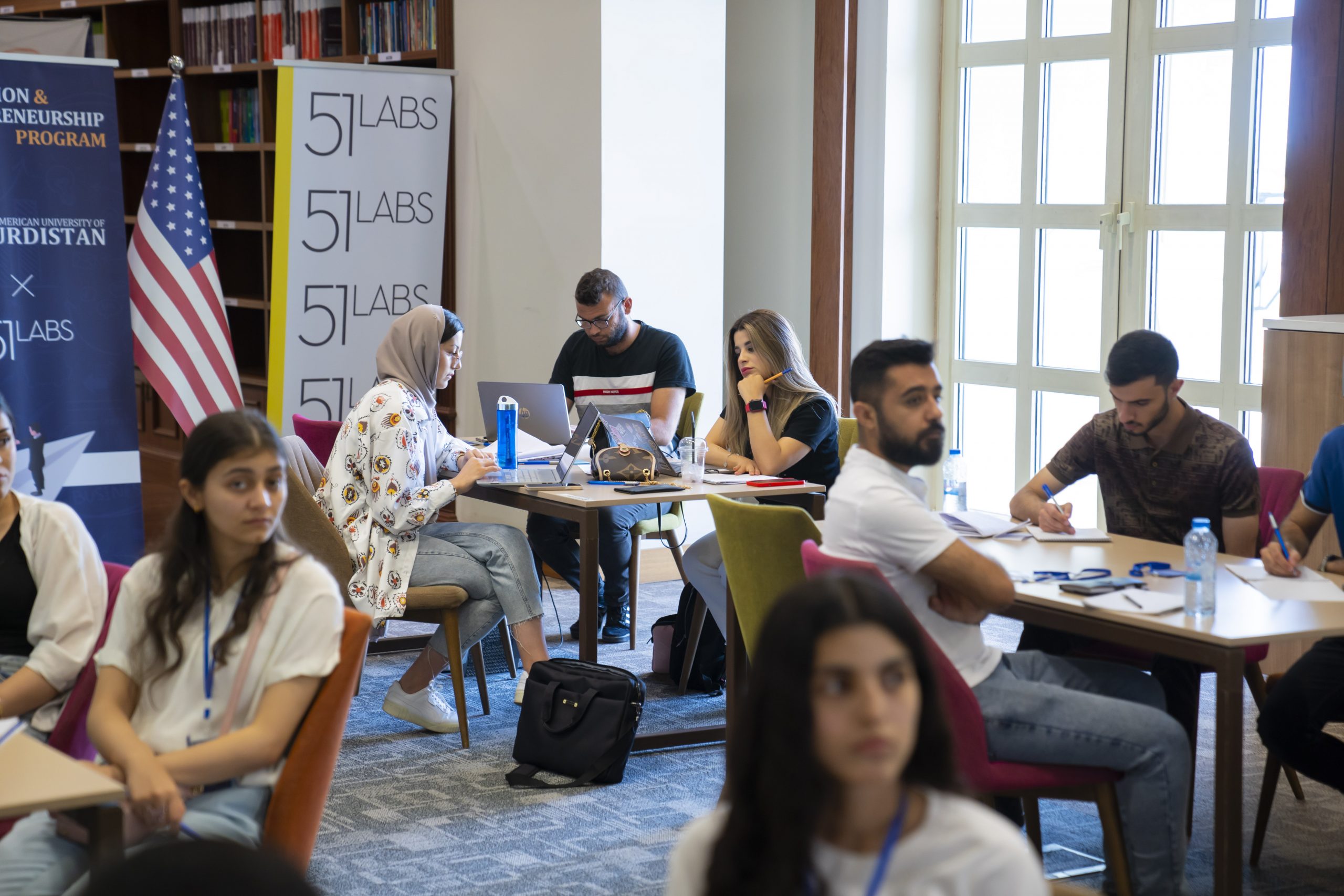 Duhok, Kurdistan Region – June 19th, 2022 – In partnership with Five One Labs, The
American University of Kurdistan (AUK) rolled out the Ignite and Startup Incubator at the University's Innovation and Entrepreneurship Lab. Funded by the U.S. State Department's grant entitled "Support to American-Style Higher Education in Iraq," the Incubator serves students and entrepreneurs across all universities in Duhok.
The role of Five One Labs is to provide weekly training sessions to support and enhance the business development (BD) processes of start-ups incubated by students and entrepreneurs. There will be four sessions each week, with each session building on the previous one, providing attendees with a comprehensive base of knowledge from which to launch and develop their start-ups. Five One Labs deploys this human-centered design process as it allows for a better understanding of trainees' individual needs. This process also includes intensive courses on business concepts, and the transfer of key skills that can be used by start-up idea-owners immediately.
There are two components to this intervention. The first is the Ignite Program, featuring interactive and informative courses over a period of two weeks. The second is the Startup Incubator, a seven-month program providing participants with extensive training on product development, start-up launch activities, mentorship by entrepreneurs and business leaders from around the world, and a community of fellow entrepreneurs to share their experiences with. 
Upon completion, participants will have the opportunity to 'pitch' their projects in order to secure funding for starting their business.