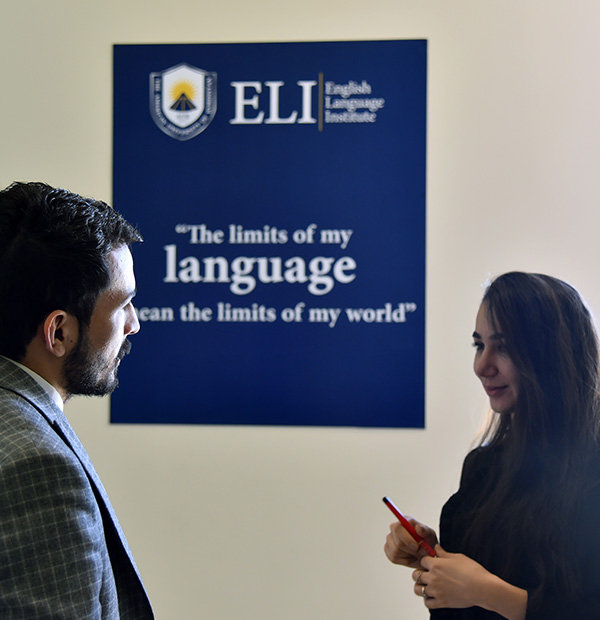 ELI University Preparatory Program
The ELI University Preparatory Program's mission is to prepare students for serious academic study in the English language. The immersion program operates year round and offers eight levels of intensive English. Each level
consists of 120 study hours, which provide a strong foundation in the basic skills of speaking, listening, reading, and writing. At the higher levels, there is greater focus on academic skills aimed at smoothing the path to
university studies. The program also supports students with supervised self-assessment and access to their teachers for private tutoring.
The preparatory program features an international staff of experienced English teachers who utilize modern pedagogical methods for second language acquisition. Classes are highly communicative and interactive; students are
challenged to use English constantly and extend their capabilities in every aspect of their AUK experience.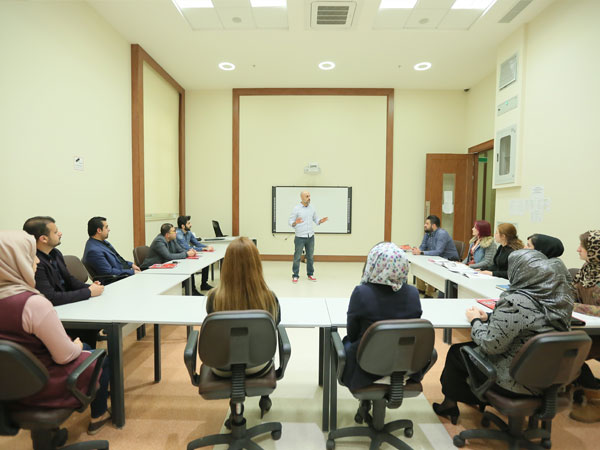 Located in Mustafa Barzani Building of the American University of Kurdistan, the goal of the ELI Community Program is to make quality English language training available to everyone. Whether you are preparing for a trip abroad, brushing up for an English proficiency test, or just trying to pick up a new skill, the ELI Community Program can help you achieve your objectives.
Mustafa Barzani Building
The American Univeersity of Kurdistan
Zakho Road, Sumel
Duhok, Kurdistan Region of Iraq