Celebrating Genel20 Scholarship Winners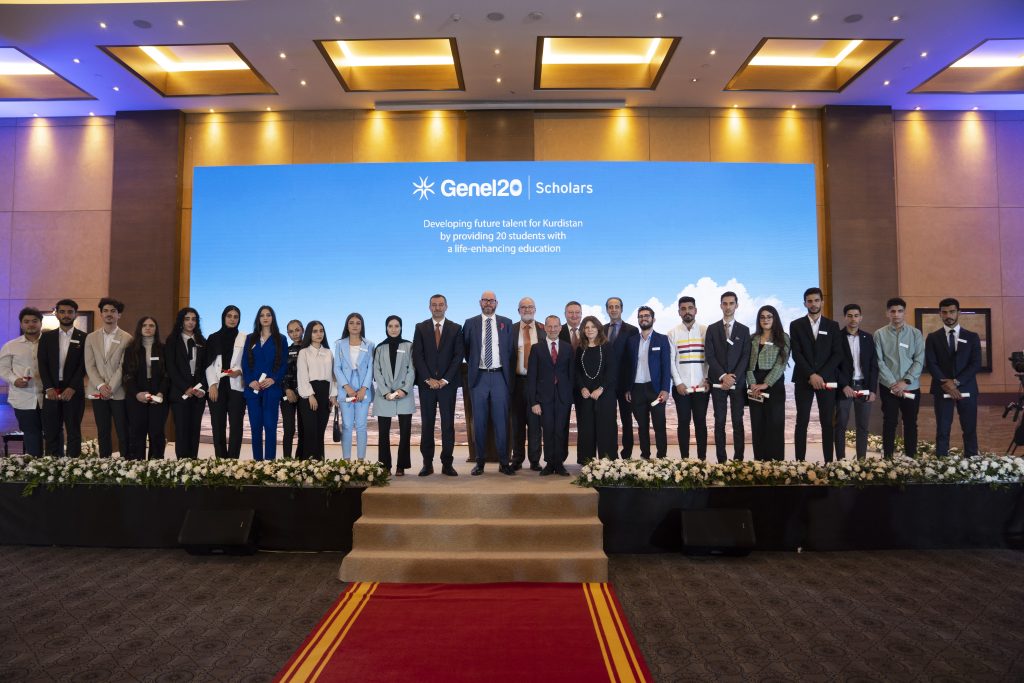 The American University of Kurdistan (AUK) announces its partnership with Genel Energy in the generous award of scholarship support to 20 promising high school graduates. Scholarships are instrumental in any university's efforts to recruit the most deserving students and ensure access to an affordable education regardless of socio-economic status. Genel Energy, an oil company operating in northern Iraq and listed on the London Stock Exchange, partnered with Rwanga, a local NGO championing educational accessibility, to determine the recipients of these scholarships for study at AUK. The chosen students were designated "Genel20 Scholars," with the "20" representing both the number of scholarship recipients and the number of years Genel has been operating in Kurdistan. Those Genel20 Scholars were feted with their families this past November 10 at Erbil's Rotana Hotel.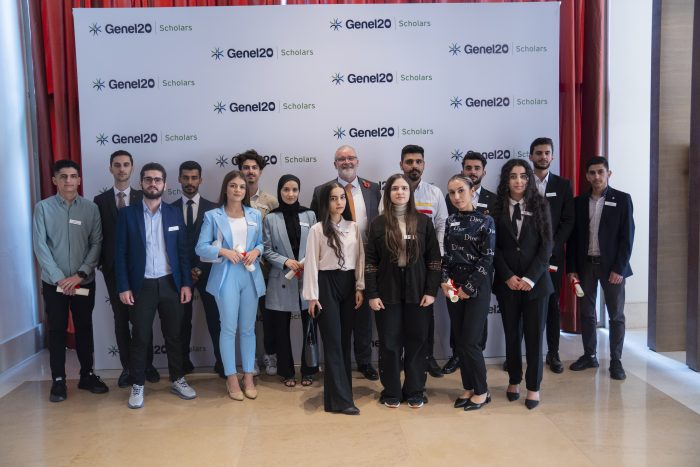 The 20 awardees were selected from the original applicant pool of 684 people, of whom 55 were invited for interviews at AUK. Once the applicant pool was narrowed to the semi-finalists, Rwanga conducted a second round of interviews, looking for the right combination of leadership qualities and academic potential. Genel20 Scholars received laptops and stationery in addition to their scholarships. And there is even more in the works: Genel and Rwanga are in the planning stages of sending the 20 students to leadership training sessions in Istanbul and London.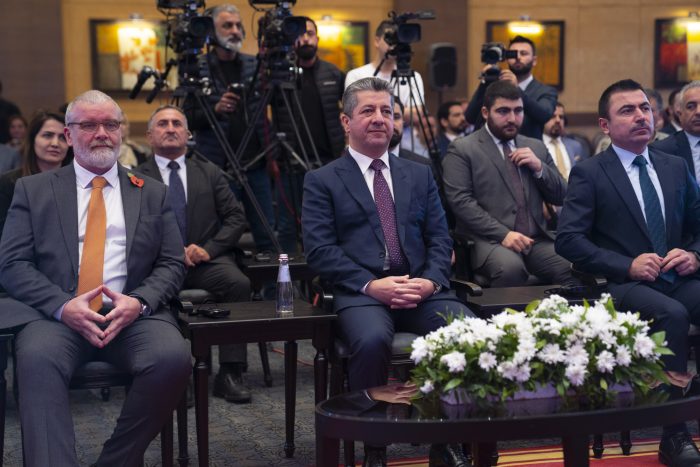 The master of ceremonies was AUK's President of Student Government, Aram Omar. Other speakers included Genel Energy CEO Paul Weir, AUK President Dr. Randall Rhodes, Genel Deputy Chairman Sir Michael Fallon, and HE Prime Minister of the Kurdistan Region of Iraq Masrour Barzani. Prime Minister Barzani, in his remarks, envisioned a future for Kurdistan as a "knowledge nation" and expressed his gratitude to Genel Energy for opening the door to higher education for the talented young Kurdish people being honored there. They are the ones who, in the decades to come, will be driving– and defining– the "knowledge nation" of which Prime Minister Barzani spoke.