CAPA's Young Learners Program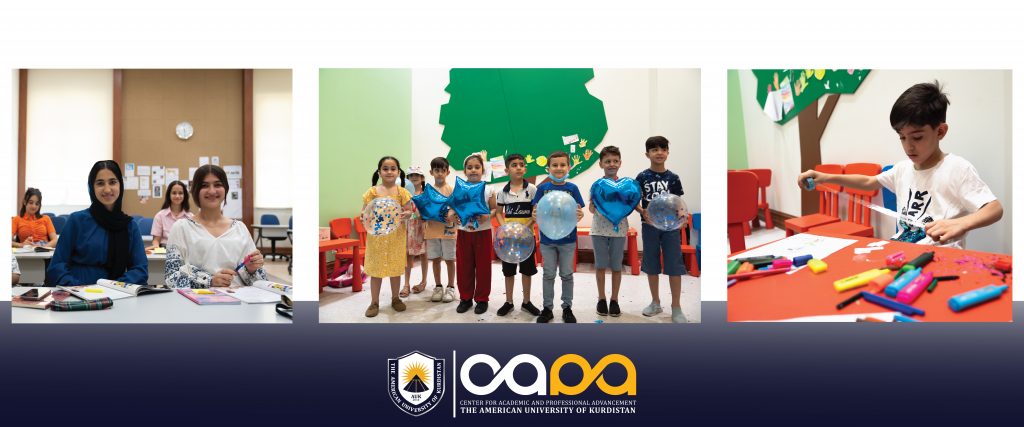 Duhok, Kurdistan Region – June 5th, 2022 – AUK's Center for Academic and Professional Advancement (CAPA) commenced its first Young Learners Program (YLP).
The YLP is a language program that features high-quality English courses with a wide range of entertaining activities. This program is designed especially for pre-schoolers aged 3 to 5, young learners aged 6 to 12, and teens aged 13 to 17. The program launched with about 200 students.
What makes this program unique is its focus on teaching values, global citizenship and 21st-century skills including communication, critical thinking, collaboration and creativity in addition to teaching the language itself in a supportive and friendly environment.
CAPA's Director, Loucine Hayes quoted " The Young Learners program is designed to provide communities and their children the opportunity to be involved with AUK as a family. Parents not only actively participate in their children's education, outreach event and the development of their children's excellent English language skills, but they also encourage the early development of their children's critical thinking, creativity, and active, engaged attitude. This creates a perfect platform for the children to develop a strong bond with AUK and the quality educational opportunities that it provides for them to become one of the leading students in the future and active leaders of Kurdistan."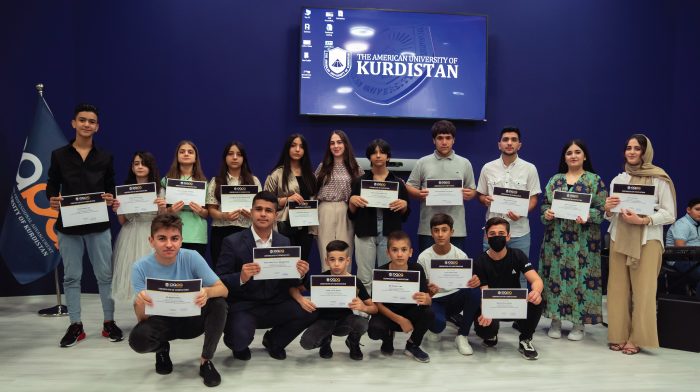 At an event on September 1, the young learners showcased their abilities and a small portion of what they had learned through a variety of presentations and performances for their families and the AUK community. Additionally, they performed on stage scientific experiments as well as demonstrating their exceptional abilities in acting, singing, and playing musical instruments. The event concluded with the young learners receiving their certificates and final performance reports. The students from CAPA who participated in the planning of the event as volunteers received certificates in recognition for their work.
CAPA's Language Program Coordinator, Ahmad Jomaa, along with its Capacity Building Manager, Ammar Mahmoud, organized this event.
– Ahmad Jomaa
"We are proud of the progress our students have made and the bond that we have created with our students and their parents."
Noor Firas Hussein, a Level 1 student, commented: "I love my teacher and I love AUK so much". Third-year student, Zain Al-Abidin, commented: "The English course at AUK was a fantastic experience and a wonderful way to spend my summer break. Finding new friends and getting to meet amazing teachers, who were the best aids in my instruction and development of the English language. I advise everyone to join AUK, which I see as the best cultural and educational centre in Kurdistan."