CAPA's Model School Initiative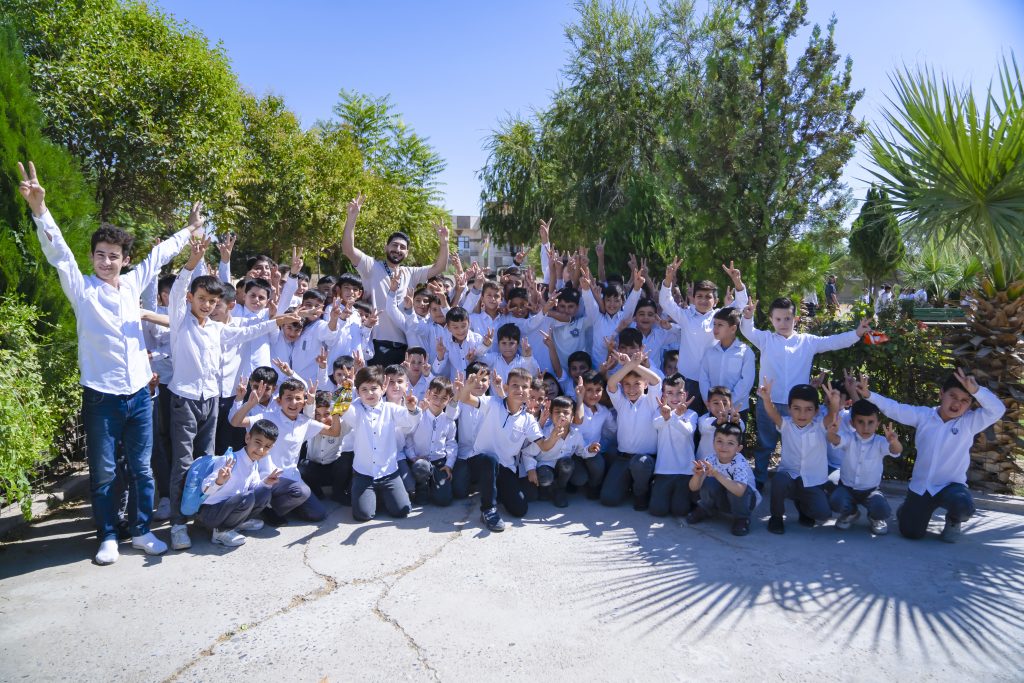 The American University of Kurdistan (AUK) strives to introduce internationally competitive standards for education, on its own campus in the Kurdistan Region and elsewhere in Iraq. Education of the highest quality at the university level — which AUK endeavors to offer daily — is in large part dependent upon educational success at the prior levels. With that understanding, CAPA, the Center for Academic and Professional Advancement at AUK, reaches out to area schools and lends its educational expertise.
CAPA has recently implemented a "Model School" initiative. The underlying concept is to share American research-based "best practices" with an under-resourced public school. The aim is to build that school into an exemplary "proof of concept" for future educational reforms. With CAPA's support, the Model School would work toward student-centered teaching and learning, greater and more meaningful integration of technology, and continuous professional development for staff.
Hafid School has been chosen as the site for CAPA's new Model School initiative. Hafid School is in the Semeel area (extremely close to the AUK campus), and CAPA's work there will be done in partnership with the local Department of Education. CAPA and the Department of Education reached an agreement on an initial two-year relationship in the summer of 2022; since the initiative's formal inception last fall, CAPA has been conducting monthly workshops at the Hafid School. The workshops feature intensive yet supportive training for teachers, simultaneously offering new pedagogical techniques and improving existing ones.
Schools are so much more than classrooms. CAPA is collaborating with Hafid School to incorporate extracurricular activities which would be especially stimulating for students. In addition, clubs are being organized, to create an even greater sense of community. CAPA is also assisting with the introduction of enrichment courses, to inject more "fun" into the school day and ultimately turn out graduates with skills needed in the current marketplace.  A computer lab, supported through this initiative, will be the scene for one such enrichment course. There will also be art classes centered on hands-on learning, a hallmark of the updated approach to education CAPA is championing.
These efforts seek to turn the Hafid School into a laboratory of professional teaching and learning. If the Hafid School experiment is successful, the Model School initiative will be implemented throughout Duhok, and Hafid instructors will serve as trainers and mentors for teachers from elsewhere in the governorate. The ultimate goal of CAPA's Model School initiative is to establish a teacher training center owned and operated by the Duhok Governorate and the Department of Education. The teaching and learning do not have to stop there, though, as the Duhok center could serve as a model itself, setting a trend for other governorates to follow. Thus, CAPA's Model School initiative is an early step in ensuring the transformation of today's youngsters into tomorrow's leaders, first in Kurdistan, next in the rest of Iraq, later across the Middle East.