AUK's Office of Student Affairs visits and trains at James Madison University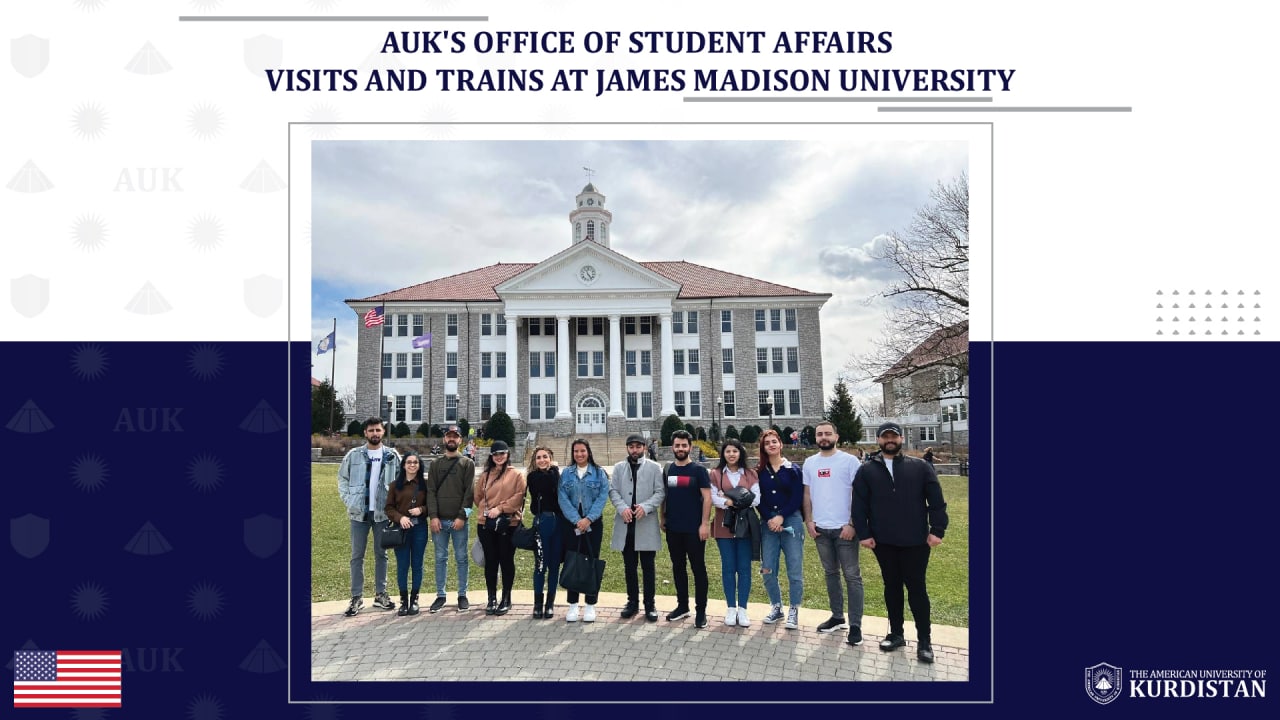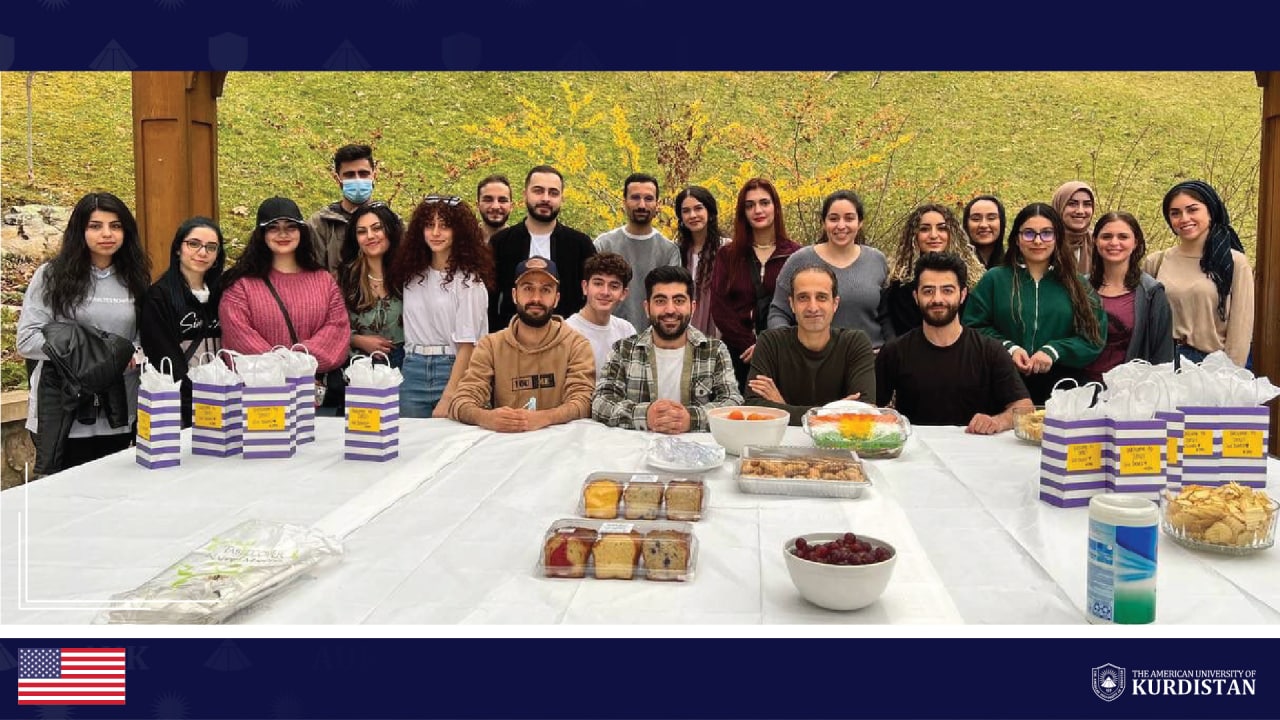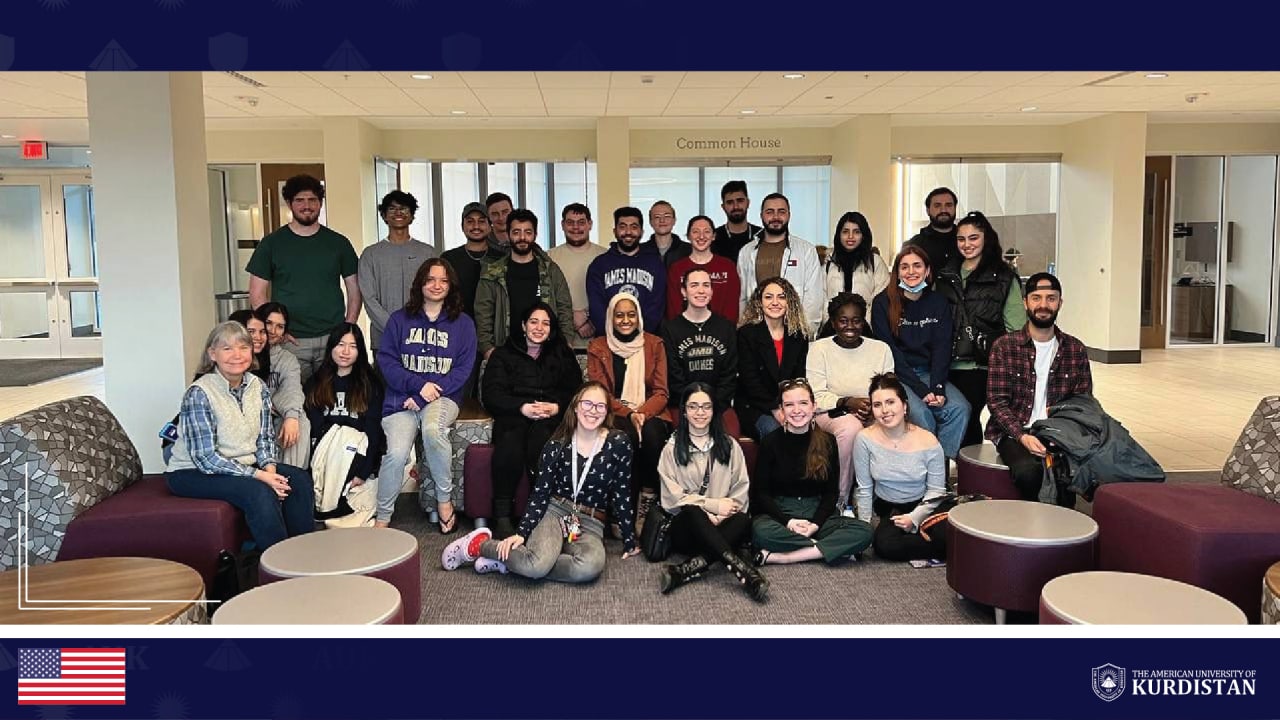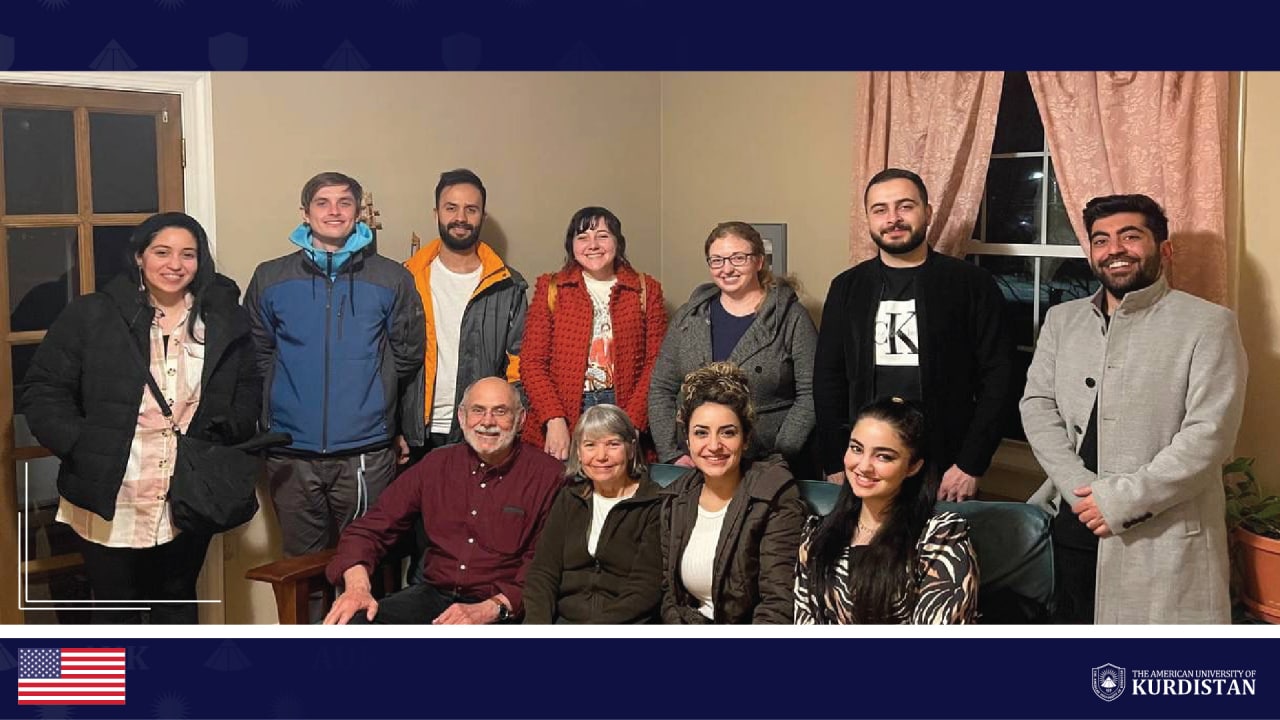 With funding from the U.S. State Department Grant entitled "Support to American-Style Higher Education in Iraq", the Office of Student Affairs and AUK's Student Government undertook a training trip to James Madison University from March 5 to March 14. AUK's delegation included Nadine Aldahleh, Director of Student Affairs, Areen Jameel, Coordinator of Logistics at AUK's Office of Student Affairs, and ten students from AUK's Student Government.
Ms. Jameel commented, "The training schedule was packed, such that we [AUK] could learn as much as possible in the short time we had there. The trip, I believe, was extremely beneficial and much more useful than online meetings. We were able to see, first hand and in real-time, the work and services of James Maddison University's Student Affairs unit."
This training trip highlighted the wide range of services that James Madison University offers its students. Many services, such as tailored student guidance, psychological support, and career development, are still in the early stages of formulation at AUK. There is a need to expand the scope of services provided by AUK's Office of Student Affairs such that it can meet standard practices at U.S. universities. 
Ms. Jameel noted, "At AUK, we need a department to organize student-related events and clubs. JMU's clubs are self-reliant and very active, and clubs rarely cease functioning or disappear. Students are genuinely interested in club activities, which is somewhat lacking at AUK". 
Moreover, Ms. Jameel indicated, "I believe that with more funding opportunities like the U.S Department of State Grant in the future, our staff and faculty will have more training opportunities at U.S. universities, to help AUK build a future with better, and more diverse, student services and support."