AUK's Fall 2020 Professional Development Webinars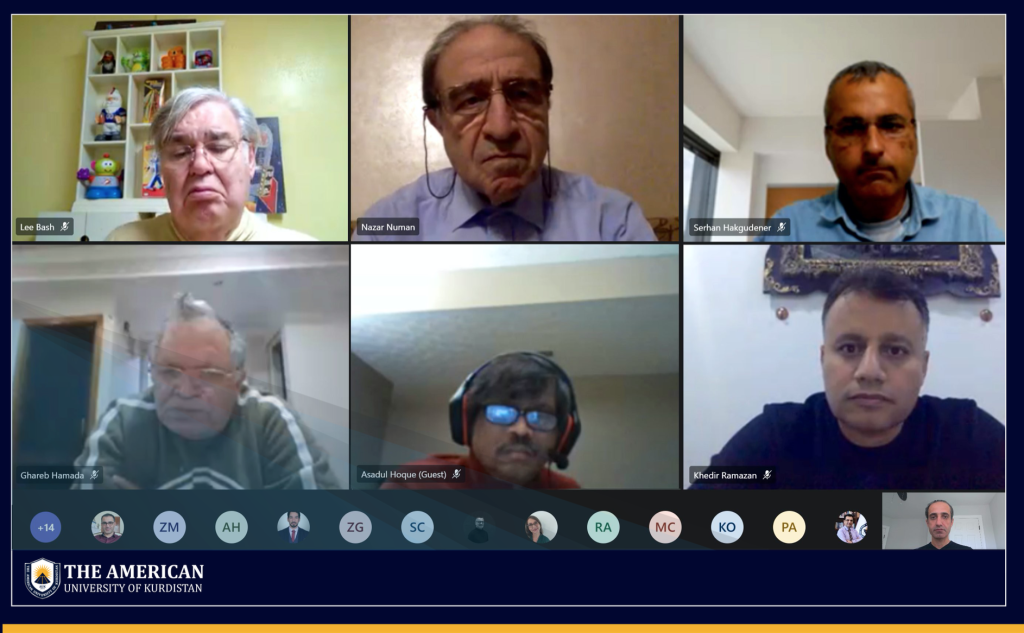 Duhok, Kurdistan Region – December 13th, 2020 – Faculty members of the American University of Kurdistan have taken professional development workshops on programmatic accreditation and creating a culture of continuous assessment and improvement.
In the first two workshops, run by Dr. Honar Issa, the Board of Trustees Secretary and the Accreditation Liaison Officer, on November 19th & 26th, 2020, the focus was on the general requirements of programmatic accreditation standards, visit of the accreditation team, self-study report, and common issues academic programs are facing.
The third workshop – run jointly by Dr. Lee Bash, the Accreditation Consultant, and Dr. Honar Issa on December 10th, 2020 – was focused on how to create assessment planning and process as part of AUK's efforts to create the culture of continuous assessment and improvement. While policies are being developed for program review, the workshop shed light on the initial steps in creating assessment plans and processes for academic programs.
AUK has already begun the process of institutional accreditation with the New England Commission of Higher Education (NECHE), one of the US regional accreditation agencies. It has plans to begin the programmatic accreditation processes with the Accreditation Board for Engineering and Technology (ABET) for its engineering and science programs, the Association to Advance Collegiate Schools of Business (AACSB) for its business programs, and the American Association of Colleges of Nursing (AACN) for its nursing program.