AUK's College of Arts and Science visits Middle Tennessee State University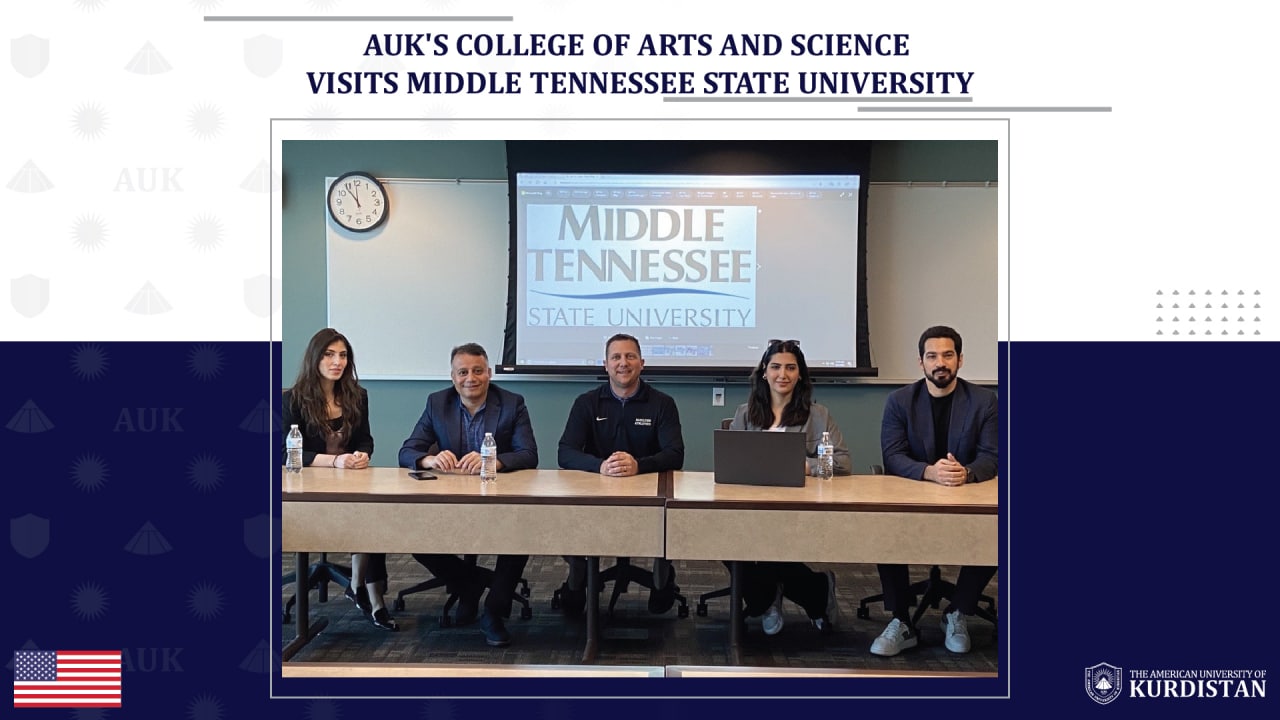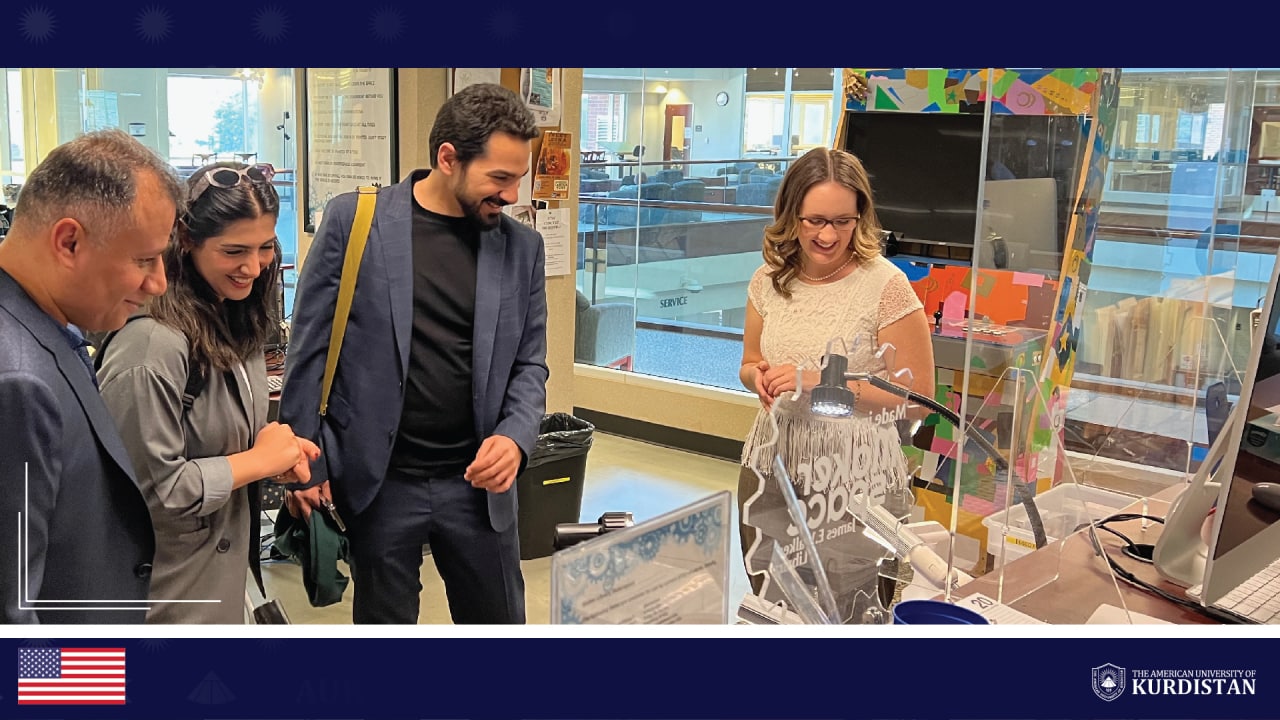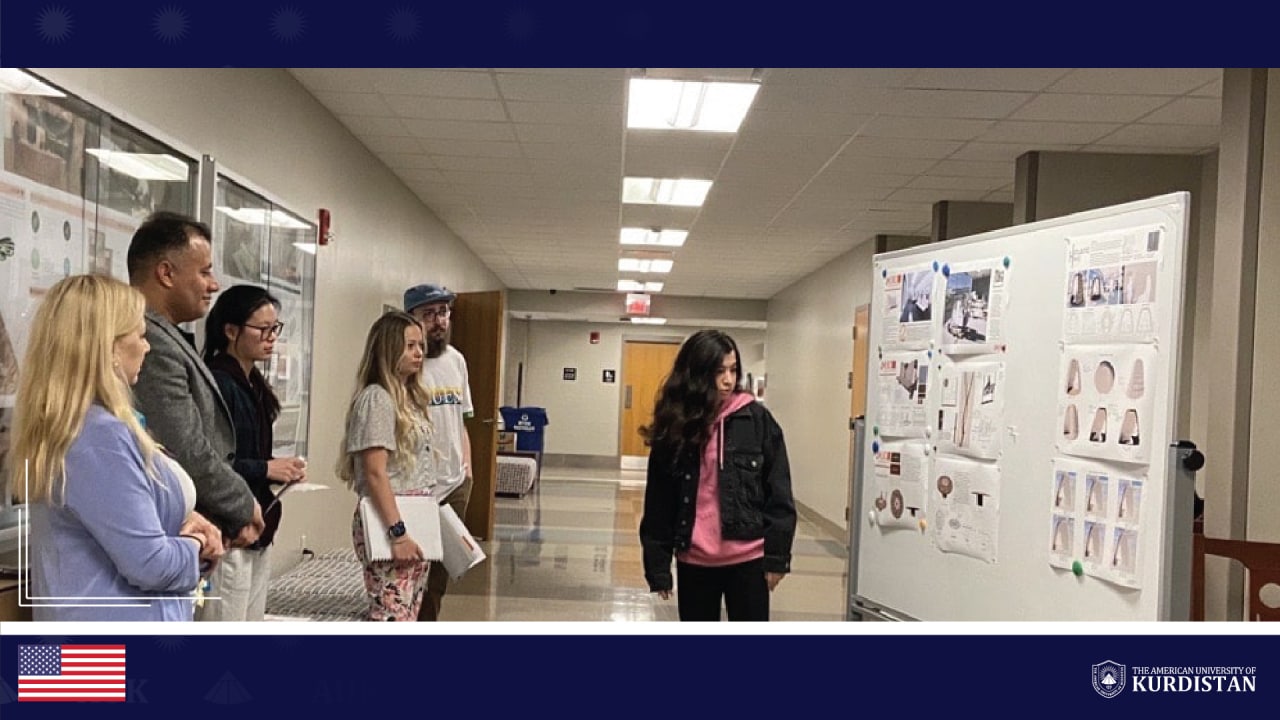 Duhok, Kurdistan Region of Iraq – May 15th, 2022 – During March 21-25, within the framework of the U.S. State Department Grant entitled "Support to American-Style Higher Education in Iraq", a delegation from the College of Arts and Science visited Middle Tennessee State University (MTSU). AUK's representatives included Dr. Khedir R. Khedir, College Dean; Dr. Dara Sherwani, Chair of the Computer Science and Information Technology Department; and Ms. Hozan Fahmi from the College of Arts and Science. 
Through individual and group discussions with their peers, the delegation explored the operations, resources, accreditation processes, and governance systems at MTSU's colleges and academic departments. Dr. Khedir met the Associate Dean of the College of Basic and Applied Sciences at MTSU, Dr. Saeed Foroudastan, to discuss MTSU's policies for governance, strategic planning, budgeting, and other issues related to students and faculty. Dr. Foroudastan elaborated on how the College goes about recruiting (and retaining) faculty and students and assisting students through career advice, experiential learning, and industry engagement.
Dr. Khedir met with Dr. Kevin Krahenbuhl, Program Director for the Assessment, Learning & School Improvement Ed.D. Program, and Dr. Susan Myers-Shirk and Dr. Katie Brackett from MTSU's General Education Committee to discuss the mission, learning outcomes, and assessment processes used within MTSU's General Education Program, which is very similar in design to that in place at AUK. Furthermore, Dr. Khedir and Ms. Hozan attended lectures and discussions with Dr. Kristi Julian, Chair of the Interior Design Department, to review the program's accreditation process. Meanwhile, Dr. Sherwani spent two days at the MTSU Computer Science Department, attending lectures and practical lab sessions to learn about MTSU's facilities and technological tools. He also met with Dr. Rafet Al-Tobasei, an expert on ABET accreditation processes, to discuss assessment and monitoring tools and establish collaboration between the two computer science departments at AUK and MTSU. In terms of creating opportunities for AUK's computer science students to continue their graduate studies at MTSU, Dr. Sherwani announced discussions with MTSU to implement an accelerated Master's program (3+2 or 4+1). Dr. Sherwani noted, "Despite slight differences, the main courses in math, analysis, design, systems' implementation, and evaluation are similar to those at AUK. Moreover, the computer labs' specifications at MTSU are similar to AUK's computer labs". 
AUK's delegation met with numerous other academic and administrative personnel, including Dr. Mary S. Hoffschwelle, Associate Provost for Academic Affairs, primarily to discuss accreditation processes, faculty and student exchange programs, and research collaboration. The delegation also visited MTSU's Learning, Teaching, and Innovative Technologies Center to discuss its instructional programs, technologies, and faculty consultations.
AUK's delegation was impressed by the generous hospitality of MTSU's faculty and staff and the large campus. Dr. Khedir commented, "During the visit, it was evident that MTSU's management was eager to enhance and broaden collaboration with AUK. I was impressed by how academic programs are engaged with industry, through project work and students' participation in conferences and national competitions".
A delegation from MTSU is scheduled to visit AUK in Duhok in June 2022.