AUK, Viya Institute, and Pling Co. Signing a Sponsorship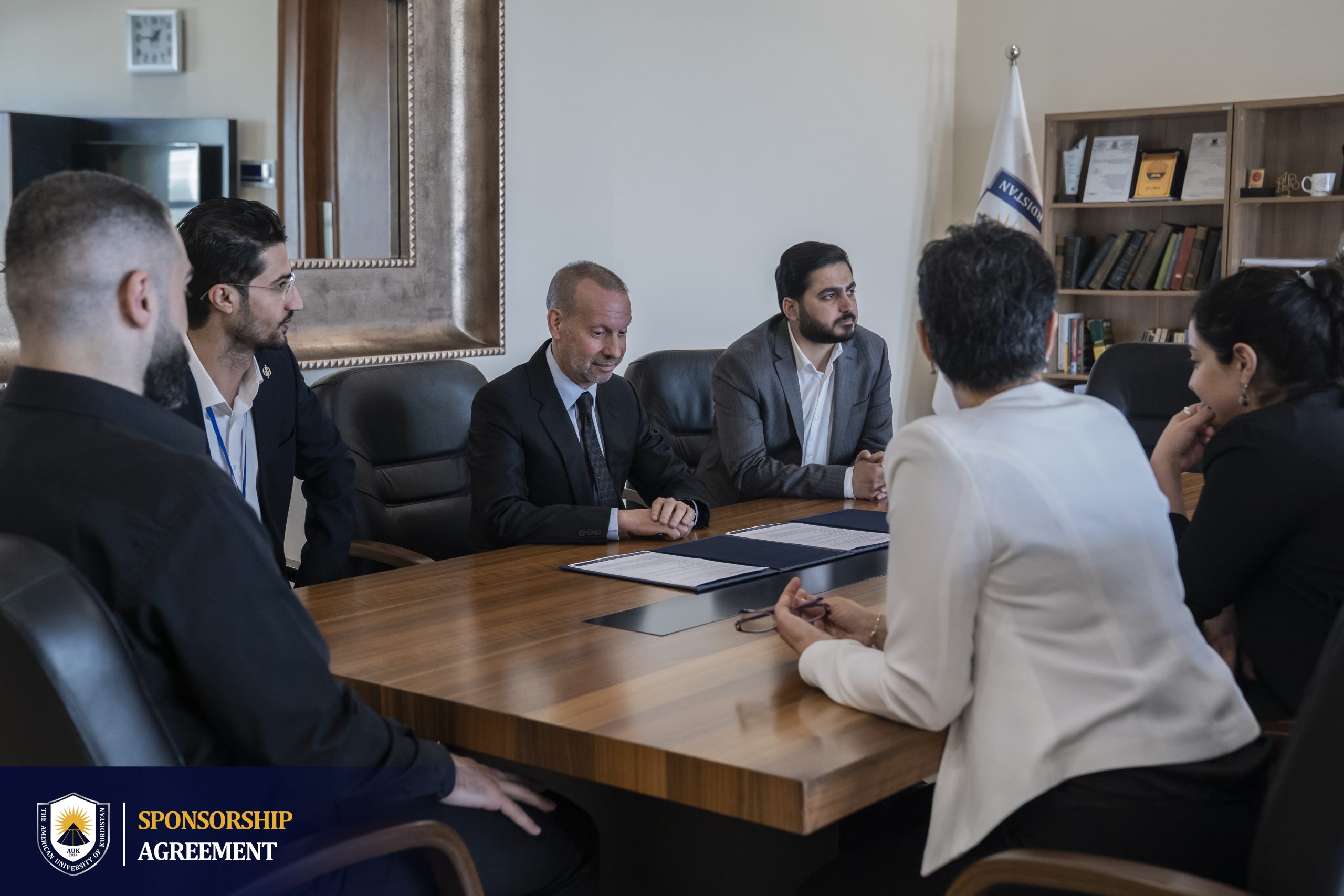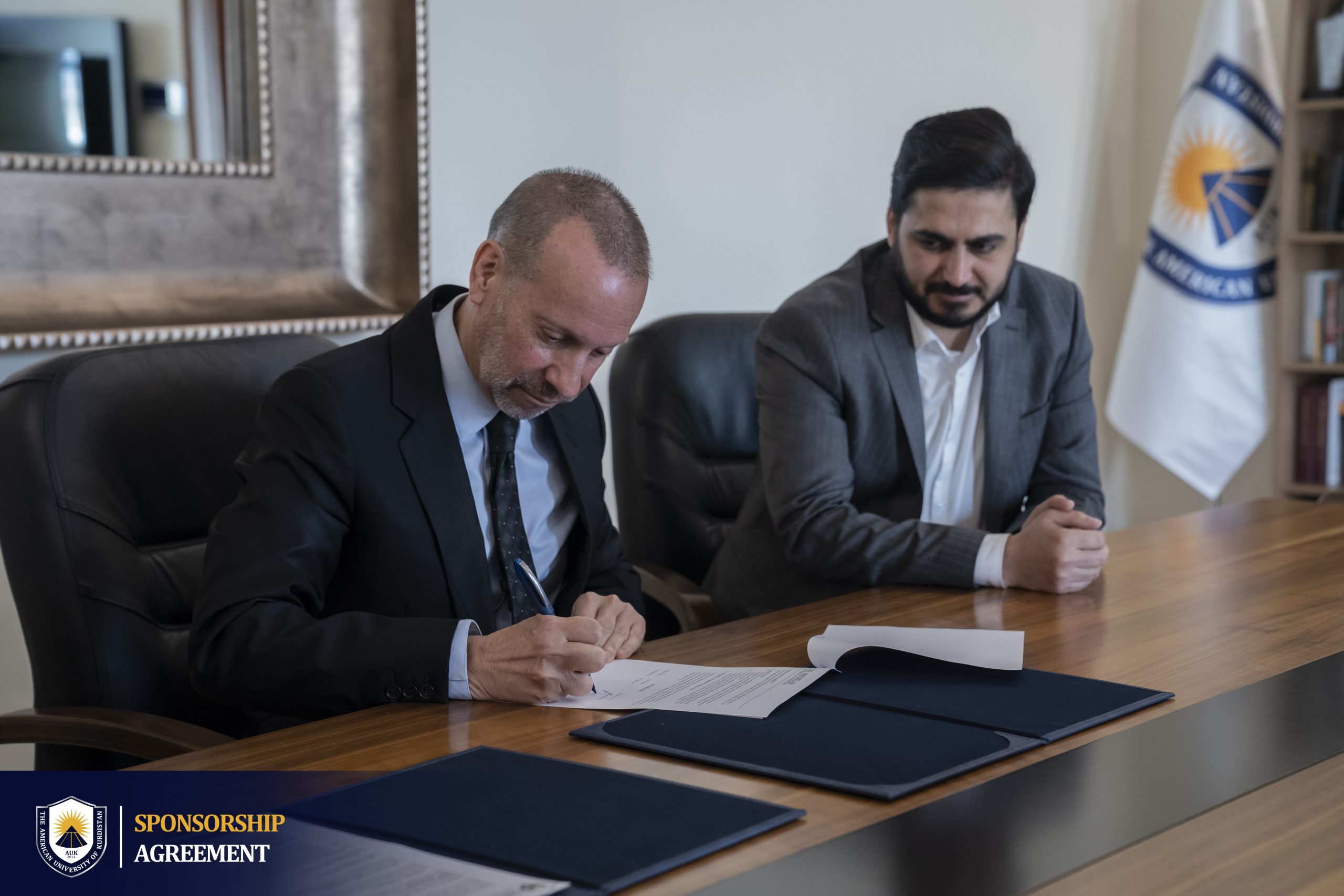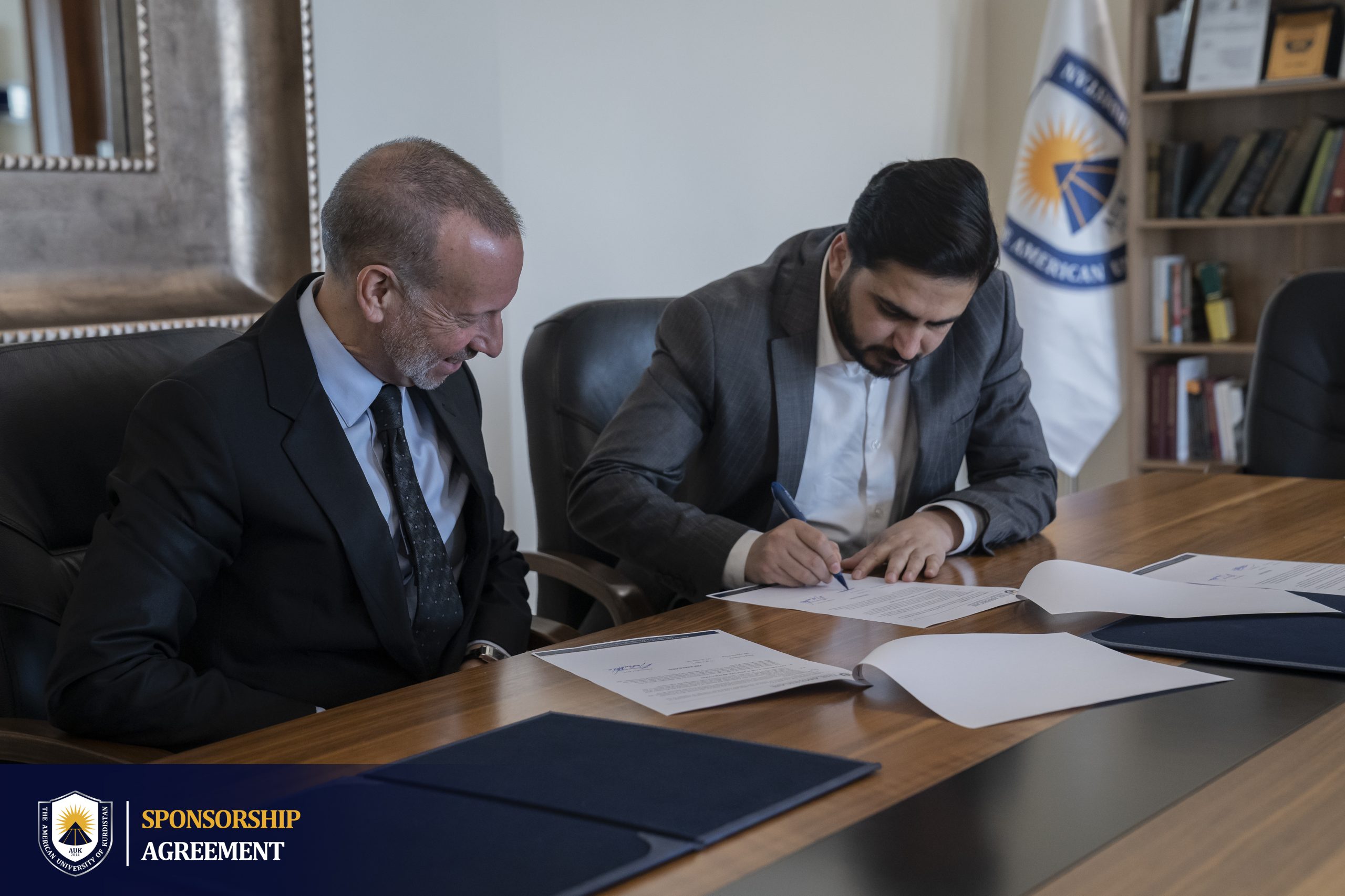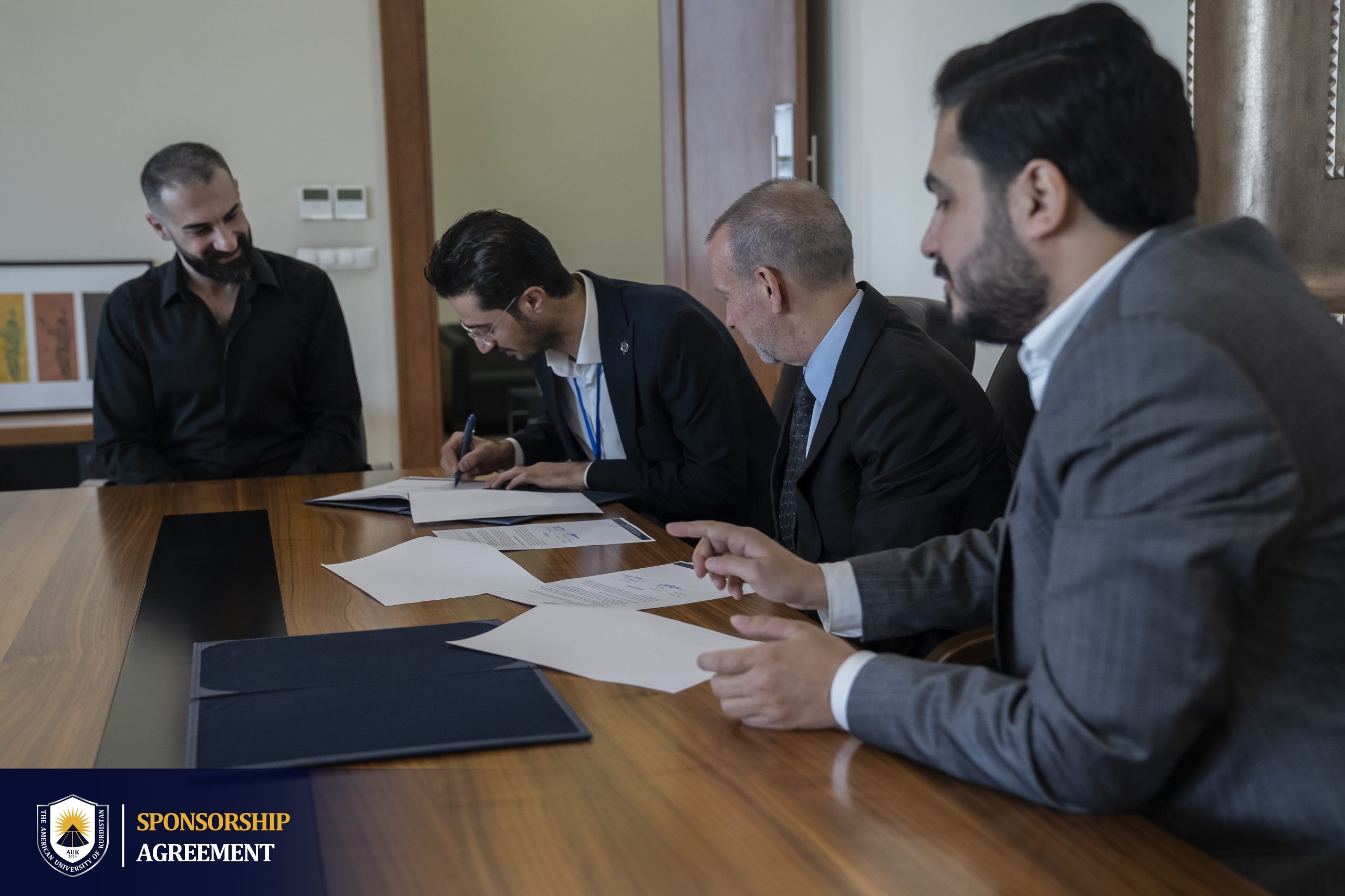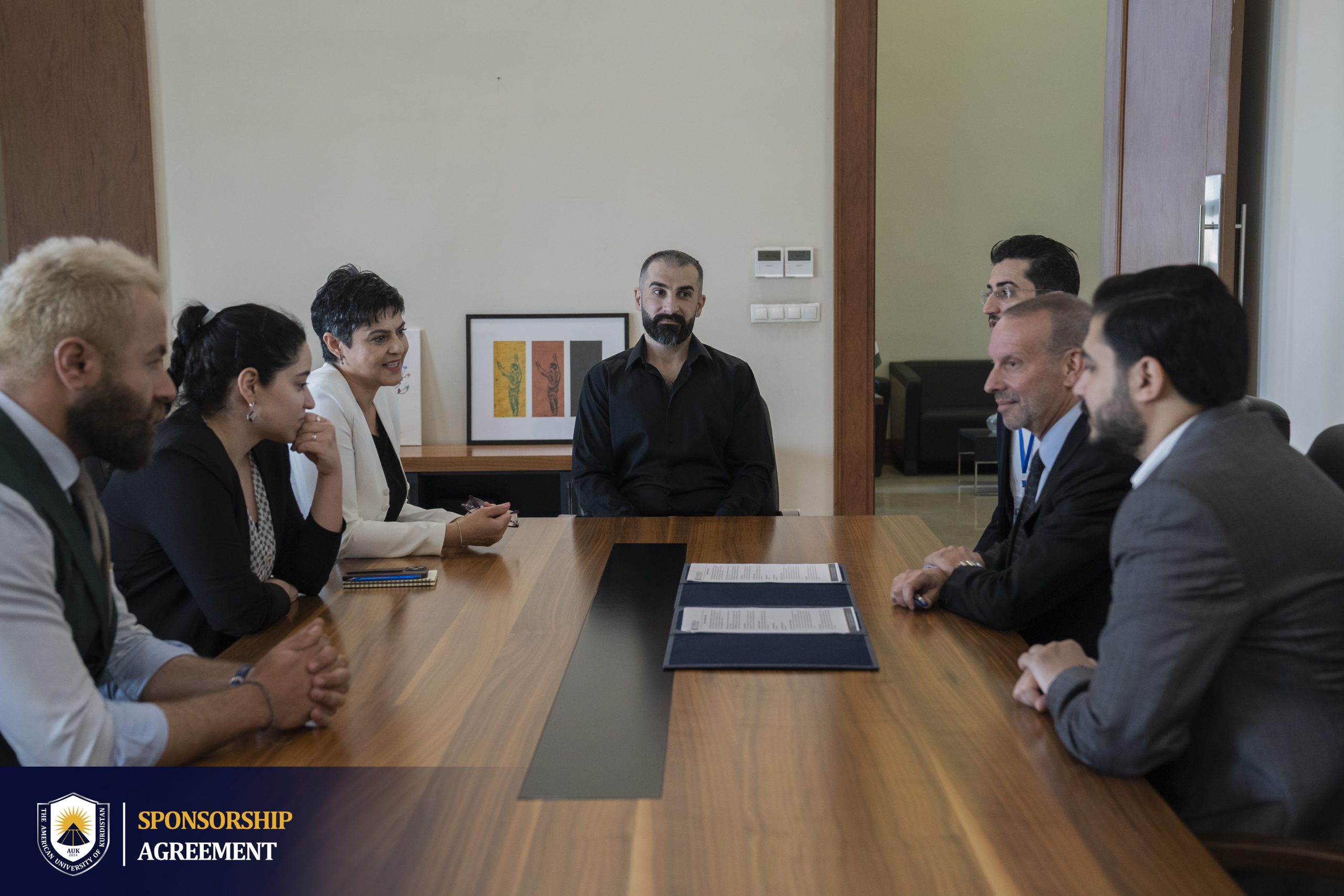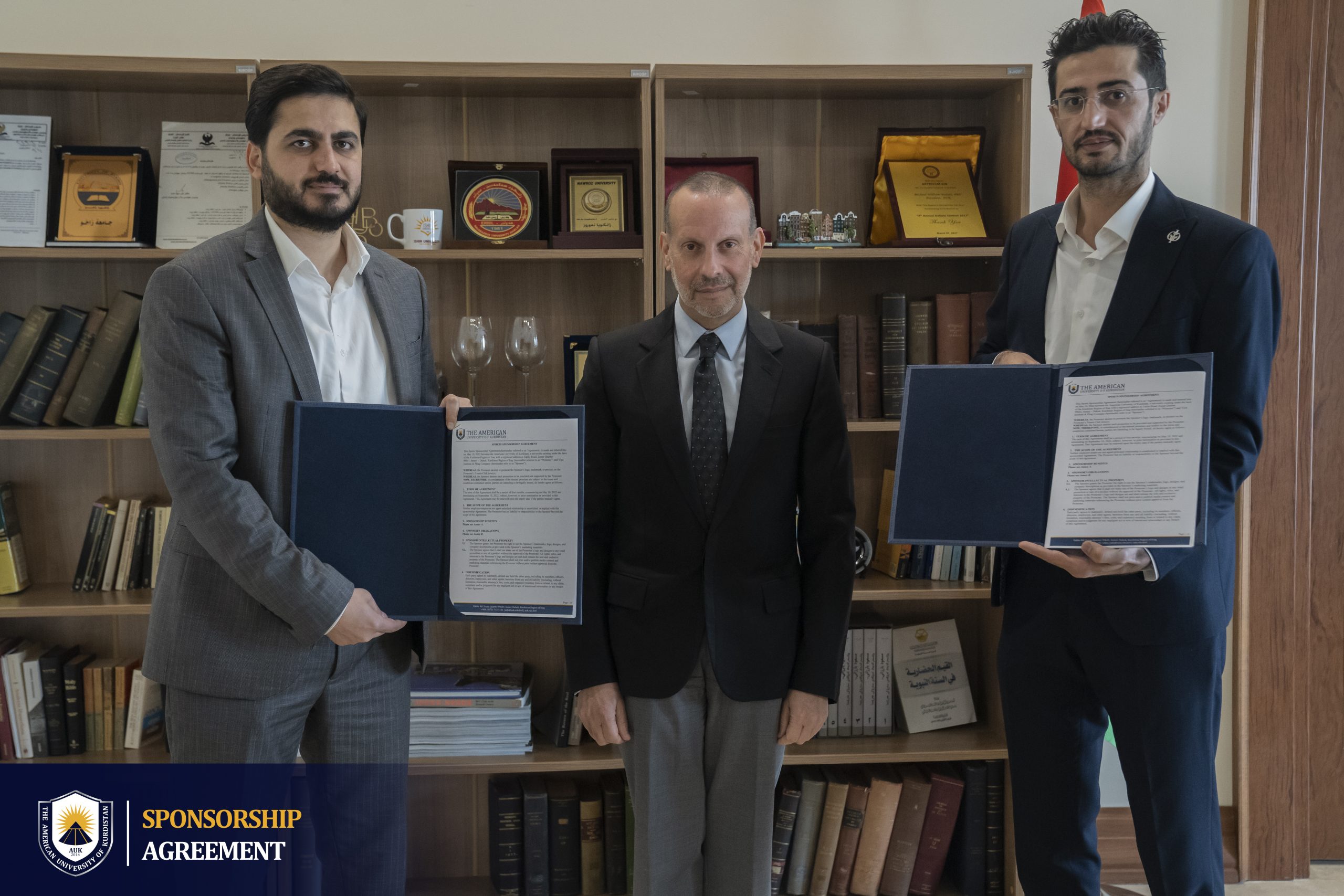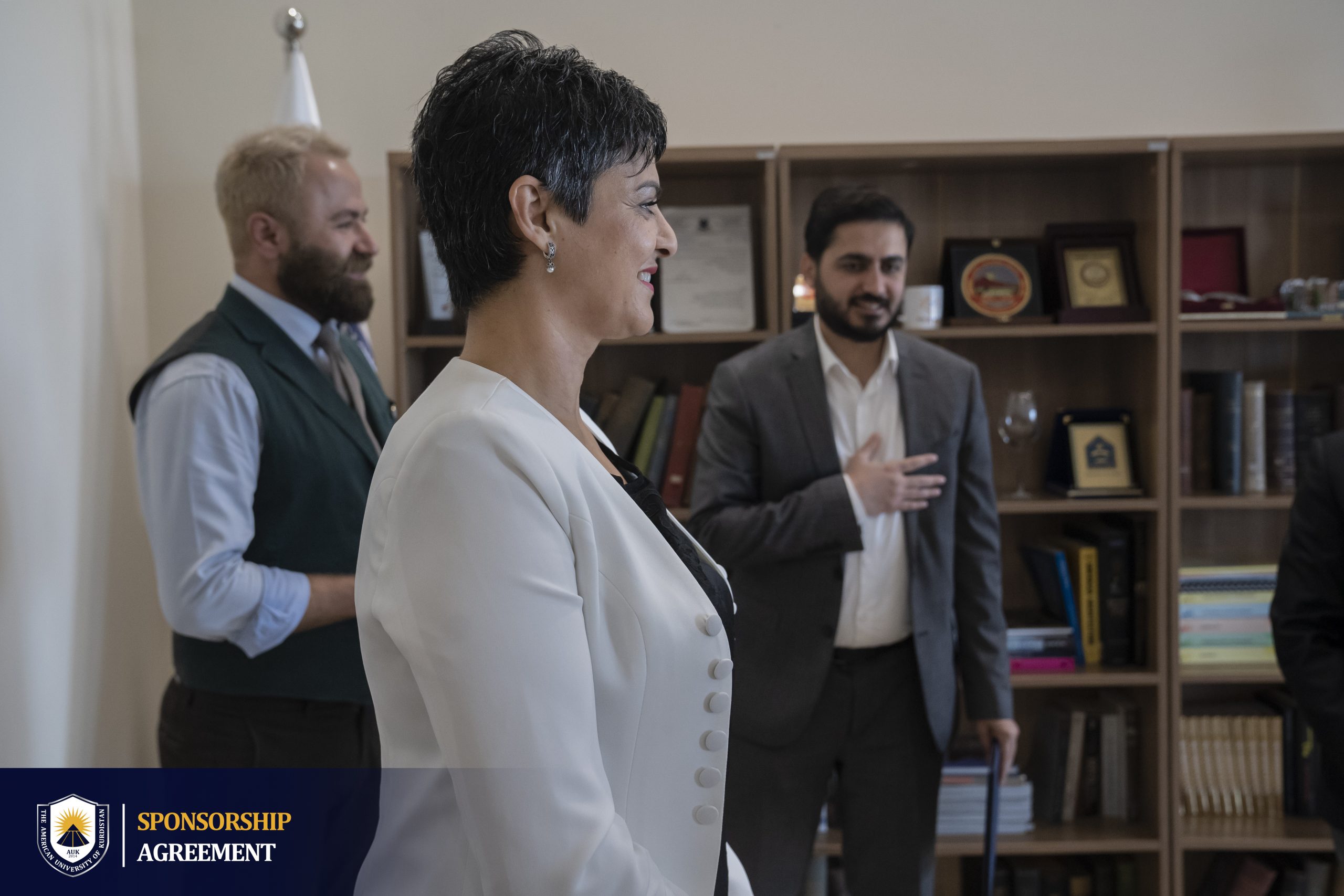 Duhok, Kurdistan Region of Iraq – May 10th, 2022 – The American University of Kurdistan (AUK) signed a sponsorship agreement to promote AUK Student Government's Tennis Club, with Viya Institute, a leading sports institute, providing vocational education and training. and Pling Company, a national beverage corporation founded in Duhok.
The Tennis Club at AUK is founded and run by business management student Kavok Mohammed, a tennis player with the Iraqi national team.  The agreement allows AUK's students to make use of the tennis courts at the Viya Institute for training.
"This agreement can be seen as a first step towards establishing an athletics program, which is part of our future plans," stated AUK President, Dr. Randall Rhodes, during the signing ceremony.
Viya Institute regularly hosts sports tournaments for athletes residing in the Duhok Governorate and the KRI "We are honored to partner with AUK for the sports development of our youth. We believe that having a higher education institution such as AUK here in Duhok is something to be proud of," stated Mr. Matien Ali from the Viya Institute.
Pling company funded the initiative through its corporate social responsibility program. Mr. Dindar Pling, representing the Company expressed his support as youth and sports are  a focus for the company. This agreement mainly supports AUK and Viya Institute to achieve their goal in sports and youth development.
AUK offers students a wide range of sports, athletics, and recreational programs, designed to keep them engaged and healthy, by organizing a wide range of sports such as basketball, soccer, and table tennis. As of this time, AUK does not have a sports facility on campus, therefore such sponsorships provide venues for students to pursue their interests and achieve healthy lifestyles.