AUK announces hybrid teaching implementation due to rising COVID-19 cases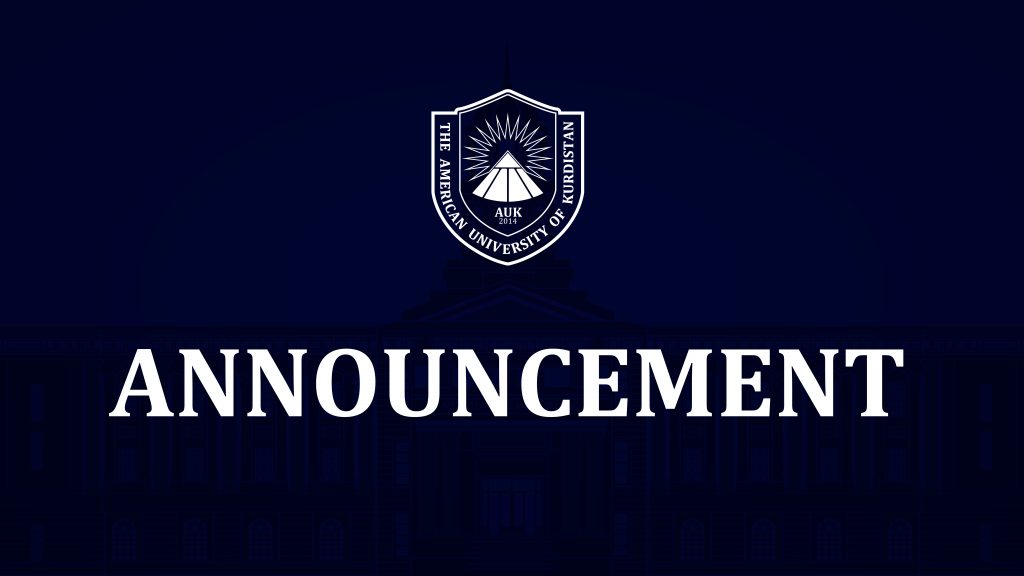 Duhok, Kurdistan Region – January 20th, 2022 – The American University of Kurdistan will be transitioning to a hybrid teaching model for 2-3 weeks.
After deliberations with representatives of the students, faculty, staff, and prior notice from the Kurdistan Regional Government (KRG), The University cabinet of the AUK has concluded to reinforce online teaching for the next two to three weeks until further notice, starting from Sunday, January 23rd.
Courses that require labs, computer studios, face-to face altercation and AUK CAPA's community courses will remain being taught on campus, given the social distance regulations can be complied with.
Despite its vaccine mandate for students, faculty, and staff and permanent compliance with health regulations, AUK is forced to switch back to unconventional teaching methods to ensure the safety of its community and help control the pandemic as COVI-19 cases are rising in Duhok and the Kurdistan Region.