A team from The Global Surgical and Medical Support Group visits AUK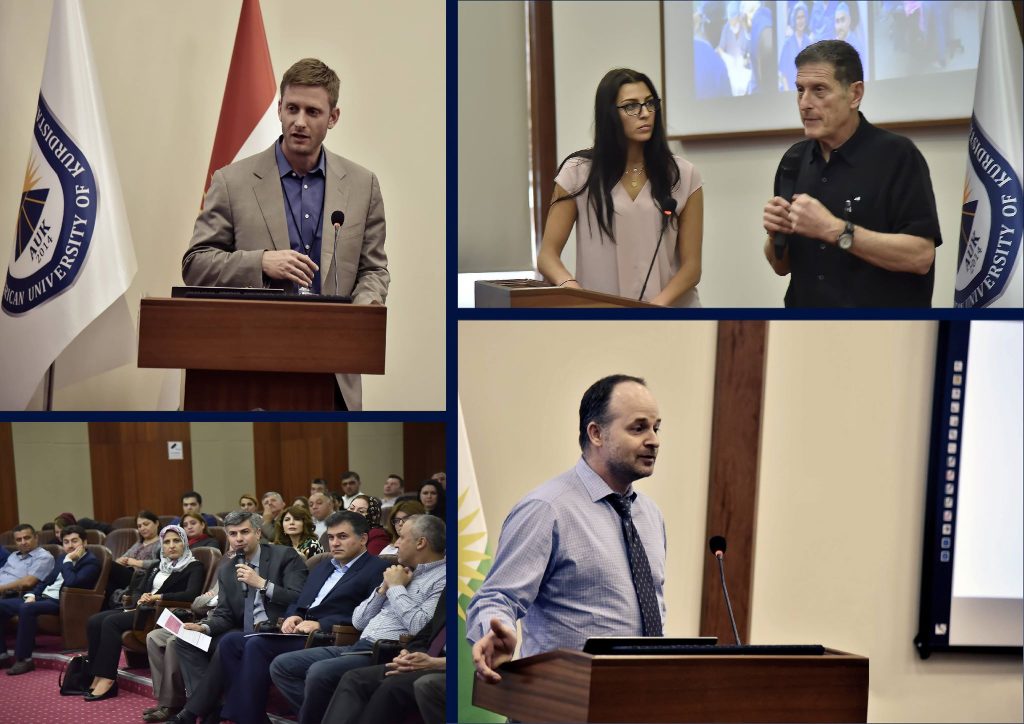 Duhok, Iraqi Kurdistan – May 3, 2018 – A team from the Global Surgical and Medical Support Group (GSMSG) visited the American University of Kurdistan on May 3rd for three different seminars.
The first seminar was held by Dr. Burt Faibisoff about Plastic Surgery; Extremity Trauma and Skin Repair with Grafts. Followed by two other seminars by Dr. Kai Engstad about Cardiothoracic Trauma Surgery and Coronary Artery Bypass Grafting, and another about Cancer treatment strategy.
More than 120 attendees were present as AUK invited faculty from colleges of medicine and nursing from the Universities of Mosul, Ninawa, Hawler Medical University, University of Kurdistan-Hawler and University of Duhok. In addition to specialists from the General Directorates of Health from Erbil and Duhok.
The Global Surgical and Medical Support Group (GSMSG) is a non-profit organization stationed in the United States, dedicated to providing medical relief to communities in conflict zones around the world, while also developing sustainable long-term medical solutions for their healthcare needs.  By educating and training indigenous medical personnel in the latest standards of care, GSMSG hopes to build the foundation for a lasting self-sufficient healthcare system.
GSMSG agreed on having the AUK as the center of their future activities in Iraq as they would like to conduct trainings and workshops for medical doctors and nurses from all over the country.