The Kurdistan Parliament Committee of Higher Education visits AUK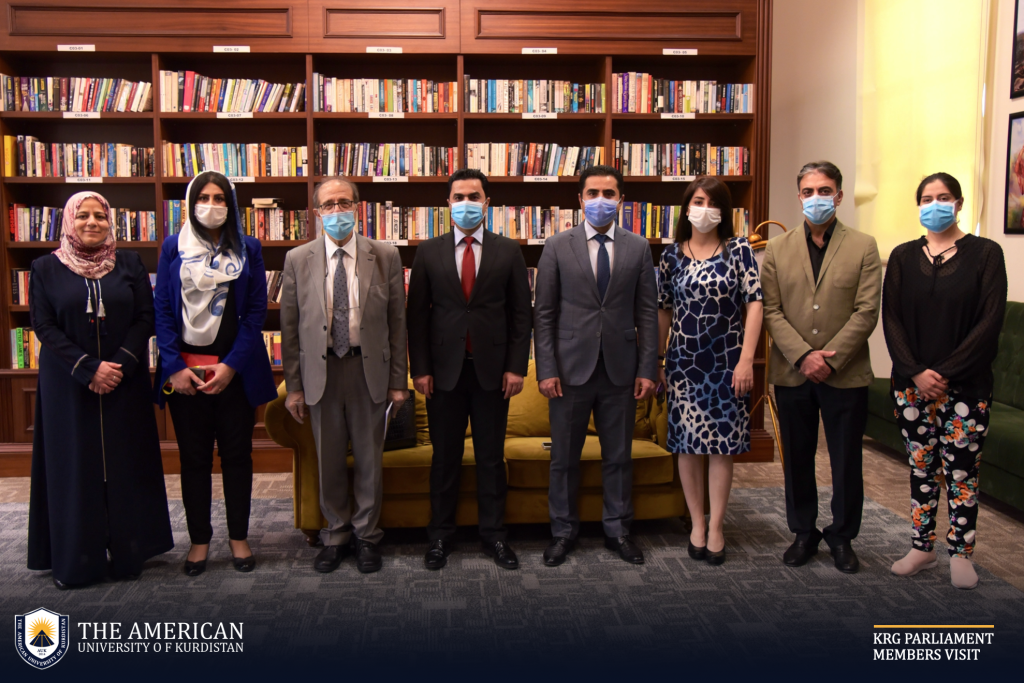 Duhok, Kurdistan Region of Iraq – July 16, 2020 – Dr. Abdulsalam Dolamari, Head of Kurdistan Parliament's Education, Higher Education, and Scientific Research Committee, alongside Committee members Halez Ahmad and Gulistan Baqi visited The American University of Kurdistan (AUK) to have an impression on AUK's compliance with the Ministry of Higher Education's decisions and instructions to overcome the aftermath of the current pandemic.
In attendance of several AUK Senior Managers, AUK Provost Dr. Nazar Numan welcomed the guests and introduced them to AUK's performance and measures for the conditions of education and plans to further shape future leaders through academic excellence and maintain the provided level of quality.
The Delegation expressed their pleasure to be at AUK for the first time and addressed essential matters regarding the higher education in KRG and the upcoming future plans and projects.
In compliance with the measures taken by the KRG, The American University of Kurdistan closed its campus from March 1, 2020, and transitioned to remote teaching until further notice.